Looking ahead to the Week 5 Battle of the Beltway, fans of both teams should be tempering their expectations from a penalty standpoint. Call it a Category 3 hurricane of flags. It's going to be the equivalent of a Ravens-Steelers game with the amount of yellow dirty laundry flying around. There's going to be plenty of hands being thrown up in total shock from coaches, players, fans, etc.
I think we've painted the picture here. Let's take a look at the Ravens' recent downward spiral, the Skins' roster including the most penalized player in the NFL, and this week's officiating crew under Ron Torbert.
Ravens Unraveling
The Ravens were penalized 10 times through Week 2… but nearly double that amount- 18 penalties– in the past two weeks.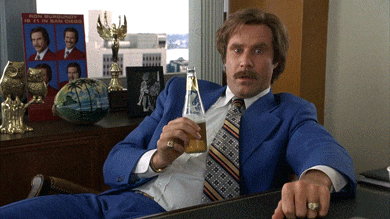 This past week against Oakland was by far their worst showing of the season, amassing 10 penalties for a total of 105 yards. Here's a quick breakdown of what that looked like:
Mind you, the Raiders also declined three other Ravens penalties: Defensive Holding on Terrell Suggs, Offensive Holding on James Hurst, & Mike Wallace's Unnecessary Roughness after his two-point conversion (there were multiple fouls on Wallace, and the Raiders accepted the Taunting flag).
The only penalty I wish Ed Hochuli would have called was an Illegal Substitution every time James Hurst came back on the field, amirite????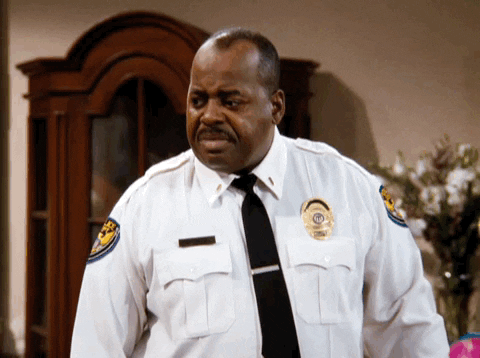 Hooray for Dad Jokes!!
Once again, the offensive line is the major bugaboo on the penalty front for the Ravens, committing five of the 10 penalties. The offense as a unit was responsible for seven of the 10 penalties, while two fell on special teams. The good news? Only one defensive penalty last week.
Which brings up a great point: check out the breakdown by positional group for the Ravens.
To be clear: RAVENS DEFENSIVE BACKS HAVE ONLY THREE PENALTIES IN FOUR GAMES.
That's phenomenal for this unit, especially considering the fact that they're constantly under attack, and currently sit tied for 22nd with eight pass touchdowns allowed. The three penalties for this unit are fairly minor infractions:
Jimmy Smith: Defensive Holding (behind the LOS on a play that went for positive yards away from Smith).
Lardarius Webb: Defensive Holding (offset)
Eric Weddle: Illegal Block Above Waist (offset)
In stark contrast, through four weeks in 2015, this secondary had accumulated THIRTEEN penalties against. That is a major improvement, and one this unit will hopefully continue to build upon.
While no player on this 2016 version of the Ravens has more than three penalties, with Marshal Yanda and Ronnie Stanley leading the pack (coincidentally, neither has had a penalty since Week 3), the sheer volume of penalties over the past two weeks looms large, and could be very worrisome this coming week.
Downer. I know.
Redskins Share Penalty Woes
Last week we had mentioned the Raiders being the most penalized team in the NFL, and we expected plenty of flags against them. As it turns out, they lived up to the hype, committing 12 penalties for 93 yards.
With this weeks matchup, the Redskins should provide a similar advantage for the Ravens, as they currently boast the 5th most penalties in the NFL (34), and commit 8+ penalties per game.
Taking a look at the Skins breakdown per group, we can see where the bulk of the infractions are committed for this team as well.
The offensive line of Washington is neck-and-neck with Baltimore for total penalties, but the biggest takeaway here should be the secondary, with an astounding NINE penalties. The Ravens entire defense doesn't even have nine penalties!
Delving deeper into the secondary of the Skins, you'll be shocked to see the biggest offender of the bunch.
Josh Norman?! I did NOT see that one coming!!
(well, I mean, I saw it coming because I knew already, but you must be shocked I'd imagine)
Norman has committed nearly every type of penalty a player in the secondary can commit, and nearly matched the entire 2015 season of the Ravens; most penalized defender in Jimmy Smith.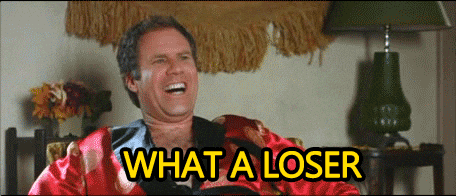 The interesting note here is that the other two players in the secondary to commit a penalty, Su'a Cravens and Bashaud Breeland, are likely to be inactive come Sunday due to injuries. Does this mean the Ravens will benefit from a lackluster secondary?
We shall see…
Ron Torbert Leads The Zeal of Zebras
This week's Battle of the Beltways will be led by referee Ron Torbert, whose crews are averaging seven penalties per team per game for 51.6 ypg.
Both numbers that would be welcome by the Ravens or the Redskins.
Of course, looking back to last season, both teams were subjected to more penalties when Torbert was at the helm, with the Ravens hit for 9/64 in Week 7 (28-16 loss), while the Skins were tacked for 7/58 & 8/63 during their two Torbert bouts.
Flag Forecasting
I wouldn't bank on a clean game at The Bank this week for a myriad of reasons.
Understanding that the Redskins have yet to be penalized fewer than eight times in each game this season, I believe that's their benchmark. The Ravens on the other hand, have been penalized 18 times in the past two weeks for an average of nine penalties per game, which is right around what I'd expect again this week.
On an individual basis, I absolutely expect to see Josh Norman on Steve Smith Sr. at some juncture in the game, but despite Norman's comments on respecting Smitty, I believe fireworks shall ensue. A jab to the facemask here, a slap to the head there, and a TON of jawing. Eventually, it will culminate in a penalty or two, it's just a matter of who's the second man in, and most likely to draw the flag.
Let's not forget: Smitty was ejected from the preseason game last season against this same Redskins team, so the officials will likely have an eye on that situation once again, with a focus on shutting it down before it gets too heated (i.e. throwing flags early and often).
While we're still on the Ravens offense, even IF Alex Lewis and Ronnie Stanley play this week, the fact remains that Jeremy Zuttah is under center, and likely to get pushed around a good bit (again). I don't think it's outlandish to expect two holds on the offensive line again this week, much to the chagrin of the fans in purple and black.
Flipping the field, DeSean Jackson is going to be too much for Shareece Wright to handle, and as such, I'm expecting one or two downfield penalties on the matchup, be it holding or pass interference. Another hold or two will be called on Jordan Reed's matchup as well, so a mental slip up for the defense this week is likely here.
But fret not! I still don't believe the Ravens falter in this game (Check out Bold Predictions for more on that), and I'm actually going to predict a crucial penalty against the Redskins will occur on the final drive for the Ravens this week.
Penalty Prediction
BALTIMORE: 8 for 75 yards
WASHINGTON: 10 for 105 yards
The post More Dirty Laundry Than a College Dorm appeared first on Russell Street Report | Baltimore Ravens News.
Source:
http://russellstreetreport.com/2016/10/08/ruling-on-the-field/dirty-laundry-college-dorm/
We encourage you to Share our Reports, Analyses, Breaking News and Videos. Simply Click your Favorite Social Media Button and Share.