Baltimore is in a collective funk this morning. A funk that cannot be corrected by even an unfathomable amount of coffee. A funk that stinks to the tune of four consecutive losses for the Ravens for the first (and hopefully last) time in the Harbaugh/Flacco era.
Let's do our best to shake this stank this morning, and get back to normal – whatever that means these days…
…but let's do it with Halloween themed gifs because we're nifty like that.
(don't worry, nothing too gory. We have enough nightmares to deal with around here…)
Denial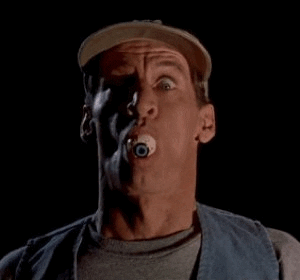 A loss happens. Consecutive losses aren't an anomaly. Three in row? We've seen it before, so nothing new there. BUT FOUR? That's simply not possible.
None of these teams were true challenges. All had lackluster defenses. Hell, the two New York teams the Ravens faced in back to back weeks were coming off of three- & four-game skids of their own, respectively.
The chances that the Ravens are going to lose both of those game are slim.
The chances the Ravens would jump out to 10-0 leads to both of those teams and still lose both are splitting hair levels of thin.
The chances the Ravens would jump out to a 10-0 lead to both of those teams, while carrying a lead into halftime in both games, and creating a combined five turnovers, and still lose both games is simply impossible.
And yet… here we sit.
Anger
…deep breath…
Against a 1-5 team, the Ravens were outmatched in:
Time of Possession
Rushing Yards
Turnovers
Points (duh)
Then again, the Ravens really beat themselves, didn't they? Some might say it's the 4th straight week they've done that! There's that winning mentality for you! And once again, it's a trickle down effect…
QB with a bum shoulder? Throw it 40+ times and run only 11!
Time management? Nah, let's burn early timeouts, avoid the no-huddle, drag our feet down 8 points in the 4th quarter, and ignore 11 yards the refs steal from us!
Jets keep running all over you? Don't adjust your defense! Keep doing your thing!
What else can I really say? This team is in shambles from top to bottom and the bulk of it is based on mental mistakes that aren't being corrected, regardless of John Harbaugh's claim that the mental mistakes are 'easily corrected!'
What a friggin' joke…
Bargaining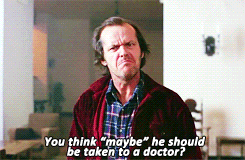 It's the health. Everything would be different if this team were healthy. If Ronnie Stanley and O-Line demigod Marshall Yanda would have played, Joe would've had time, routes could have developed and the Ravens could have scored on offense. And maybe if Joe's ACL never happened, he wouldn't be so tentative and actually plant his foot when he throws instead of those back-foot airmails he's become so accustomed to…
Same on the defense. Without C.J. Mosley, Terrell Suggs, Elvis Dumervil and – dare I say it? Shareece Wright! Had they all played, the defense wouldn't have let up those few long drives and long pass plays. Heck, Tavon Young and Lardarius Webb went down midgame, meaning the Ravens were without SIX key defensive players in this game!
Bring all of the healthy bodies back and things could have been different…
Depression
Kiss the season goodbye, because this team won't win another game this season.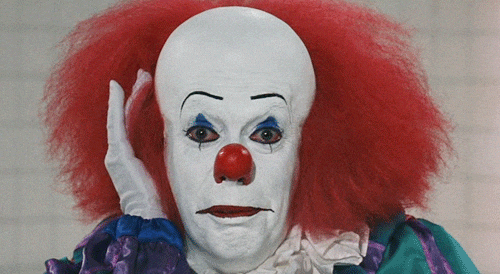 PERIOD.
Too many injuries, too many poor coaching decisions, too many lackluster draft classes, and too much poor play on the field. I don't care if the Ravens trade for Browns LT Joe Thomas tomorrow, trade away picks to add a pass rusher, a CB, & an offensive coordinator. I don't care if Nick Saban took over John Harbaugh's job tomorrow and brought the entire Alabama team with him.
This team can't win. Not this version of the Ravens at least.
I think losing out is much more likely than going .500 on the season, which in turn, means another top-5 pick is likely this year. But even with a top-5 pick? This is the Ravens. It'll be an average player with high aspirations and the fan base will rampage. And even if they land a Myles Garret or Jabrill Peppers or Leonard Fournette or even a once-in-a-lifetime player? Unless he can throw the ball to himself, then rush the QB on defense while covering downfield and calling the plays on both sides of the ball, and also pick every other draft choice for the Ravens after him?
He wont' be the cure to what ails this team.
Which is everything.
Acceptance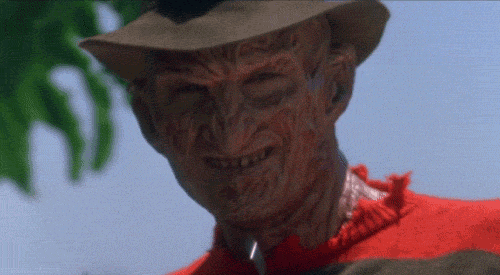 Oh, I'm not accepting the loss with my head high. Not after this week.
No, I'm simply accepting that this team is not what I thought they were. They're far, far worse. And not a single thing will fix that. I'm accepting the inevitability that we're going nowhere fast, and major changes need to be made here.
Does that mean coaching? Does it mean a major front office upheaval? Does it mean the end of the line for the beloved veteran players on this team?
It simply means everybody should be on the hot seat right now, and nobody's job should be safe.
Feel better? No? Yea… me either…
The post Plenty of Nightmares for Ravens Fans appeared first on Russell Street Report | Baltimore Ravens News.
Source:
http://russellstreetreport.com/2016/10/24/5-stages-of-grief/nightmares-ravens-fans/
We encourage you to Share our Reports, Analyses, Breaking News and Videos. Simply Click your Favorite Social Media Button and Share.