28-27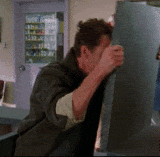 Can I bring back the word 'salty?' I'm feeling rather salty after that loss. The Ravens had NO business losing that game, and whether it's on the offense, defense, special teams or coaching, there's PLENTY of blame to throw around. And I'm pretty sure anybody within earshot of my walking down the ramps at M&T Bank Stadium knows my exact sentiments with multiple choice adjectives inserted that we'll scrub from this report card.
Let's just do the grade thing already…
Quarterback: C
How much blame can I really give a quarterback when he has 3-4 bodies in his face before he can drop back?
Joe did come to life in the second half, leading to a one-yard Flacco rush TD, a perfectly timed 53-yard catch-and-run to Steve Smith Sr & a Terrance West rushing score, followed by a beautiful two-point conversion pass to Mike Wallace.
But that final series of downs killed him. Yes, he had pressure in his face, but Joe overthrew Chris Moore then Kyle Jusyczyk, and nearly got picked off on a terrible throw. He also fumbled earlier in the second half, when he absolutely should have felt the pressure coming (or known because it had been there all day long).
Gotta be better than that Joe, but on to the bigger issue…
Offensive Line: Big Fat F
Yes, I understand that Ryan Jensen and James Hurst are backups. But I don't even think they're worthy of that title. The Hurst/Jensen combo proved to be human turnstiles, and pretty much invited people to join Joe Flacco in the backfield for a party. And when they didn't open those doors? Holding penalties galore!
And Jeremy Zuttah is not exempt from criticism either. The best play Zuttah made on the day was recovering Flacco's fumble. Otherwise he was a penalty machine, and was getting beat more often than not.
And where was Alex Lewis you ask? Well he was active… but never saw the field. If the Ravens knew he wasn't going to take snap, why activate him at all?
Running Backs: B
Just like I struggle to blame Joe for his shortcomings today, it's hard for me to blame the running backs for their lack of usage in the first half- seven carries- when Offensive Coordinator Marc Trestman once again failed to gameplan properly, and waited until the second half to actually run the ball.
As a result? West racked up 112 yards & a touchdown. Now imagine what damage he could have done had Trestman actually called running plays with any consistency in the 1st half too…
Wide Receivers: B
Another drop from Breshad Perriman this week, and a CRUCIAL drop from Chris Moore in that final set of downs, but otherwise some positives for the wideouts. Smith becomes the first non-Mike Wallace to catch a passing TD this season with a beautiful 53 yard catch and run, while Wallace caught Flacco's two-point conversion to bring the Ravens (albeit short-lived) lead to six points.
Unfortunately, with the offensive line giving Flacco no time to set up, none of the downfield routes had time to develop, which I believe held the entire group back against a porous secondary for Oakland.
Tight Ends: C
Crockett Gillmore and Dennis Pitta combined for five catches & 37 total yards, as they completely disappeared from the pass game today. Crockett did provide some help in the pass protection game (much needed), but that tends to fly under the radar when you can't get on the scoreboard.
The unit also saw Maxx Williams go down and leave the game with a knee injury, but the silver lining there is the return of Darren Waller next week.
On to the defense, where I'll save the worst for last…
Defensive Line: D
NO PRESSURE. AT ALL. NO SACKS. AT ALL.
Derek Carr pretty much had all day to pick apart the defense thanks to a total lack of pass rush today. In the run game the unit was much more stout, allowing the backs a total of 16 carries for a total of 64 yards HOWEVER one of those rushes was an outside run for 28 yards and falls on the linebackers.
Speaking of which…
Linebackers: C
Despite the return of Elvis Dumervil, the outside linebackers could not get to Carr either, as they were constantly eaten up by the line of the Raiders.
The inside linebackers played a much more solid game, with Zach Orr making some solid tackles, while C.J. Mosley laid an absolute lick on Raiders running back Latavius Murray.
Fortunately, they were attacked minimally in the passing game, as ALL opponents of the Ravens have figured out the unit to attack the most is…
Secondary: Big Fat F
I could go higher on this grade because Jimmy Smith had a very good game this week. But Shareece Wright was Frank Walker reincarnated. He was torched all day long, burned for two more touchdowns against Michael Crabtree, and neither score was challenged by Wright at all. It was laughable and embarrassing and the 3rd bad game in a row by Wright. So how much longer will they keep trotting him out there? Why keep Will Davis inactive? It comes down to coaching decisions. And speaking of which…
Coaching: Big Fat F
SOOO MANY TERRIBLE DECISIONS IN THIS GAME. Let's list them , shall we?
-John Harbaugh opting to go for two with 18 minutes left in the game. Why??? Take the sure points! Don't get cute with it! Especially when you had been struggling to score all day long!
– Dean Pees switching Jimmy Smith off of Michael Crabtree. Again- why??? I had mentioned on Locked On Ravens earlier in the week that Jimmy Smith needs to be lined up against Crabtree to match his physical play, while Shareece Wright would be best served on Amari Cooper and his speed. That worked for the better part of the first half, but every single drive that ended in a Raiders touchdown was the result of Wright moving over to cover Crabtree. Carr saw it and picked him out. EVERY. FRIGGIN. TIME.
–Harbaugh accepting a personal foul penalty on a 3rd down stop. Back to things you don't do- YOU DON'T GIVE TEAMS EXTRA DOWNS WHEN YOU'VE ALREADY STOPPED THEM. And even worse, the penalty didn't even push Oakland out of field goal range, especially with Sebastian Janikowski's boot. So instead of a 4th down field goal, what do we get? Touchdown against the combo of Wright and Lardarius Webb.
-Marc Trestman forgetting to run the ball in the first half. Guys… I want him GONE. Give him the Cam Cameron treatment and boot him before the season ends. This is becoming a trend, and a bad one at that.
Team Grade: D+
From the coaching to the Offensive Line to the inability to cover anybody in this game, the Ravens ended up looking like the west coast, jet lagged team as they got dismantled by Oakland in a game they absolutely should have won. This type of performance can get you by a Cleveland or Jacksonville, but when you look at the schedule ahead? I don't see how you can expect to win games playing this way.
The post Raiders 28 Ravens 27 – ALL THE F's appeared first on Russell Street Report | Baltimore Ravens News.
Source:
http://russellstreetreport.com/2016/10/03/report-card/raiders-28-ravens-27-report-card/
We encourage you to Share our Reports, Analyses, Breaking News and Videos. Simply Click your Favorite Social Media Button and Share.