What's your favorite adjective for this Ravens team right now?
Dumpster fire?
Disaster?
Debacle?
Any of the above with a slew of 4-letter adjectives that you wouldn't repeat to your mother, unless she was also watching this Ravens game and likely would be cursing with the same frequency? Personally, I knew it was over on the 69 yard touchdown catch-and-run by Jets WR Quincy Enunwa. The Ravens couldn't catch him on defense, the offense was already struggling, the momentum flipped, and it wasn't coming back. So the anger I should be feeling? It's more shame, embarrassment, and frustration, but mostly anticipation for the earth shattering changes to come in 2017 that are long overdue.
Let's grade them.
SPOILER ALERT:

There's only one C on each side of the ball on the report card! If you spot it, you win the chance to watch this team lose again in two weeks!
---
Quarterback: D-
The offensive line sucks. I'm aware. You're aware. The entire country is aware. Julian Assange has never seen such terrible protection of a valuable asset. THAT BEING SAID, I've officially started to doubt Joe Flacco. Whether it's because his talent is diminishing or because he's nervous after last season's injury (and consequently, fears for his life behind the '16 OL), his mechanics are SHOT. He's throwing off of his back foot or a fade far too frequently, he's not stepping into anything, he's statuesque in the pocket, he's overthrowing receivers and the phrase "Flacco and his receiver are not on the same page" is being uttered far too frequently this season.
His play has officially become detrimental to this team. That's not to say he needs to be benched or cut, but he needs to right this ship. You're the top paid player on this team and the leader. You're the man the fans chant for, and a pillar in this community. You are Ravens football right now. But if things keep heading down this dark path for Joe? I'm not sure how much longer the franchise will put up with it.
Offensive Line: FFFFFFFFFFFF
See above. They suck. They're awful. Shameful.
Jeremy Zuttah should not be starting for this team, let alone any NFL team, CFL team, Division 1 NCAAF team, and possibly not even Dunbar High School. Alex Lewis dropped back to back penalties today, and not a single player on the line could hold their own against the Jets today. In fact, Marty Mornihnweg stopped running the ball because the line couldn't get any push (at least I keep telling myself that because otherwise it makes NO sense).
Wide Receivers: C
Mike Wallace's 120 yards on 10 receptions was the savior for this unit. That and Flacco's inaccuracy.
Otherwise we saw the same thing we see every week: drops, route confusion, & lack of separation. Breshad Perriman 1 of 5, Kamar Aiken 3 of 6, Chris Moore 2 of 4… no other receiver had better than 50% reception rate. That's shameful guys.
Tight Ends: D
Dennis Pitta caught 4 of 10 balls for 40 yards.
That's it. No other tight end involvement. And honestly, since the losing skid started, the Ravens use of the tight end has been non-existent. Heck, the most effective TE on the team today was Darren Waller… on special teams. He had more of a positive effect on the team (if such a thing existed) than anybody else at the position.
Running Backs: FFFFFFFFFFFFFFFFFFFFFFFF
12 CARRIES. 6 YARDS. 0.5 YPC. ARE YOU SERIOUS????
The Jets will hold their heads high for that effort… which is like that defensive back puffing his chest for a tackle after a 50 yard gain.
The Ravens offense abandoned the run. AGAIN. The offensive line couldn't get any push. AGAIN.
The one great play made by any back on the team was Terrance West's 52-yard gallop to the Jets 4 but… oh wait! Alex Lewis negated that with a hold!
That's so Ravens….
---
Defensive Line: C+
Tale of 2 teams on the line.
After 3 weeks of a combined 3 sacks, the Ravens rallied for 5 today. Three of those sacks came from the D-Line courtesy of Michael Pierce, Timmy Jernigan, & Brandon Williams.
That was the good.
The run game gashed the Ravens though. Matt Forte busted loose for 100 yards on 30 carries (1 fumble) and an easy touchdown. THAT is how an offensive line gets the push against a D-Line. SEE THAT RAVENS? EVEN WITH A BACKUP CENTER YOU CAN RUN THE BALL.
Linebackers: D+
Matt Judon was my player of the game with 2 sacks, but NOBODY on the outside could set the edge. Add that to the ineffectiveness of the inside linebackers in coverage, and it wasn't a good day (there's a theme if I ever saw one).
Secondary: D-
What do you expect when you're already short handed (Shareece Wright out) then compound the issues with the loss of Tavon Young (concussion) and Lardarius Webb (who the hell knows). Marqueston Huff? AWESOME! Will Davis? DETRIMENTAL!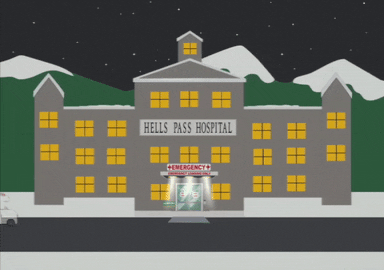 And while the total passing yards aren't sky high (189 yards) the long completions of 69, 38, 29 & 21 are embarrassing.
At least Jimmy Smith played a solid game, holding Brandon Marshall to 3 catches for 39 yards.
---
Special Teams: C-
Tell me something- why is Devin Hester still on the team? He contributes NOTHING to special teams. Is that worth his contract? Me thinks not.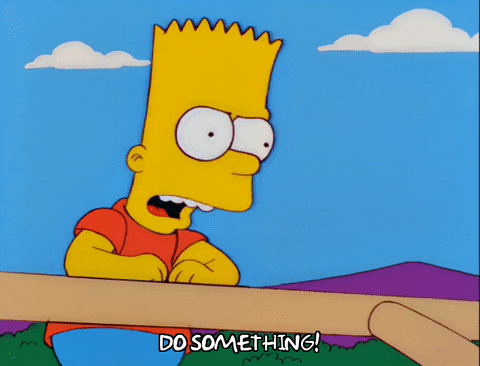 And I'm sure I'll get ribbed for this BUT Sam Koch is not worth his contract. Every game, I anticipate a terrible punt out of bounds far shorter than it should have been, and every week he has me saying 'called it.' This week was a punt from the 50(ish) with great hang time… that went out of bounds up around the twenty. But not just out of bounds, like 5 yards out of bounds, and he had 2 Ravens inside the 5 waiting to down a punt.
Props to J-Tuck for scoring more points than the offense today.
Also props to Chris Moore (fumbled punt recovered in endzone for TD) for scoring more points than the offense today.
---
TEAM GRADE: D-
This team is currently an embarrasment wrapped around a conundrum, stuck inside an utter failure. And what's worse? I don't see an answer for this team right now. Not just overall, but for any aspect of this team. The O Line depth sucks, Joe is in his own head (or knee), the receivers can't separate, the secondary can't cover, the linebackers can't set the edge, the D-Line is inconsistent with pressure, the coaching decisions are lacking justification, and the injuries keep piling up. Another game they should have won… yet inevitably lost to themselves.
Ever get so angry at something, you end up laughing hysterically because it's literally impossible for something to go THIS wrong?
Meet your 2016 Baltimore Ravens.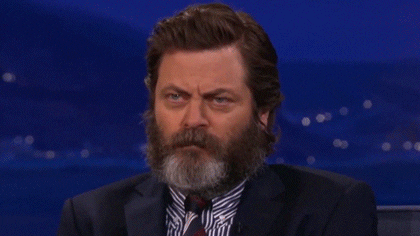 The post Ravens. Lost. Again. appeared first on Russell Street Report | Baltimore Ravens News.
Source:
http://russellstreetreport.com/2016/10/23/report-card/week-7-ravens-report-card/
We encourage you to Share our Reports, Analyses, Breaking News and Videos. Simply Click your Favorite Social Media Button and Share.