So many four-letter words I could use after this miserable excuse of a game… but I'll leave that for you guys in the comment section (best used as adjectives to describe coaching this week).
I will simply leave it at this: Murphy's Law is defined as everything that can go wrong, will go wrong. I believe that took effect today, as did Trestman's Law, which is defined as 'if at first you run and succeed, nah. Screw it. Pass the ball.'
And for what it's worth (FWIW if you're a millennial), the Harbaugh Law is defined as 'if you can take points, don't take points.'
Ah, the trifecta…
Let do grades, so y'all can get back to drinking.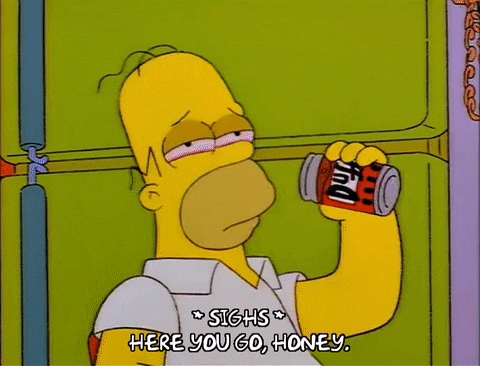 Quarterback: C-
Joe Flacco had a solid first drive, and a great touchdown pass to Crockett Gillmore. He also had a nice drive of the field in the final moments of the game, particularly his 4th down scramble to keep the drive alive.
Everything in between? Hot garbage. Back foot throws, throwing at feet of the receivers, not moving in the pocket well… you name it.
Of course a good bit of Joe's shortcomings go back to play calling, where Trestman decided not to run the ball for the bulk of the game (shocker!), thus forcing Joe to drop back more than he should have against a porous run defense (46 attempts).
You have to run to set up the pass. Trestman won't run. You do the math.
Running Backs: Incomplete
Terrance West went for 95 yards on 11 carries for an average of 8.6 ypc. Even Buck Allen added 18 yards on four carries. The Ravens had the ability to run all over the Skins as shown in the 1st quarter when West ran for 60 yards on just five carries.
After that quarter? Marc Trestman decided to abandon the run (stop me if you've heard this one before!), with only six carries in the 2nd and 3rd quarters, and not a single run in the 4th for West. As a matter of fact, West was trying to run on the field on the 2nd & 10 backed up on the five-yard line, and he was called back. Trestman decided to go three straight passes on that drive. They punted. YUP.
So why incomplete?
Because I can't grade a group that was so underused and mismanaged that they failed to be used as much as they should've been. Thanks to Marc Trestman. Jerk.
Wide Receivers: C-
The loss of Steve Smith Sr. hurt this team bad, as he had three catches for 29 yards in the first quarter prior to his injury (ankle). Other than Smitty, Mike Wallace had seven receptions for 63 yards, but no other wideout had more than two catches in the game.
Against a Skins defense missing half of their secondary, there's no excuse for that… other than not running to set up the pass, saving the Skins from guessing at all.
Drops by Wallace and Breshad Perriman didn't help either, nor did the Perriman incompletion in the end zone when his second foot missed the toe tap for what could have been a game-winning score.
Ugh.
Tight Ends: B-
Two of the top four targets for Flacco fit into this group, with Dennis Pitta & Gillmore combining for 11 catches, 87 yards and a touchdown. They did their job, reeled in first downs, and kept drives moving when they could.
It was also nice to see Darren Waller out there, but he didn't get much action just yet.
In due time, the dark horse shall rise….
Offensive Line: C
The unit was already shaken up thank to a second consecutive weeks without Ronnie Stanley. Moving Alex Lewis to LT seemed to help, BUT losing Rick Wagner forced another move. By the second half, the Week 1 OG's in Marshal Yanda & Lewis were both at OT, while backups John Urschel and Ryan Jensen filled in at OG.
Regardless of all of the moves, the line blocked well on run plays (see above), but allowing three sacks of Flacco was glaring. Then again if Trestman wouldn't have had Flacco drop back FORTY SIX TIMES perhaps those sacks would be down…
---
Flip the field where the defense at least did their job. So did their coordinator. Dean Pees earned his paycheck. You know who didn't earn their paycheck?
Yea… you know…
Defensive Line: C-
Second straight week of minimal pressure on the opposing QB, this week giving Kirk Cousins all day long to throw (on most drop backs). They popped him a few times, but one of those was a Roughing the Passer call (Lawrence Guy), while another hit ended with Cousins hitting DeSean Jackson for 26 yards (blame the secondary for coverage, or blame the pressure for taking far too long to get there).
At least they managed to shut down the run up the gut for the second week in a row. Hooray.
Linebackers: B
Terrell Suggs had the Ravens only sack of the game, the only sack the team has had in two straight weeks.
Let THAT soak in.
C.J. Mosley did have another phenomenal pick, his 3rd of the season, but all for naught as he fumbled going into the end zone, resulting in a Redskins ball at the 20 – 15 yards beyond their original LOS!! Remember that Murphy's Law talk? There ya go!!
Oh, and Zach Orr had a great hit on Matt Jones to force a fumble, then recovered it. The Ravens were set up in the red zone, but came away with no points after a couple incomplete passes (no way!) and a strange fake field goal attempt.
Secondary: B+
Sans Jimmy Smith getting caught with his eyes in the backfield on the Pierre Garcon touchdown, the secondary was solid with Shareece Wright inactive this week.
Cousins threw for 216 yards on 41 attempts, and they held the Skins offense to 0-4 on pass plays on 3rd & 1 situations.
Not too shabby for a unit that just got manhandled against Oakland last week!
Could Wright's absence be the key? I like to think yes because I need a silver lining on this craptastic day.
And then there's this:
Special Teams: F FOR FUGLY
For the first time ever, Devin Hester made me miss Michael Campanaro. And Jacoby Jones. And Yamon Figurs.
Hester took the first ball out of the end zone on the kickoff to the 13 instead of taking a knee for the 25. He then followed that up by watching TWO punts bounce inside the 20 when the first should have been fair caught, and the second he could have easily picked up on the hop with no Skins within 15 yards of him. He was a total non-factor this week, AGAIN, and needs to turn it around quickly.
The rest of the special teams was equally awful today.
The Skins Jamison Crowder dismantled the Ravens special teams with an 85-yard punt return TD, and continued to own them all afternoon. When your best solution on special teams is 'just boot it through the end zone?' You need work.
Tucker lined up like a left-footed kicker and tried to throw a touchdown pass – in 30 MPH winds no less – resulting in no points after a red zone turnover. Those three points would have been nice to have there at the end, huh?
And yes, even Sam Koch crapped the bed on a line drive punt, and a moon shot that barely made it to midfield.
I understand he had a great 'pin 'em on the half-yard line' punt, but overall, the unit stunk up on side and down the other.
Team Grade: That depends…
A – If this game culminates in the firing of Marc Trestman.
D- If Trestman remains Offensive Coordinator in Week 6
---
Go finish your booze & misery….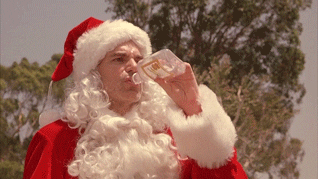 The post Redskins 16 Ravens 10 appeared first on Russell Street Report | Baltimore Ravens News.
Source:
http://russellstreetreport.com/2016/10/09/report-card/redskins-16-ravens-10/
We encourage you to Share our Reports, Analyses, Breaking News and Videos. Simply Click your Favorite Social Media Button and Share.