Are you depressed watching the Ravens after a three-game losing skid? Are you afraid that their penalty- & injury-riddled season can only go downhill from here? Are you finding it difficult to watch an entire three-hour Ravens game because you know that no matter what the first 45 minutes of game play hold, the final 15 will leave you feeling more unsatisfied than casting your presidential vote for (insert any candidate here, the joke still works)?
Fear not my good men and women of Baltimore… and surrounding counties… and those fans just over the Maryland line… and I guess everyone outside of the viewing region who still wear their purple and black with pride!
For I have developed a drinking game to assist in your viewership of these games that are so devastating, they should be naming the next hurricane after this team. And before somebody drops a "well not all readers are 21 and over and you shouldn't condone drinking to those kids…"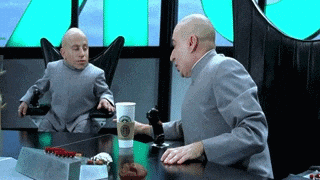 Relax. I got this…
KIDS! IF YOU ARE UNDER 21 PLEASE REPLACE ANY REFERENCE TO ALCOHOL IN THIS POST WITH YOUR FAVORITE JUICE BECAUSE WE DO NOT CONDONE UNDERAGE BOOZING.
I gotta imagine their favorite drinks are lame though. Not like the Squeeze-Its or Kool Aid Bursts of my day. Or even Frutopia… oh! Or those little Jug things! What a disaster those were… "Hey kids! You'll likely spend ten minutes trying to open the aluminum seal on our juice while slicing your fingers along the way, OR you'll try to open it with your teeth and the tab will rip as you slice your tongue, OR you'll get pissed, jab a hole in it, and watch juice fly everywhere! Also- NO STRAW! Prepare for that awkward dribble down your chin!"
Aaaand we're back!
So the rules are simple here: I've divided specific moments, plays and functions of a Ravens game into four categories.
1 drink
2 drinks
3 drinks
FLOOR (chug didn't rhyme with 'four' but yea. You chug)
When said occurrence happens in the game? Do as you are told.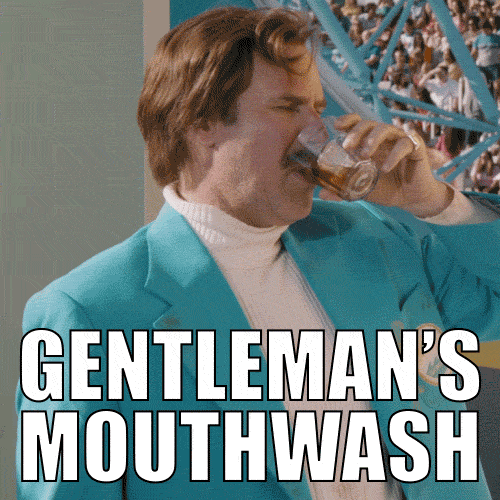 This game is great to play at home, at a bar, or at a buddy's house. You can also play it at the stadium, but we ALL know the 4th quarter is where the action happens, which is also coincidentally when they stop selling booze. So unless have a sneaky pint under your jacket or you've been hoarding booze at your seat? You may fall short of grace in this game.
So without further ado (or ADHD tangents), I give you The 2016 Ravens Drinking Game.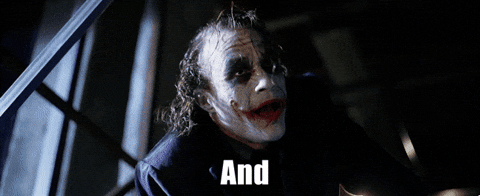 1 Drink
Take ONE drink if:
-The Ravens offense goes 3 & out
– Penalty assessed on the Ravens
-A Ravens player goes down with an injury
– Joe Flacco misses a wide open receiver
– Camera pans over to Harbaugh in shock at a penalty
– One of the players in the secondary throws their hands up at the others indicating the completion 'wasn't my fault!'
– Missed tackle by the Ravens defense in the backfield
– Ravens receiver drops a pass (looking at you Breshad Perriman and Chris Moore!)
-Kamalei Correa is active… but does nothing on defense
– POSTGAME BONUS: The phrase "we need to make more plays" is uttered in the press conference
---
2 Drinks
Take TWO drinks if:
-The Ravens offense goes 3 & out ON THREE STRAIGHT PASS ATTEMPTS
– John Harbaugh opts not to take the sure points in a 4th down situation
– The Ravens give up a 4th quarter lead (drink every time they give it up in Q4)
– Penalty assessed on Ravens on back-to-back plays
-Offensive play for negative yards on 3rd down
– POSTGAME BONUS: Joe takes a shot at the O-Line for penalties.
---
3 Drinks
Take THREE drinks if:
– The Ravens go an entire quarter without a first down
– Penalty assessed on Ravens negates a first down
– The opposing quarterback gets more than three seconds in a CLEAN pocket with no pressure (a drink for every second)
– 3rd down pass by Baltimore caught… short of the sticks.
– Fake punt/FG attempt by Baltimore
– POSTGAME BONUS: Somebody calls into 105.7 The Fan saying the Ravens need to cut Flacco and fire Harbaugh
---
FLOOR
Chug your drink if:
– The Ravens mismanage time in the two-minute drill and time expires before they can move into scoring range (keep chugging while they're wasting seconds – like the ol' waterfall!)
– The Ravens allow a score following a failed 4th-down converstion
– The Ravens fall backwards (penalties, sacks), and have 25+ yards to the first down marker
– Joe Flacco yells at somebody
– Justin Tucker misses inside 50 yards
-Justin Tucker makes a FG over 55 yards
– POSTGAME BONUS: John Harbaugh defends a poor coaching decision during his press conference.
---
There you have it folks! Enough rules to get you half past lit before halftime hits! You and your hombres will love this! Bar owners will love this! Your spouses… will not. But hey it could be worse- you could have to deal with voluntarily watching these games 100% sober like our under 21 crowd (or at least those without fake ID's, or an older sibling, or a decent effort playing 'hey mister.').
Feel free to add any additional instances that deem a drink or four in the comments section and as always…
ENJOY THIS SUNDAY AND PLAY RESPONSIBLY!!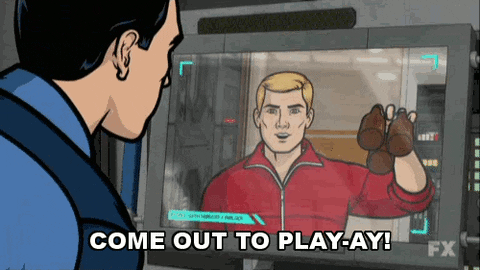 *RSR resident beer snob Derek Arnold contributed to the rules
The post The 2016 Ravens Drinking Game appeared first on Russell Street Report | Baltimore Ravens News.
Source:
http://russellstreetreport.com/2016/10/21/fanimal-crackers/2016-ravens-drinking-game/
We encourage you to Share our Reports, Analyses, Breaking News and Videos. Simply Click your Favorite Social Media Button and Share.