In recent weeks I've found it difficult to listen to the broadcast teams during Ravens games. Not necessarily because of the lack of talent or failure to bring a decent production to the table, but more so because my rage has boiled over to the point where I'm yelling at the TV over their little insightful conversations, or I'm busy agonizing over a blown play/penalty/failures and don't hear them, or sometimes? The broadcast team really can't say much about this team because there's nothing left to say.
This week was no different, despite the fact that we had Ian Eagle and Rich Gannon.
And I really like Rich Gannon in the booth!!
But at least the Gannon/Eagle team gave us a few noteworthy quips this week.
Rich 'the broken record' Gannon
This is less a shot on Rich Gannon in the booth, and more about the continued woes of the Ravens, specifically Joe Flacco.
Last season – almost exactly a year ago – I wrote about Gannon being an awesome offensive mind and how much I wanted him to join the Ravens staff, as he's great at calling out problems.
So check this out – this is Gannon's quote from last year:
"Look at him throwing off his back foot. This is an awful, awful decision by Joe Flacco, a guy that should know better. Late throws down the middle are never a good thing. WOW."
And this was on Sunday this week:
"Check out Flacco's footwork, he has a tendency to bounce back instead of step up in the pocket. And I think it affects his deep ball accuracy… If Joe is able to step up in the pocket, he'll be able to be so much more accurate downfield."
And one more this week:
"Joe Flacco has a tendency to fade away when there's a rush or pressure on the edge instead of stepping up inside. Something they're trying to get fixed."
It's almost as if Rich sees something wrong in Joe's mechanics that have yet to be fixed! Perhaps something the Ravens coaching staff should have corrected? Maybe something Joe should be aware of and working on personally?
Hmmmm….
Eagle drops a shot…
Okay, so this probably was just an honest mention about John Harbaugh's health this week, but I'm going to go ahead and read into this much, much more…
"John Harbaugh has been dealing with a bit of a stomach virus."

(As Rich Gannon laughs in the background)
Clearly Eagle was just trying to give Harbaugh an out during what could easily be expected to be a poorly coached game (again), or maybe he was commenting on this particular glamour shot of John…
Real nice, Ian.
Seriously, hire Rich Gannon.
Not only was Gannon on point in regards to Flacco's mechanics (or lack thereof) but his assessment of the offense? It's almost as if he watches the games! Something I question of the current coaching regime…
"I'm really surprised they didn't try to run the ball more in the first half. West had just the five carries for 11 yards, the Ravens have only had just 12 rushing yards and one of the problems they've had so far this season is Flacco is throwing too much, he's averaging 44 throws per game."
That being said, Rich clearly doesn't watch the defense…
"This is a group that tackles well, at all three levels."
Rich… it's not 2000 anymore, bud. The Ravens defense can tackle well… after about 2-3 whiffs. But as a quarterback, I'm not expecting you to be a defensive aficionado. Free pass for you my friend.
Broadcast Bombshells
A game featuring two bad teams forces broadcast teams to make small talk. Eagle and Gannon focused on three specific themes for the Ravens- struggling, injuries & Joe's shoulder. So how frequently did these themes come up during the game?
Variations of the word 'Struggle' were used SEVEN times in the broadcast.
The word 'Injury' was used in reference to the Ravens NINE times.
Flacco's shoulder was mentioned EIGHT times.
Again, when there's not much to talk about in a game where the home team comes in with a four-game skid, and the visiting team leaves the field with a four-game downfall of their own, what more can you expect?
Foreshadowing?
During a return from break in the first quarter, CBS played "Stay Together for the Kids" by Blink 182, a song about an imminent divorce (by a stellar band now that Tom DeLonge is gone and Matt Skiba is in and viva la punk!!).
Call me crazy – many do – but is this foreshadowing the state of the Ravens circa 2017? Could we see a divorce of the two cornerstones of this franchise in Joe Flacco and John Harbaugh?
Sure it's outlandish, but can you honestly say that it won't happen?
Can you?
Can you?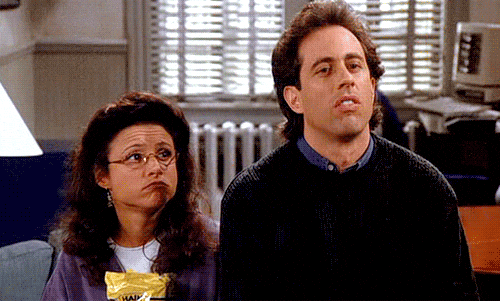 The post What's Left to Say? appeared first on Russell Street Report | Baltimore Ravens News.
Source:
http://russellstreetreport.com/2016/10/25/tv-geek/whats-left-say-ravens-jets/
We encourage you to Share our Reports, Analyses, Breaking News and Videos. Simply Click your Favorite Social Media Button and Share.