I needed an extra day to grieve after the loss to the Cowboys on Sunday. This one hurt. It didn't hurt in the same way as some others, where we lost to lackluster teams by the skin of their teeth. This time? The Ravens actually had me fully convinced they were going to win this game against a very good team. I was snowed into believing that perhaps they actually used the Browns game to develop some sort of team chemistry and were on the path to success.
After the 1st quarter I was positive.
At halftime I was confident.
After the 3rd quarter I was praying.
With 2 minutes left in the game? My neighbor's kids may have learned some new words courtesy of yours truly.
Let us grieve together and clear that sinking feeling in our guts to make space for Turkey Day festivities, shall we? Maybe throw in a Thanksgiving theme to boot? How about a turkey pun or two along the way? Compare these feels to a deflated Macy's Day Parade float?
Let's do it!!
Denial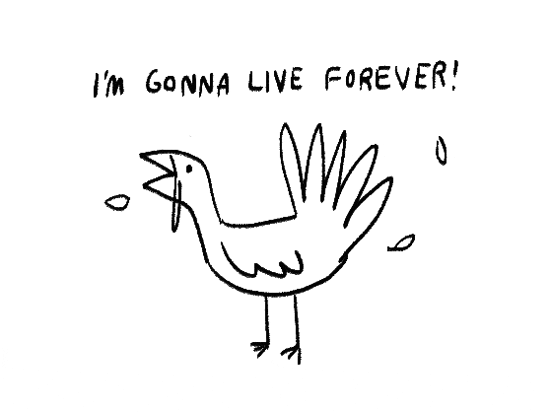 I'm not buying it. There's no possible way the Ravens would… turkey trot… out the same exact game plan on offense as they have in past losses this season.
Okay, that was a terrible joke. I won't do it again. Promise.
You know, the game plan where they totally abandon the run and expect defenses to somehow miraculously not realize that they've thrown the run game in the gutter… despite averaging over 5 ypc for BOTH Terrance West and Kenneth Dixon. It's absolutely unfathomable to imagine that a Super Bowl-winning, highly regarded head coach like John Harbaugh would put his blessing on a game plan like that whatsoever. After all, the flow chart explains it all:
See that? Football 101. John Harbaugh knows this. Marty Mornihnweg and Dean Pees are aware of this viscous cycle. The front office of the Ravens should be cognizant of it. To think that the team made a valiant effort to turn themselves one dimensional in the second half on purpose, cough up a lead, wear down the defense and cost them a potentially huge win in Dallas?
That's not MY Ravens.
---
Anger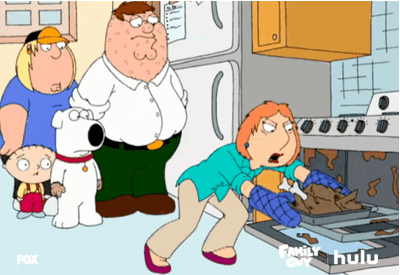 JOHN HARBAUGH NEEDS A TWITTER ACCOUNT. Because clearly he's not listening to the voice of the fans. You know, those same fans he clearly believes are idiotic enough to believe that they stopped running the ball because of 'circumstances.…'
CIRCUMSTANCES JOHN?? Who are you, Jose Bautista???
That quote, and literally any quote he's stuffing us with these days is starting to remind me of John Madden in the broadcast booth. "If you have more plays in the second half, you're going to run more."
YA DON'T SAY JOHN?!
You know what I want? Other than actual, real NFL-caliber decision making and play calling on the offense? I want honesty. I want Harbaugh to say "guys, we thought they would stack the box since we ran so well to start the game but failed to connect on our passes. We should have gone back to what worked in the run game to set up the pass instead of allowing Dallas to sit back in coverage and wait, knowing exactly what's coming. Two touches for Dixon and West in the 2nd half was idiotic. My bad."
It's brutal, but it's the truth. Give me that six days a week and twice on Sunday over this political coach-speak where you answer a specific question with a generic answer just to move on without self incriminating.
Fall on the sword and own it, don't pass the buck John! Just ask Marc Trestman how that turned out for him!
---
Bargaining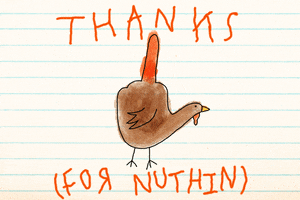 If Jimmy Smith would have played instead of Shareece Wright in this game? The Ravens would have walked out of Dallas 5-0 all time against the Cowboys.
Hell, if Stevie Wonder was available, he could have done a better job than Wright.
But even without Jimmy on the field, if the Ravens could have kept their absolutely mind-numbing penalties to a minimum they had a chance to walk away victorious. Instead, they gave themselves the ol' Plaxico Burress treatment once again…
Then again, we can all point and yell profanities at Marty Mornhinweg and John Harbaugh for ABANDONING THE RUN AGAIN IN THE SECOND HALF AS IF IT'S EVER ACTUALLY WORKED IN THE PAST. Had they actually put together a game plan like, you know, a real NFL coaching staff does? With a balanced offensive attack? Where you utilize your talents and weapons accordingly? And don't quit on the run when your backs are averaging above five yards per carry?
We'd be sitting 6-4 and flying high in Baltimore.
Depression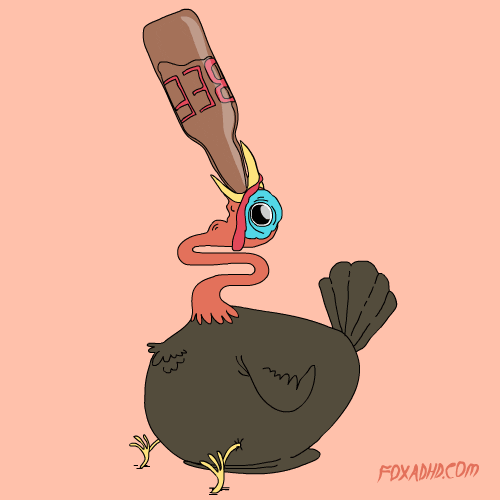 10 games into the season and here sit the Ravens at 5-5 with four of those five losses having been absolutely winnable games. This Dallas game was the one loss that was outside of the one-score typical Ravens loss, but regardless, was very winnable. I don't care if the entire offensive line is healthy, if the team stops committing stupid penalties, if Joe Flacco suddenly learns how to step into a throw, if Breshad Perriman ever looks like a first-round pick, if Shareece Wright channels his inner-don't-suck, if Elvis Dumervil actually sniffs the field this season… until the coaching staff wakes up from this complacent coma where they believe doing the same thing over and over will eventually lead to better results?
The Ravens are doomed.
Say they finish 8-8 and make a wild card spot. Does anybody actually believe they're good enough to compete? This has the stink of a Bengals team in recent years – good enough to make the playoffs, but not good enough to win. And while that may show some 'promise' to see the team improve from last season? I see it as an excuse to keep the coaching staff intact into 2017 and beyond, and I've honestly lost faith in their ability to succeed anymore.
Unfortunately, it appears that mediocrity is becoming the status quo for the purple and black and personally? I'm not a (trypto)fan…
Wow, that one was worse than the turkey trot. I'm so sorry guys…
Also, I know it's spelled tryptoPHan. There, I saved some of you a comment.
Acceptance
Look… at the end of the day the Ravens lost to a 9-1 Dallas team that is the top dog in the NFL right now. And they did without the services of Jimmy Smith who, through his absence this week, showed that he is the key cog in the secondary of the Ravens. They also lost this game thanks to stupid penalties, poor play calling, and essentially a whole mess of self-inflicted wounds.
While I'm not on 'Team Moral Victory' this loss isn't like losing to the lowly Jets, or scrapping by the 'hardly D1 College Caliber Browns.' This was a bona fide loss to a very good team, and the Ravens have every reason in the book to use this litmus test to see exactly what shortcomings they have and work to improve on them. This team shouldn't be proud of a valiant effort. There are no participation awards in the NFL.
So what exactly should they do with this self-inflicted loss for the umpteenth time this season?
Heed the words of Ray Lewis.
They've shown us they have the tools to succeed, now they need to close out the season strong.
Play smarter, not harder.
Keep the flags down.
Balance the offense.
Greatness is still achievable.
The post Let's Eat Our Feelings This Week appeared first on Russell Street Report | Baltimore Ravens News.
Source:
http://russellstreetreport.com/2016/11/22/5-stages-of-grief/dallas-loss-thanksgiving-week/
We encourage you to Share our Reports, Analyses, Breaking News and Videos. Simply Click your Favorite Social Media Button and Share.