Check That, Midseason-ish…
It was nice to have a Sunday where the Ravens didn't lose, amirite???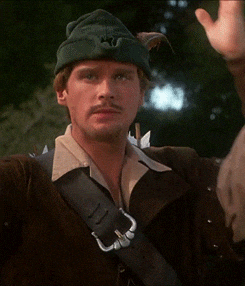 I know. It was funny the first time somebody said it following the loss to the Jets a week ago. At this point?
Overplayed.
With the bye week behind us, and 7 games in the books, it's high time we throw out our midseason report card.
"Hey pal… 7 games isn't the mid-season point! It's 8 games! Do you even math?"
Why yes, I do math! But here's the thing- the bye week acts as a division point for the Ravens season. The first 7 weeks are in the books and the bye week gave the team time to reflect, make adjustments, and get healthy.
At least I hope so.
So without further ado, enjoy mid-season grades for the Ravens that bear striking resemblance to my 8th grade 2nd quarter when I got all "whatever school is lame."
Quarterback: C-
Joe Flacco is completing 61.2% of his passes which ranks 25th in the NFL. His 5 touchdown passes? 29th. His 6 picks? T-9th most.
But hey, his contract is top-5!!
Take the crap stats, couple in Joe's inability to step into a throw while overthrowing his receivers half of the time, and all in all, things look horrendous for Flacco thus far.
TOP OF THE CLASS: Justin Tucker. Sure, he's 0 for 1 passing, but at least he stepped into his throw!
Offensive Line: D
I could have adjusted this up to a C if we were just grading starters, but ultimately you have to grade the guys playing on Sundays, despite the fact that we've seen more of the backup warm bodies (Hurst, Jensen, Urschel) than we have of the starters (Yanda, Stanley).
So here's a few PFF ranks on the Ravens O-Line, within their respective positional groups:
C Jeremy Zuttah (11th), G Marshal Yanda (3rd), G Ryan Jensen(44th), G John Urschel (49th), G Alex Lewis (75th). T Rick Wagner (33rd), T Ronnie Stanley (42nd), T James Hurst (52nd).
Scary, right?
Even if you're not a PFF stat head, you can watch any given game to see a line that acts more like a sieve than a wall, as Flacco is constantly under pressure, getting hit, getting sacked, and getting hurt.
TOP OF THE CLASS: Marshal Yanda sits head and shoulders above the rest. Now if we can just get him back on the field…
Running Backs: B-
I'm pretty sure I've said this in a few report cards this season, but I'm not going to downgrade the running backs due to poor play calling and lack of usage. And there's been plenty of mismanagement on the play calling for the offense…
While the Ravens yards per carry this season hasn't exactly been stellar (3.8), they have shown glimpses of a solid run game (when they actually run the ball). Justin Forsett clearly didn't have 'it' anymore and the team moved on, leaving Terrance West as the lead back for the Ravens. West did not disappoint, as he's racked up 424 yards on 96 carries (4.4 ypc) with 3 touchdowns. Keep in mind, West didn't take over the lead back role until Week 4 (split carries with Forsett fairly evenly up to that point), which gives me high hopes for West's numbers as we get further into the season.
Rookie RB Kenneth Dixon missed the first handful of weeks to injury, but has finally started to see some snaps in the past few games. Unfortunately, 6 carries for 10 yards isn't much to go on, so we'll just have to monitor his abilities and growth as we move forward.
TOP OF THE CLASS: T-West, who currently ranks 12th among all RB's in PFF.
Wide Receivers: C+
The wideouts are a tough group to judge, mostly because of the issues with Flacco's mechanics and the offensive lines inability to give Flacco time to let routes develop, thus leading to errant passes off the mark, or passes not within reach for the receivers.
But given what the receivers have done despite such hardships? Not too shabby!
Steve Smith had returned strong following his 2015 ACL injury, corralling 27 catches for 310 yards and a touch on his injury-abbreviated season thus far (ankle injury has kept him out since Week 5 vs Washington), while Mike Wallace has shown some serious promise as Flacco's go-to wide receiver, pulling in 35 receptions (2nd on team) for 490 yards (best on team), 3 touchdowns (also best on the team) and 126 yards after catch (again, best on team). And while Kamar Aiken isn't duplicating his efforts from a 2015 season where he took the lead WR role due to injuries of his counterparts, his 13 receptions for 147 yards are still commendable, especially considering 7 of those receptions came in the past 2 games for 119 of his yards.
Then there's the young bucks: Breshad Perriman finally found the field this season, hauling in 14 receptions for 183 yards and was a toe tap away from adding his first NFL touchdown back in Week 5 vs the Skins (it still stings). Rookie Chris Moore has notched 6 receptions of his own, but has had some bad drops along the way.
TOP OF THE CLASS: Mike Wallace who finally provides Joe Flacco with a deep threat capable of reeling in touchdowns. No, that's not a knock on Torrey Smith. Okay, fine it is a knock.
Tight Ends: C-
Same issues apply for the Tight Ends that applied for the Wide Receivers: Flacco mechanics, offensive line, yada yada yada.
Fan favorite, and from what I see at the stadium, the #2 selling ladies jersey (behind Justin Tucker), Dennis Pitta, has not only returned from multiple hip injuries, but he's doing it with style. Through 7 games, Dennis Pitta has pulled in 38 passes for 335 yards, with 141 yards after catch.
Not too shabby for Flacco's BFF!
But outside of Pitta, it's just a whole bunch of crickets. Crockett Gillmore has a whopping 8 receptions for 71 yards, while… wait. That's it. Maxx Williams didn't catch a single pass before he went on IR, nor has Darren Waller since his return from suspension. Of course losing Ben Watson on the first play of the preseason didn't help either, but perhaps the return of Nick Boyle will help this unit.
Honestly, I thought with all of the TE talent on this roster we'd see more 2 TE or even 3 TE sets, but it seems that the TE focus right now with an inept O-Line is blocking first and foremost. Perhaps if we get back a full O-Line things will change?
Please?
TOP OF THE CLASS: Dennis Pitta sits head and shoulder above everybody. Duh.
Defensive Line: B-
This unit is a bit polarizing for me. You see guys like Timmy Jernigan (4 sacks), rookie Michael Pierce (2 sacks) and Brandon Williams (1 sack) get pressure in the backfield one week, then the next it's like they've lost it completely.
Overall on the season, the Ravens 16 sacks have them in the middle of the pack, but if we see those glimpses and flashes of pressure become more consistent? Perhaps the unit improves as a whole.
On the run side of the house, what a great group of stuffers the Ravens have. The team currently is allowing 86.3 ypg on the ground (6th fewest in the NFL) while allowing 5 rushing touchdowns (T-20th). And I know I shouldn't do this, but if you took away that ONE 85 yard scamper from Isaiah Crowell in the 2nd week of the season, the Ravens would be averaging 74.1 ypg, good for 3rd fewest in the NFL.
Either way, that's stout.
TOP OF THE CLASS: Timmy Jernigan had Ravens fans skeptical thus far, but 2016 appears to be his breakout season.
Photo Credit: Mitch Stringer-USA TODAY Sports
Linebackers: B-
While the overall sacks and run defense numbers mentioned for the defensive line can also be attributed to the linebackers, there's a few other noteworthy items here.
Terrell Suggs leads the Ravens with 5 sacks on the season, and while that's all fine and dandy, the rest of the linebackers total 3 sacks, two of which come from 5th round rookie Matt Judon, who has come on strong in recent weeks. But this team should expect more pressure on the edges from this linebacker corps.
The middle linebackers have been pretty friggin' good too, led by Zach Orr (no, not Mosley) with 5 tackles for loss, an interception, a forced fumble and 2 fumble recoveries. Mosley hasn't played since week 5 after his interception-turned-fumble-turned-touchback against the Skins, but despite his abbreviated time on the field, he has 3 beautiful interceptions. It's also worth noting that his presence has been missed in recent weeks, so getting Mosley back soon would boost this unit.
TOP OF THE CLASS: Zach Orr has done a little bit of everything. Typical Ravens UDFA.
SECONDARY: C-
Jimmy Smith has been the lone bright spot for the cornerbacks, as he's having what I believe is his best season since the Super Bowl run. But outside of Smith, Shareece Wright has been horrid, Will Davis hasn't stepped up into that 'dark horse' role that I wished he'd fill, Jerraud Powers has been below average…
Wait, Tavon Young. He's done well in his role with the defense, and has 2 picks to go along with a fumble recovery this season.
But two guys (Smith & Young) playing good football doesn't make an entire group of cornerbacks a good unit. They need some great play mixed in, and I'm not seeing where that'll come from.
The safeties are a mixed group as well. Eric Weddle looks like another brilliant free agent acquisition (while also looking like another 'genius' AJ Smith move for the Chargers) as Weddle has been nothing shy of phenomenal. Lardarius Webb has been… okay. Not hurting the team, but not helping them, and surely not living up to his contract.
TOP OF THE CLASS: Eric Weddle is hands down the best player in the secondary (which is concerning that nobody is close).
SPECIAL TEAMS: C
The special teams are all over the place, which is why I've settled in the middle with a C grade.
Justin Tucker is hands down the best kicker in the NFL right now, and after watching kickers across the NFL struggle this past weekend, we should feel lucky to have him locked up through 2019.
Sam Koch can drop a dime of a punt inside the 10, then the very next punt he'll kick it out of bounds after a net of 35. A bit concerning in my eyes, but I think he'll turn that around.
And of course we can't forget the slew of blocked field goals this season! Go Special Teams!
But the negative quickly sucks all of the Special Teams love out of the room.
Devin Hester has 3 muffed punts and has fumbled twice, while the coverage team on kickoffs and punts can't seem to tackle. Or shed blocks. Or be anything close to decent. Or pin teams deep.
Some major changes are due with parts of this unit, and we should hope to see them against Pittsburgh next week.
TOP OF THE CLASS: Justin Tucker, duh!
TEAM GRADE: C
Okay, I'm using the injury scapegoat here. Smitty, Suggs, Dumervil, Mosley, and literally the entire offensive line have all been down and out for more games than not. Had they all been healthy? I think we're looking at a 5-2 team. Possibly even better.
Alas, the Ravens have succumbed to a plethora of injuries with insufficient depth at key positions, which results in a 3-4 record and all 4 losses of the one-score variety.
Here's to hoping health is no longer an issue moving into the second half of the season.
Or penalties.
Or coaching.
Ah, who are we kidding…
The post Ravens Midseason Report Card appeared first on Russell Street Report | Baltimore Ravens News.
Source:
http://russellstreetreport.com/2016/11/01/report-card/ravens-midseason-report-card/
We encourage you to Share our Reports, Analyses, Breaking News and Videos. Simply Click your Favorite Social Media Button and Share.