The Ravens snapped their four-game skid with style, as they shut down their sorta-kinda-depends-on-who-you-ask-rival in the Pittsburgh Steelers 21-14 on Sunday!
Celebratory 80's pop culture gifs are in order!!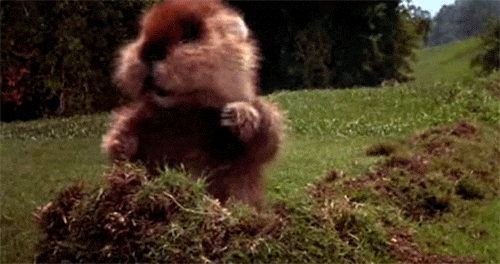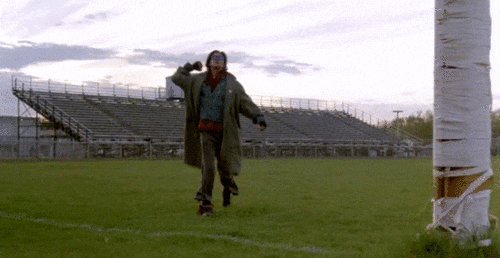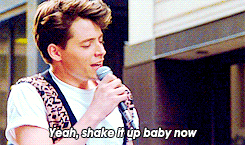 Or for those who truly celebrated hard last night…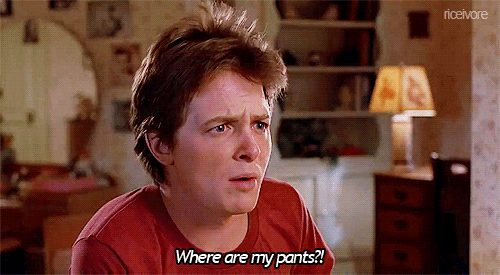 Indeed, the win feels great. Taking over 1st place in the AFC North feels superb. But the play on the field? There are still some areas struggling, some that continue to grow, and others that are en fuego!
TO THE GRADES BATMAN!
Quarterback: C-
Oh Joe… when will you ever correct your mechanics? More so, when will I ever wise up to the fact that it's clearly not going to happen overnight, if at all…
The bye week, as predicted, fixed nothing. Joe Flacco did go 18 for 30 for 241 yards with a touchdown pass (of the 95 yard catch & run variety to Mike Wallace), but also threw one of the ugliest picks we've seen this season. Joe threw into double coverage and nowhere near his receiver, but more specifically, he threw off his back foot & across his body while fading into oblivion.
Many folks want to point to the Offensive Line as the biggest bugaboo on this offense, but Flacco is just as much to blame.
Offensive Line: C-
This grade very well could have been in the D range, but RT Rick Wagner & LG Alex Lewis (back to his comfort zone) didn't allow a single pressure in the game over 41 pass blocking snaps according to Pro Football Focus, thus giving the unit a bump in their grade.
Rookie LT Ronnie Stanley returned to the lineup and provided absolutely no bump from the backup brigade that played in his place. FOUR penalties on Stanley in this one game! Three Offensive Holds & an Illegal Use of Hands. 40 yards. All by himself. And he got ran around by the ageless James Harrison for a strip sack that was thankfully recovered by Marshal Yanda.
James Harrison strip sack…WHAT YEAR IS THIS?!
Disgraceful.
John Harbaugh attributed the struggles to being a rusty rookie, and let's hope so, because that type of play actually had me refer to him as Michael Oher by means of a Freudian slip…
Running Backs: D
19 carries for 50 yards… 1.7 ypc is disgraceful against a Steelers defense that came in giving up 106+ ypg on the ground, but I will give the coaching staff credit for actually sticking to the run game instead of abandoning it as they've done in previous weeks.
Back to the backs, Terrence West had trouble finding seams and had a horrendous fumble back on the Ravens' five-yard line (luckily Kamar Aiken was there to recover), and rookie Kenneth Dixon had holes but couldn't seem to find them (then left the game with a chest contusion). Actually, the biggest run play on the day was Joe Flacco's 14-yard scamper that ended with a popped knee brace, a mortified stadium full of Ravens fans that thought Joe tore his ACL again, and an offer from Orioles catcher Caleb Joseph to give Joe Flacco sliding lessons.
They need to be better.
Wide Receivers: B+
Flacco only completed one of six passes beyond 10 yards in this game, but the receivers did a ton of work with their YAC, and it was all about the stiff arm. Wallace's 95-yard catch & run was a result of a great stiff arm on safety Mike Mitchell, while Steve Smith Sr .racked up half of his 46 yards in similar fashion against the same safety.
Breshad Perriman joined in the party with three receptions of his own, which is a new career high for him (go team BP!), and Aiken showed up as a blip on the radar with one reception as well (he had another nullified by one of the aforementioned Stanley flags).
Tight Ends: C-
As seems to happen every few games, the tight ends disappeared, registering a total of four receptions for 31 yards. I did appreciate seeing Darren Waller show up on the stat sheet finally with two catches for 17 yards, but he also had a chance for a 20+ yard pickup down the sideline. I originally thought he just failed to extend for the catch, but upon watching the video I see that Harrison got away with a pass interference, as he grabbed Waller's arm at the last minute.
The blocking was the bigger issue, as neither Pitta nor Waller was capable of helping block in this game. Needless to say, Crockett Gilmmore's presence was missed, but at least James Hurst got some work in with a handful of plays where he checked in as eligible to help fill Gillmore's void.
FLIP THE FIELD AND THINGS LOOKED MUCH BETTER THAN I HAD ANTICIPATED!
Defensive Line: B++
I hate giving out A's but this group was one Big Ben rushing TD away from it yesterday.
While they didn't record a single sack, they had pressure in Ben's face all day, they stifled one of the NFL's premier running backs in Le'Veon Bell (14 carries, 32 yards), and the combo of Brandon Williams (deflection) & Timmy Jernigan (interception) made one of the biggest plays in the game.
The sky really is the limit for the young group up front, and I only foresee growth as they move deeper into the season.
Linebackers: B+
C.J. Mosley, PFF's top-graded Raven on the week, had one of the five dropped INT's on the day, and you could tell he was salivating over it too. Overall, having Mosley back in the lineup made a HUGE impact on this unit, as he was all over the field making plays. Zach Orr contributed nicely on the inside as always, and while he was nabbed with a Defensive Pass Interference call on Antonio Brown early in the 2nd quarter, it was actually for the best of the team. Had Brown not been contacted, he had an easy catch and a clear touchdown. Instead, the Steelers ended up with a punt. Nice strategy ZO!
Speaking of returning players, Sizzle was in Big Ben's head from the get go, with pressure in the backfield and dropping a shoulder into him as he released a throw early on. Sizzle, just like Mosley, had a near interception in this game as well, as Suggs slid outside reading Ben's eyes as he looked to connect with his tight end.
Matt Judon was also a huge factor, contributing yet another sack and proving he can provide pressure opposite of Suggs in the absence of Elvis Dumervil.
Secondary: B-
Lardarius Webb had a great game.
Read that again. Still says the same thing.
Webb had two near-picks in the game, one he absolutely should have had, as he flew all over the field. Eric Weddle contributed yet another solid outing, and made a great play late in the 4th quarter squaring up Eli Rogers over the middle as the last line of defense to prevent a long touchdown.
Jimmy Smith continued his great year in this game as well. Jimmy hasn't really done anything too spectacular – no turnovers or big jarring hits – but he's played extremely solid football, tight coverage, limited his penalties, and he's barely mentioned in the game, which is what you want in your cornerbacks.
Tavon Young also gets a ton of credit for his coverage on Antonio Brown for much of the game, keeping the elite wideout in check.
Oh, and how about Jerraud Powers' flip-sack of Ben?? It looked to be a great sack, then Ben flips him over his back, but Powers hangs on by the skin of his teeth. That was the fastest emotional rollercoaster I've ever been on…
Special Teams: B-
Devin Hester brought this grade down substantially. Somebody please answer this for me: why are the Ravens still employing Hester at this point? He went from returning kicks… to fair catching kicks… and now he just waves them off and kills field position as the ball rolls past everybody. For that paycheck? I'd like to think I can step back there, count bodies, then wave my arms. CALL ME OZZIE!! I'll do it at half price!!
But obviously the big play in the game, and the game-winning play essentially, came at the hands of Buck Allen, who blocked Steelers punter Jordan Berry's punt, which was then picked up by rookie Chris Moore who returned it for a touchdown. That touchdown was Moore's 2nd special teams touchdown on the season, and was a great heads-up play. He's a playmaker, which is exactly what John Harbaugh preached this team needed this season.
TEAM GRADE: B-
Yes, the offense still needs work. A TON OF WORK. But with the defense clicking the way it has been, the special teams starting to correct their issues (sans Hester), and healthy bodies working their way back into the lineup? This Ravens team is finally headed in the right direction. Hold your head high Ravens fans! First place in the AFC North feels good!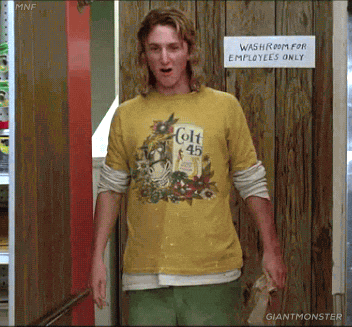 Now for Thursday Night Football, Color Rush jerseys, and the 0-9 Browns!
The post Report Card: Ravens 21, Steelers 14 appeared first on Russell Street Report | Baltimore Ravens News.
Source:
http://russellstreetreport.com/2016/11/07/report-card/ravens-21-steelers-14/
We encourage you to Share our Reports, Analyses, Breaking News and Videos. Simply Click your Favorite Social Media Button and Share.