Advance to (6-5) on The Season
Hooray… a 19-14 Ravens victory over the Bengals…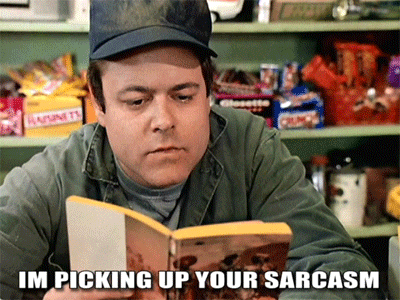 The result is fine, I guess, but the Ravens looked brutal on offense once again, while the defense lost their way in the middle of the game.
This game was way closer than it should have been.
Luckily for the Ravens, the Bengals are just awful this year, and thanks to a handful of Justin Tucker field goals, the Ravens were able to walk away victoriously, moving to 6-5 and back atop the AFC North.
Quarterback: C+
I mean… it's hard to fault Joe Flacco in this game. Joe went 25/36 for 234 yards, a touchdown and a pick, but that pick was the result of a deflection landing in the arms of a waiting Rey Maualuga, which is an improvement from his usual questionable throw to nobody in particular. My biggest qualm with Joe remains to be decision making skills at this stage in his career. The big slip up this game was Flacco rolling right on a 3rd down play at the Bengals 34 and instead of chucking it out of bounds with no options? Joe steps out with the ball… 5 yards behind the LOS.
WHY???
That's just a boneheaded rookie mistake that shouldn't be happening at this stage in his career. Get it together Joseph.
Also, more back-foot throws today, and a few severely underthrown balls that really lead me to question Joe's mechanics. Again.
I'm just gonna start copying & pasting that line every week.
Photo Credit: Sam Greene, Cincinnati Enquirer
Offensive Line: B-
The offensive line held up well today. Also- NO ACCEPTED PENALTIES ON THE LINE! (2 declined, but erroneous to my point). They also managed to keep Joe fairly clean, sans 2 sacks and the closing pocket on Flacco's tipped up ball for a pick.
Their biggest issue today was the inability to open holes consistently in the run game. Playing against the 28th ranked run defense and having your backs average 3.7 ypc could have been better.
Running Backs: B
Hard to complain when your backs get 26 carries this game, and found some big holes in the run game at times! It's almost as if running the ball and having a balanced attack can lead to wins… huh….
Seeing Terrance West and Kenneth Dixon both tote the rock 13 times really speaks volumes to the faith the Ravens have in the rookie Dixon, but with Dixon's contributions in the passing game (4 receptions, 31 yards) showing much more explosion, it's easy to see who the lead back is moving forward.
Wide Receivers: C
I mean, they were good, just not great this week.
Breshad Perriman made a phenomenal catch in the same corner of the end zone that he failed to toe tap in for a touchdown to win the Redskins game earlier this season. And while it was a great catch, Perriman also failed to hold on to a shot downfield that he could have roped in. He didn't catch another ball all day long.
Mike Wallace, Steve Smith Sr. and Kamar Aiken all contributed in this game, with Wallace leading the way in yards (57) and Smitty in receptions (4). None of them really wowed me today, as they were all just serviceable. The wideout equivalent of a game manager, if you will.
Tight Ends: B
Nothing crazy here, as Dennis Pitta pulled in 3 catches for 34 yards and Darren Waller 2 catches for 14 yards. But Nick Boyle being active and not getting suspended before the end of the game?
He's the real hero in this group.
Defensive Line: C
Again, mediocrity earns a mediocre grade.
While the D-Line was solid in stopping the run most of the day (until Rex Burkhead of all people gashed them late in the 4th), they absolutely could not get in on Andy Dalton most of the game. The best play by the unit by far was Lawrence Guy picking up the Dumervil forced fumble at the end the Bengals final threat of the game.
Wait, and Brett Urban's swat down of a Dalton pass on that same drive.
Linebackers: B+
This would have easily been an A grade if it was just the Outside Linebackers. Terrell Suggs had 2 sacks and 2 batted down passes, Elvis Dumervil recovered an Andy Dalton fumble in the 1st quarter, then forced a Dalton fumble in the final minutes of the game. Matt Judon forced some pressure and swatted down a pair of Dalton passes himself.
But the inside linebackers had MAJOR issues today.
All day long, Andy Dalton had a wide open middle of the field and made sure to feed Jeremy Hill and Tyler Eifert all game long. CJ Mosley in particular got burned in coverage for a few 20+ yard pass plays and couldn't cover Eifert on the Bengals only touchdown on the day. It looked eerily similar to the game against the Cowboys last week, and will likely leave the Dolphins salivating to capitalize the same way next week.
Secondary: C+
Okay, you guys might kill me for saying this but it bears mentioning: Shareece Wright outplayed Tavon Young today.
SERIOUSLY.
Shareece did have a miserable first half, but at least the Ravens managed to keep the Bengals offense in check. Tavon Young on the other hand, was targeted frequently by Andy Dalton in the 2nd half, and success came in bunches. Even when Dalton couldn't connect on a pass, Tavon was getting flagged for illegal contact. And while he got away with it, there absolutely should have been a DPI call on Young to end that last Bengals drive.
But shhhhh….
Also, we won't talk about Eric Weddle's dropped pick in the first quarter. I'd say he catches that 99/100 times, so no sweat!
Special Teams: A
Look… I know Devin Hester fumbled another ball, but he picked it up and made a decent return out of it thanks to a great block by Marqueston Huff. Overall on the day, Devin Hester seemed MUCH more confident in the return game, and I feel much more at peace with his role on this team again.
Oh, and some guy named Justin Tucker kicked a couple of field goals. I think some were really long maybe? Like over 50 yards? Maybe 3 times?
Yeah. He's GOOD.
Coaching: A
Don't get used to seeing this here. It will likely never happen again!
Timeouts were managed properly for the most part, the Ravens managed to put up points inside of the final 2 minutes thanks to time management, they succeeded on the 4th & 1 pitch play in the 3rd quarter, and Harbaugh recalled the Super Bowl run-out-the-punt-hold-them-all play to end this game.
Oh, and they won a challenge too!
I literally have nothing to gripe about right now in regards to coaching. I mean, if you give me like 5 minutes I'm sure I can think of something but let's just let them have the A this week and move on.
TEAM GRADE: C+
The Ravens walked away victorious because of the strength of their opponent more than the strength of their own team. Otherwise, how could we be happy with 1 TD, 2 red zone trips and three 50+ yard field goals as the only offense in this game? The defense and Justin Tucker won this game, but you can't expect that to continue against the likes of the Patriots, Steelers, Eagles and even the 7-4 Dolphins.
Take the W, get back to the drawing board, and figure out how to improve.
The post Say Hello to Your First Place Ravens appeared first on Russell Street Report | Baltimore Ravens News.
Source:
http://russellstreetreport.com/2016/11/27/report-card/first-place-ravens/
We encourage you to Share our Reports, Analyses, Breaking News and Videos. Simply Click your Favorite Social Media Button and Share.