Another season gone by the wayside, another State of the Ravens presser, and another snoozer.
Wait! There's a gif for this!
RAVENS PRESSER GOT ME LIKE
Why?
Because the team of Biscotti, Newsome, Harbaugh & Cass basically told us 1 of 3 things:
Something we already knew.
Something we didn't want to hear.
Something we didn't care about.
Blame the questions, or blame the folks at the podium. Either way, I walked away feeling less than enthused about the hour I spent tuning in.
Steve Biscotti: B-
The Ravens majority owner started the press conference with some evasive and senseless answers, but was able to rebound in the 4th quarter… er, the end of the presser… and had me somewhat excited for 2017.
That a lie. Just not bored. And mostly because when Biscotti talks, you can see the excitement and the inner-fan that dwells deep inside.
Early on Biscotti was asked about the correlation between 'butts in seats' and losing, as the team has missed the playoffs in 3 of the past 4 seasons now. His response was lackluster at best, referring to PSL renewals up around 98-99% and having a waiting list for those PSL's available on the market. While that's all fine and dandy, those 98-99% are showing up 50% of the time, losing DOES equate to empty seats, and while SB recognized that in passing, he also questioned those PSL owners who didn't show up, as to why they wouldn't give their tickets up.
They did Steve. They gave them to opposing fans. Which is worse than an empty seat.
Steve did leave us with a few good quotes, however.
When asked to provide one word to describe the 2016 season?
"Bewilderment."
Which-for the record- gets my nod for the 2017 Ravens slogan.
Of course his explanation didn't fit what I had in mind…
"I thought our offense started playing better, and then our defense collapsed in the last four weeks – from the No. 1-rated defense, then we started giving up 28 and 30 points. The minute you start counting your strengths, then they can show up as weaknesses."
Steve… Jimmy Smith went down and the entire secondary turned into hot garbage. That's not bewildering at all. Bewildering is retaining coordinators who obviously failed this team. Bewildering is a head coach burning timeouts early, going for 4th down conversions in bad spots and challenging plays that Ray Charles would question. Bewildering is every Flacco pick to nobody in particular.
And when asked about his #1 opinion that he wants fans to know?
"The pitchforks are out."
Which-for the record- is my #2 nod for the 2017 Ravens slogan.
I always appreciate Steve Biscotti's candor. I think he tends to be a little too forgiving in this industry, and his passive tendencies can very quickly backfire on him, but ultimately, he was upfront with us, and didn't waste our time defending his decisions outside of simply saying, 'this is me, this is the team I want, and this is how it's going to be.'
He doesn't let the inmates run the asylum, and that's commendable in itself. But his straightforward honesty in this State of the Ravens was what I appreciated the most.
Speaking of honesty…
John Harbaugh: D
Maybe it's just my predisposition to be salty with John Harbaugh, after a season that could have and should have very well ended with a playoff run had it not been for horrendous coaching at times (yes, I understand it wasn't THE only problem, but the biggest in my opinion). But every word that came out of his mouth, I could feel myself squirming with rage inside. It's like…
Harbs did his usual gloating/defense in regards to Offensive Coordinator Marty Mornhinweg, much to the bewilderment of the fans tuning in. This was actually my favorite quote from Coach Harbaugh:
WARNING: DO NOT READ WITH LIQUID IN YOUR MOUTH, DUE TO POTENTIAL FOR SPIT-TAKE.
"We need to find the right fit for us, the right fit for Joe, the right fit for our organizational philosophy and what we are trying to build and who we want to be and what our identity is going to be. I believe wholeheartedly that is Marty… You go with what you think is going to be the best. I really believe that Marty Mornhinweg is a heck of a football coach. I know he wants to run the ball. I know he wants a physical offense. I know he wants a quarterback that is playing in a certain, confident way that makes good decisions and makes big plays while he protects the football. All of the things that we all know we want are things that he believes in."
John… seriously.
You're going to stand up there, look us in the eye, and tell us that an offensive coordinator who never runs the ball… wants to run the ball???
This is, to me, a very large reason why a sect of Ravens fans are done with Harbaugh. It's not about the W-L completely. It's about treating us fans like we're imbeciles. Harbaugh gives fans the feeling that on a clear, blue sky kind of day at training camp, he'll inform the media that the Ravens are cancelling practice due to inclement weather. And expect you'll just believe him and carry on about your business. The coach-ese and borderline-politician speak is tiresome, and that's pretty much all John Harbaugh contributed to this State of the Ravens presser yesterday.
Ozzie Newsome: B-
Ozzie at the podium is always very calm and collected. He says his piece, doesn't get defensive, and goes about his business. It's almost like every comment ends with a mic drop, much unlike John Harbaugh who has to defend his every word, or Steve Biscotti who sort of left many questions open to interpretation.
When asked what the biggest area to improve on the roster was? Ozzie simply stated the depth in the secondary, the offensive line, and a complementary receiver.
BOOM.
MIC DROP.
NAILED IT.
And it's honest. We see that those areas are weak, much more so than any others, and I can trust that Ozzie will address them.
And while Ozzie failed to mention the pass rush in that particular question, he did address it moments later when he suggested that Matt Judon and Zadarius Smith need to improve on the edge, and that the team will be looking at other options as well.
"…But yes, anybody that can affect the passer – that would definitely help us on defense. If that player becomes available, whether it is by draft, whether it is by trade – all the different ways you can get one – because we have gotten guys through different manners. Anybody that can affect the passer, we would definitely like to have them."
Again, no tiptoeing, no coach-ese, just straight forward and to the point. And I appreciate Ozzie calling out Judon and Smith here. They do need to improve, but he's also not throwing them out the door and revamping an entire group.
Ozzie was also asked about pending free agents, locking up guys long term, and a few vets, but come on folks… do you really think he's going to give specific answers? Those conversations are kept between the team, player and agent. PERIOD. If they say 'we want X to stay,' he's giving the player/agent leverage. If they say 'we are moving on from X,' then they've burned a bridge, likely with the agent who reps more than one player. It's ludicrous that those questions are asked on a yearly basis.
Dick Cass: A
Why did Dick Cass get an A you ask?
Why, an A for EFFORT! (or Affort, I suppose? What a moronic expression)
Dick Cass gets an A because Dick Cass showed up. Dick Cass put a smile on. Dick Cass patiently sat for well over 50 minutes. Then Dick Cass had to drop the "oh, we're probably, most likely, surely going to raise ticket prices and not say anything about it until next month. Thanks for coming out."
Poor Dick. Dick waited patiently, only to let us down. But ultimately, Dick did his job, and Dick did it well. Good job Dick. Good job indeed.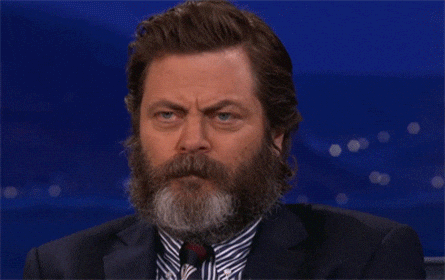 …I'm sorry if you're not smirking by now, you need to seek help.
TEAM GRADE: C
I've already said it once, but I'll say it again. Every answer to every question was either:
Something we already knew.
Something we didn't want to hear.
Something we didn't care about.
The presser ended up being an hour of redundancy, but honestly? What did we expect?
Has a State of the Ravens press conference ever ended with fans feeling elated and relieved? Have they ever dropped bombs on us? Broke news? Signed a player on the spot? Fired a coach? Were fans expecting Steve Biscotti to be like "guys, I looked at Twitter and fans are PISSED. So we're cutting John and his coaches loose effectively immediate. Sorry you had to find out this way John."
Let's be realistic guys.
This was an hour to defend the move and non-moves, off-hand mention pricing increases (Thanks Dick!), and that's about it.
The post State of the Ravens Presser appeared first on Russell Street Report | Baltimore Ravens News.
Source:
http://russellstreetreport.com/2017/01/11/report-card/state-of-the-ravens-presser-2/
We encourage you to Share our Reports, Analyses, Breaking News and Videos. Simply Click your Favorite Social Media Button and Share.