REAL Talk!
Watching the wildcard weekend from the outside looking in is a bummer for us Baltimore Ravens fans. But it could be worse. We could be Cleveland Browns fans. Or Jets fans. Or one of the two Jags fans not named Shad Khan. Or the official at the Bills game who had to pick up the… um… flying phallus?
Click here to view the embedded video.
But this is still NFL football and regardless of who is playing this weekend, we'll be watching. Or at least tracking on your phone.
And with that in mind, this writer will be providing you with a weekly, booze-infused look at the playoff matchups from the least analytical, completely biased, and somewhat irrational perspective.
We'll call out awful players (Brock Osweiler).
We'll act like the Ravens could beat every one of these teams (should've beat Oakland, Pittsburgh and the Giants).
And we'll trash talk teams that have no business being in the playoffs at all (the Lions).
Why?
Because that's how we cope in Baltimore when we're out of the playoffs. And I care about the emotional stability of every last one of our readers. Especially after John Harbaugh dropped the bomb on us that he's keeping Marty Mornihnweg and Dean Pees on staff in 2017 because apparently he's one of those self sabotaging fools…
Shall we?
Oakland Raiders @ Houston Texans
Saturday, January 7th @ 4:45pm
Aaaaand the 2017 Playoffs start with quite the whimper.
Let's start discussing this 'meh'tchup with the home team, shall we?
The Houston Texans return to the NFL playoffs as the 'cream of the crap' from the AFC South. Sure, their 9-7 record looks the part of a playoff team, but their 279 points scored is the 3rd lowest in the AFC. Who was worse at offense you ask? Only the Jests Jets (274 PF) & the Browns (265).
THE HOUSTON TEXANS ONLY SCORED 14 MORE POINTS ALL SEASON THAN THE BROWNS.
But hey, at least the Texans have a great defense right? Padding those stats against the likes of the Jags, the miserable Colts offensive line, the Bengals, Vikes, etc.
And perhaps it's worth mentioning that the Texans are 1-3 against playoff teams this year? Shellacked by the Pats 27-0, pounded by the Packers 21-13, and Oakland- you know, the team they face Saturday- took them down 27-20 in Houston. Their lone win against a playoff team? Week 2 against the Chiefs 19-12 thanks to 4 Nick Novak FG's (he's a Terp).
Woo hoo?
Of course, I'd be remiss if I just handed the W in this game to the Raiders. After all, this team thrived all season on the arm of Derek Carr who essentially stuck his ankle in a Ninja blender and will be out for the rest of the playoffs. STEP UP MATT MCGLOIN! IT'S YOUR TIME TO SHINope. He hurt.
So… step up… Connor Cook?
For those who know Connor Cook's name, it's likely because he was pretty damn good at Michigan State last season, drafted in the 4th round by the Raiders, and here we are. First NFL start in the Wild Card round of the playoffs. The silver lining here for Raiders fans is that Cook did manage a TD pass against the Broncos last week.
And a pick.
And a fumble.
And lost. BAD.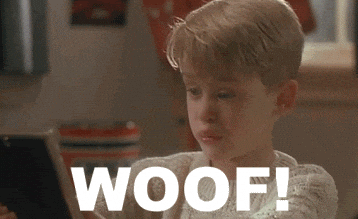 So there we go folks. Rookie QB Connor Cook won't score against the Texans defense. Craptastically inept QB Brock Osweiler won't score against the Raiders equally inept defense. The entire game will look like a Ravens 2-minute drill, which will really upset all 5 fans watching this game. Somebody has to win, but really, who is the winner here? One team goes home this week, and the other gets embarrassed the following week by New England or Kansas City. I'll take Oakland in a sleeper.
OAK-13 HOU-12
---
Detroit Lions @ Seattle Seahawks
Saturday, January 7th @ 8:15pm
Is this game better than Oakland at Houston?
Certainly.
But is it much better?
Eh. Hardly.
The Detroit Lions (9-7) finished the season with a whimper, losing 3 in a row to 3 NFC playoff teams (Giants, Cowboys & Packers), with their biggest loss to the Cowboys as they were doubled down 42-21.
42!!
Prior to that, they managed to rattle off 5 straight impressive wins against the Vikes… Jags… Vikes… Saints… Bears…
Wow. No wonder they are in the playoffs. Cupcake schedule much?
Looking at match ups that matter, the Lions are 0-5 vs playoff teams in the '16 regular season. Not a single win vs a playoff team.
AND THEY LOST TO THE BEARS!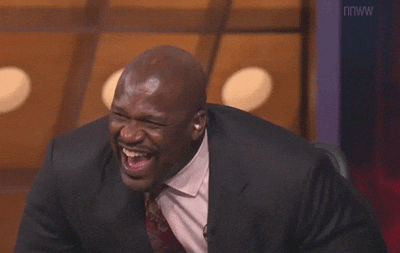 But at least Seattle (10-5-1) is amazing, right? Because 12th Man! All about those fans! Has nothing to do with the acoustics of the stadium when they built it to amplify fan sound! (in case you can't tell, 12's are a joke to me).
First and foremost, let's talk about this 6-6 tie the Seahawks had this season with the Arizona Cardinals. The 7-8-1 Cardinals. Who they also lost to earlier in the season.
At least that was the only blemish on the Seahawks record, right? It's not like they lost 3-9 against the God awful Jeff Fisher coached Rams. Or lost 5-14 against the Buccaneers. Or maybe most telling of all, getting demolished by the Packers 38-10 just a few weeks ago.
Wait! I lied! The most telling sign of the Seahawks shortcomings looking ahead to this post-season is SIGNING DEVIN HESTER TO RETURN KICKS!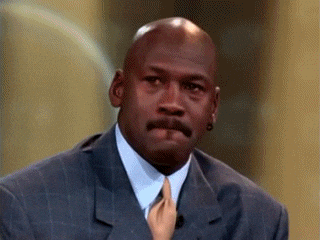 And what's honestly hilarious is their fans on Twitter expecting him to not only be amazing (LOL) but also line up at wide receiver too (LOLOLOLOLOLOL).
Can somebody pull the definition of insanity for me? Maybe tweak the Seahawks Wiki page to mention their delusions?
Ultimately, the Seahawks will win this game. Not because they're in Seattle. Not because they're good. Not because Devin Hester does something "ridiculous". But simply because the Lions are just bad. Like really not good. Like nobody can name a player on that team who isn't Matt Stafford unless it's because they nabbed Theo Riddick for a few weeks in fantasy this year. Or Haloti Ngata who is there now but doesn't stand out and kinda just fades into the defense. Or those who still can't get over the Ravens parting ways with Anquan Boldin. Oh! Or Jim Bob Cooter!! BEST. COACH. NAME. EVER.
Also for the record, I think Russell Wilson is overrated.
SEA- 24 DET-16
---
Miami Dolphins @ Pittsburgh Steelers
Sunday, January 8th @ 1:05pm
Ugh. It hurts when you see the Steelers in the playoffs.
It hurts worse when the Ravens ineptness put them there.
I was originally going to hash this up to a Pittsburgh win this week, given the Steelers 7-game winning streak to end the season and riding a hot hand, but you know what? I'm putting those Ravens blinders back on and taking the road less traveled here. MIAMI TAKES THIS GAME, KIDS.
Sure, I could talk some positive points on the Steelers, but that's likely to end up with my body in a ditch, bloodied and beaten. Instead, let's beat on them a little bit here…
Sure, the Steelers have a 7-game win streak as they enter the postseason. But they did it by beating 6 non-playoff teams, consisting of the Browns twice, and eeking by the Bills/Bengals/Ravens. We all know how the Ravens game ended, but the Bengals game was won thanks to an inept Bengals offense and the Steelers booting FG's like they were going out of style. They simply couldn't score touchdowns.
Also worth noting- Pittsburgh is 2-3 against playoff contenders in the regular season, losing to the Cowboys, Patriots and Dolphins while beating the Giants and Chiefs. But focusing on that Miami game, the Fins doubled up Pittsburgh 30-15 in that game. A game where Big Ben looked mortal throwing 2 picks to 1 touchdown, and a game where the Steelers run defense let Jay Ajayi walk all over them to the tune of 204 yards and 2 TD's.
Could it happen once again?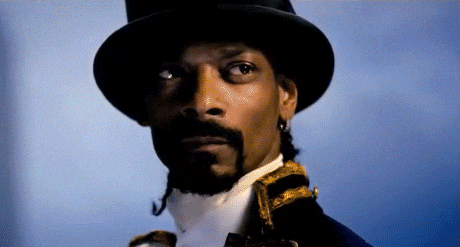 Ultimately, I understand the ramifications of Matt Moore stepping in for the injured Ryan Tannehill… the offense is better!
Don't believe me?
Matt Moore's 3 games as a starter netted 8 TD's to 3 INT's. Tannehill had 19 TD's over 13 games but also had 12 picks and 9 FUMBLES. Moore's arm is just as accurate as Tannehill, with less turnoverability (made it a word, deal with it). And what's more, the Fins relied on their run game much more in their last meeting with Pittsburgh (3 rushing TD's), while Ryan Tannehill was a non-factor (250 yards, no TD's). Those efforts could and should be duplicated.
I AM TAKING THE FINS TO UPSET THE STEELERS AT HOME. TAKE YOUR YELLOW SNOT RAGS AND SHOVE 'EM STEELERS FANS.
MIA- 27 PIT- 20
---
New York Giants @ Green Bay Packers
Sunday January 8th @ 4:40pm
THE BEST MATCH UP OF THE WILD CARD ROUND!
The Packers have rattled off 6 straight wins to end the season, but unlike the aformentioned streak of the Steelers, the Packers actually beat 3 playoff teams in their run (Texans, Seahawks, Lions), and managed to go 5-2 against playoff teams this season. One of those wins just happens to be against the same New York Giants team they'll be facing on Wild Card Weekend, a 23-16 victory back in Week 4.
But that was a different Packers team, and a different Aaron Rodgers. The Rodgers the Giants will face Sunday has once again locked into his MVP-caliber ways, and has shown he can again dominate. Having Ty Montgomery actually morphing their once anemic run game into a somewhat effective run game helps too.
But that defense…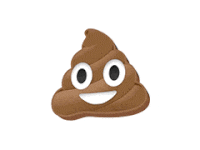 21st in PPG allowed and 31st in pass YPG going against Odell Bechkam, Jr., Sterling Sheppard, Victor Cruz and Eli Manning?
YIKES.
Of course this Giants team is nothing to sneeze at either. The G-Men had a 6-game win streak of their own (all non-playoff teams), then finished the year with a 3-2 stretch, yet never able to score more than 19 points in any of those games. For a team with the likes of OBJ/Sheppard/Cruz that's rather inexplicable.
But at least the Giants have a defense, unlike the cheeseheads across the way this Sunday. Giants rank 2nd in PPG allowed, 3rd in Rush YPG alllowed, tied for 4th with 17 interceptions on the season… but still sat 23rd in pass YPG allowed.
So two pass-happy offensive juggernauts with two anemic pass defenses… Sounds like we have ourselves a good ol' fashioned shoot out boys!
I'm giving the edge to Green Bay. Why? Because of this:
Oh, there's a playoff game next week?
And we should be taking every spare moment to prepare as we go on the road to the frozen tundra that is Lambeau?
NAH.
LET'S GO TO MIAMI AND BLOW IT OFF! ALSO, LET'S HANG OUT WITH JOHNNY MANZIEL AND JUSTIN BEIBER!
And of course, if that wasn't enough already, now reports come out that drugs were passed around like candy on this boat. I don't care if you think the guys deserved to blow off steam before the post season, ultimately they provided a major distraction for this team and that will very likely come back to haunt them as they go on the road this Sunday.
Aaron Rodgers is prepared.
This ain't his first rodeo.
Meanwhile the wideouts for the Giants have never been here before and this is how they act???
Packers throttle the Giants, the score looks closer than it really is, and this boat party fiasco blows up in the faces of the G-Men.
GB- 31 NYG- 20
---
There ya have it folks! I wouldn't take it to Vegas but at least you have some good bar talk during the games this weekend!
Or I guess good text conversational points since it's 2017 and that's how people interact these days…
I hate that I'm grouped into the millenials…
The post Wildcard Weekend appeared first on Russell Street Report | Baltimore Ravens News.
Source:
http://russellstreetreport.com/2017/01/06/street-talk/wildcard-weekend/
We encourage you to Share our Reports, Analyses, Breaking News and Videos. Simply Click your Favorite Social Media Button and Share.