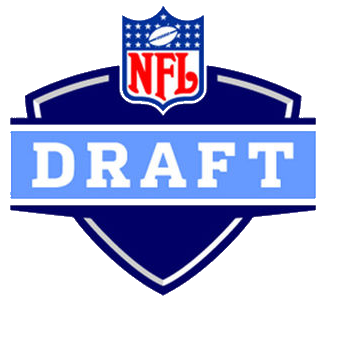 The NFL announced the compensatory picks for the upcoming NFL draft. The Jets have gained an extra 3rd round pick, 107th overall.
A total of 32 compensatory choices in the 2017 NFL Draft have been awarded to 16 teams, the NFL announced today.
Under the rules for compensatory draft selections, a team losing more or better compensatory free agents than it acquires in the previous year is eligible to receive compensatory draft picks.
The compensatory picks will be positioned within the third through seventh rounds based on the value of the compensatory free agents lost.
Compensatory free agents are determined by a formula based on salary, playing time and postseason honors. The formula was developed by the NFL Management Council. Not every free agent lost or signed by a club is covered by this formula.
The Collective Bargaining Agreement limits the number of compensatory selections to the number of clubs then in the League (32). This year, four clubs: the Los Angeles Rams (one pick), the Green Bay Packers (one pick), the Pittsburgh Steelers (two picks), and the Arizona Cardinals (three picks) qualified for compensatory selections under the net loss formula, but will not receive those picks because the final numerical values of the CFAs who were lost by those clubs ranked 33rd through 39th among the final numerical values of all compensatory selections. Each of those four clubs will receive compensatory selections for other CFAs lost whose final numerical values ranked within the top 32.
Compensatory picks may be traded this year. A rule change approved by clubs in 2015 permits compensatory draft picks to be traded beginning in 2017.
| | | |
| --- | --- | --- |
| NEW YORK JETS | Lost: | Davis, Demario; Harrison, Damon; Ivory, Chris |
| | Gained: | Forte, Matt; McLendon, Steve |
The following 2017 compensatory draft picks have been determined by the NFL Management Council for the 2017 NFL Draft, which will be held on April 27-29 in Philadelphia:
Round
Round Choice/

Overall Selection

Team
3
33-97
Miami
3
34-98
Carolina
3
35-99
Baltimore
3
36-100
Los Angeles Rams
3
37-101
Denver
3
38-102
Seattle
3
39-103
Cleveland
3
40-104
Kansas City
3
41-105
Pittsburgh
3
42-106
Seattle
3
43-107
New York Jets
4
32-138
Cincinnati
4
33-139
Cleveland
4
35-141*
Los Angeles Rams
4
36-142
Cleveland
4
37-143
San Francisco
4
38-144
Indianapolis
5
33-178
Cincinnati
5
34-179
Denver
5
35-180
Miami
5
36-181
Arizona
5
37-182
Kansas City
5
38-183
Cleveland
5
39-184
Green Bay
5
40-185
New England
5
41-186
Miami
6
33-218
Kansas City
6
34-219
Cincinnati
6
35-220
Kansas City
7
33-253
Cincinnati
7
34-254
Denver
7
35-255
Denver
You can discuss this with other NY Jets fans on the Jet Nation message board. Or visit of on Facebook.
Source:
http://www.jetnation.com/2017/02/24/new-york-jets-gain-3rd-round-comp-pick-in-2017-nfl-draft/
We encourage you to Share our Reports, Analyses, Breaking News and Videos. Simply Click your Favorite Social Media Button and Share.