We're six weeks removed from the end of the Ravens 2016 season and only two weeks post-Super Bowl, yet in that short time I think I've witnessed about… let's say 1,732 mock drafts.
Give or take one or two.
While mock drafts this early tend to be all over God's green earth, and we'll see players flux up and down post-combine (oh you run fast? We had no idea! 10 spots up!), one name I continue to hear tied to the Ravens via mock drafts, local sports personalities and fans alike?
Running back Dalvin Cook out of Florida State.
And I gotta tell you guys… I honestly, honestly don't get it.
This is not to say Dalvin Cook doesn't have that 'game changer' potential that Ravens fans clamor for, but there are myriad reasons why this makes no sense for the Baltimore Ravens.
Our running game is actually not too shabby!
Um… hey guys… we kinda have two good running backs right now!
Terrence West ran for 773 yards on a 4.0 ypc clip with five touchdowns, while rookie Kenneth Dixon, on a limited capacity after missing the first handful of games to injury, ran for 382 yards (4.3 ypc) and two touchdowns. The tandem added two more scores in the passing game, combining for 398 receiving yards as well.
Considering the lack of carries last season for the backs? Not too shabby!
Running Back does not equal Run Game.
Riddle me this- if you lose RT Rick Wagner in free agency and cut C Jeremy Zuttah, leaving you down a couple bodies on the O-Line, how confident are you that Dalvin Cook will still run rampant and bust open big carries?
Sure, the Ravens could move Alex Lewis from Left Guard to Right Tackle, then draft a a Left Guard and/or Center to fill the voids. Free agency is always an option as well, of course, but is there a guarantee that it will translate to success? Or a guarantee that the players replacing last year's OL starters will be an improvement?
Ultimately, there's more to a solid run game in the NFL than just a running back. The Offensive Line's stability and production is a key cog in a backs production and with potential holes to fill, there's no assurance that a even a Dalvin Cook-caliber player will simply step in and produce.
The increase in production is marginal, at best.
Let's just assume the voids are filled on the Ravens offensive line. The question then becomes how much of an improvement is Dalvin Cook over the West/Dixon duo?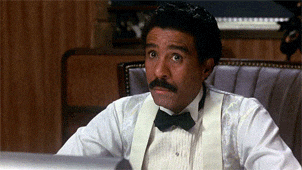 It's easy enough to look at Cook's college production last year versus the Ravens running game success, but that comparison is truly apples (college) and… I guess much bigger, better tasting apples (NFL)? Similar in nature, but the game changes drastically at the professional level, and to look at, say Dalvin Cook's 225 yard/4 TD game against Syracuse last season, and try to translate that production to the NFL level on any given week is foolish. There are no longer cupcake games against teams that can be pummeled, and the playing field levels out.
AGAIN- NOT SAYING COOK WON'T BE AN NFL-CALIBER BACK!
But fans should bring expectations for him back down to earth, as opposed to expecting similar results to college on a weekly basis. That rarely happens in the NFL, especially in the backfield.
Even if Cook is capable of improving the backfield, his production won't be on top of the 1,100 yards on the ground by West & Dixon, it will be taking away a bulk of those yards and adding to that number. Call it maybe an additional 400-500 yards and a few TD's more on the season.
Does that really change much for the Ravens during the course of a 16-game season?
Then there's the play calling…
Even if Cook were to live up to his full potential in the NFL, that potential likely won't be reached in Baltimore thanks to the current coaching regime and their play-calling shortcomings.
Despite all of the concerns with the lack of running plays last season (regardless of offensive coordinator) the Ravens opted to bring back Marty Mornihnweg, which inevitably means we should temper our expectations for the run game next season once again.
While hoping for the best, but assuming the worst, why would the Ravens focus on another running back early in the draft when he'll likely be relegated to part-time duty on a team that refuses to run once they surrender a lead, and in some cases, never beyond halftime?
Speaking of Coaches…
I think one of the best cases for Cook is what his potential would be long-term, as opposed to immediately. West is a restricted free agent this season, and if the Ravens opt to not sign him long term after this season, they're left with Dixon and a bunch of scrubs.
That being said, the coaches, from John Harbaugh on down, are more or less also restricted free-agents on one-year "prove it" deals themselves. So why would they be planning for the future of the franchise with their coveted 1st-round pick, as opposed to addressing immediate needs now to help the team return to the promise land (playoffs) and secure their jobs beyond 2017?
Other Needs Far Outweigh Depth Needs
Is drafting Cook worth wasting your top pick on a position of depth, when you have immediate needs in the O-Line, Wide Receivers, Secondary, and Linebacker groups?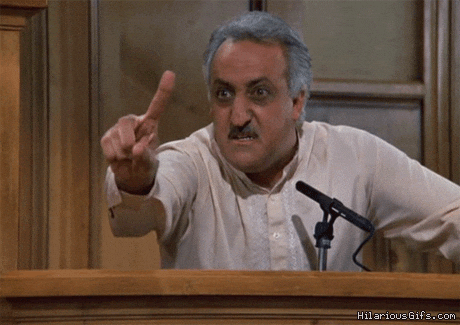 Odds are in the Ravens favor that somebody will fall to them in a position of need. With 15 picks ahead of them, three are likely to go QB, leaving 12 slots available. About six more players are guaranteed to go in the top-10 picks, while another two or so will be surprise picks (guys projected later in the round jumping up). I'm looking at four picks in limbo right now, and the Ravens are likely to land a coveted player they not only want, but NEED. To go with a depth position right off the bat and leave your team exposed elsewhere seems foolish, at best.
Who is the odd man out?
Assuming you bring in Cook, who are you cutting? Obviously everybody not named Terrance West & Kenneth Dixon are gone at that point, but of the two remaining bodies, somebody will have their production slashed drastically.
West, who had over 1,000 all purpose yards and six touchdowns last season, is experiencing a bit of a career resurgence, and while he is a restricted free agent, the Ravens would be foolish to let him walk. Even if the Ravens slapped a mid-round tag on him this offseason, they still would struggle moving him, as running backs in a pass-happy league have become more of a commodity than a necessity. Why not keep a productive West on the roster for another season to prove himself, then potentially ink him to a long term deal for a reasonable cost? If he balks and walks, then you address it in 2018 via free agency or draft. No harm, no foul.
Then there's 2nd year potential stud Dixon, who is just starting to show his value for the team, but it seems fans are bent that the 4th-round pick (repeat 4TH-ROUND PICK) did not step in and instantly churn out 1,500 yards and 10 TD's this season.
Patience young padawan. Players need time to develop (see Perriman, Breshad- HE HAS ONLY PLAYED ONE SEASON AND Y'ALL GAVE UP ON HIM ALREADY!).
---
Ultimately, the case for Cook is overblown here in Baltimore.
Do I believe he's a legitimate running back?
Eh… Sure.
Except… Running backs are a complete toss up in the early rounds of the draft, regardless of how highly touted they are coming out of college. For every Adrian Peterson and Zeke Elliott, there's always going to be an Eddie Lacy, Mark Ingram, Reggie Bush, Melvin Gordon, Monte Ball… should I keep going?
Regardless of the apparent talent that Dalvin Cook possesses, there are simply too many reasons for the Ravens to go in a different direction in the first round of the draft this year.
Should the Ravens consider drafting a RB at 16?
The post The Curious Case for Dalvin Cook appeared first on Russell Street Report | Baltimore Ravens News.
Source:
http://russellstreetreport.com/2017/02/17/street-talk/the-curious-case-for-dalvin-cook/
We encourage you to Share our Reports, Analyses, Breaking News and Videos. Simply Click your Favorite Social Media Button and Share.