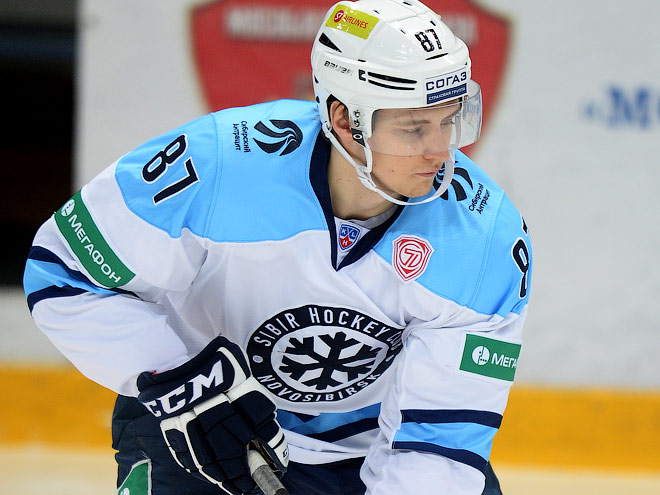 Now that the trade deadline is over, we have hit this hit this purgatory period otherwise known as March. While the Blackhawks seem to be playing every other day, minus this current 4 day mini bye week, there are certainly going to be more
manufactured
stories coming your way. Websites need clicks, right?
That said, there have been a few non-tabloid variety based subjects on the table and I'd like to address one of them:
I would normally start this off with
"Maxim Shalunov will disappoint you all"
, and that will be coming once he is formally signed, but I'd like to offer some insight on the Russian Maximus. Scott Powers from The Athletic Chicago has been hot on this take for a few months. Yesterday he reported that Shalunov would not be able to get out of his KHL deal, which meant he isn't defecting to the NHL just yet. I'm not even getting into the wackiness of his agent, either.
Anyhow, first of all, Max Shalunov was not just going to waltz into the Blackhawks lineup and suddenly become Artemi Panarin 2.0. Bottom line. Shalunov is just not that kind of player, and honestly, who really is? How many times can you honestly say that Joel Quenneville has taken a brand new unfamiliar player, who has never played with the current Blackhawks players, given them a fair shake and regularly thrown them in the lineup? Especially late in the season. Rarely, at most. Shalunov would come over, play a couple of games, and then Quenneville would throw him on the bottom 6 healthy scratch carousel. He is not going to take time from any of the top 8-9 players. Without much effort whatsoever, he has already dropped to the Tomas Jurco level of the depth chart, and because he is a right wing, you already have Patrick Kane, Marian Hossa and Richard Panik ahead of him. I have seen him take draws, but even if he could play center with regularity, who is he pushing down the depth chart, there? The Blackhawks are pretty stacked with centers.
Also, often overlooked but needing to be addressed, as well, is that Shalunov already spent an entire season playing in North America in 2013-14, and he could not even keep up at the AHL level (0 points in 20 AHL games). Shalunov was then sent to the Toledo Walleye, who were the ECHL affiliate of the Blackhawks at the time. There, he was too talented for the ECHL, and put up 34 points in 43 games, but bolted to the KHL that summer. Now, he was only 21, dealing with ice size adjustments as well as culture changes. I'll give him that much.
This may seem like I'm trashing Max Shalunov, but I assure you, I'm not. He is now 24, and a big wing at 6'3″ 212 lbs. It is no secret that he can quite clearly score, based on his KHL numbers. Watching him play reminds me of a
"less hitty"
Richard Panik. If the Blackhawks can get Panik type production (35-40 points) out of Shalunov, he is a wonderful and affordable weapon to have at your disposal. As with most players, I just want fans to have realistic expectations of what they are getting. Players like Artemi Panarin aren't the rule, they are the rare exception to the rule. Best case scenario, Stan Bowman is able to work something out this summer to get him into camp in September. Here are some recent highlights of his play in the KHL to give you more of an idea of what this kid has to offer:
Source:
http://puckinhostile.blogspot.com/2017/03/comrade-circus-maximus-and-russian.html
We encourage you to Share our Reports, Analyses, Breaking News and Videos. Simply Click your Favorite Social Media Button and Share.