"Rob Refsnyder will not be with the Yankee organization next year. That's my prediction and I hate making predictions."
(June 20, 2016 – Source: Rich Schultz/Getty Images North America)
That sentence was written in that piece and posted in September 2015. While my prediction was wrong, the sentiment is pretty accurate. It's not that the Yankees don't like Rob Refsnyder, it's that he doesn't fit. And you know what? Sometimes that happens in baseball, and it sucks, but let's face it… if Ref doesn't have a spot to play, it's most logical to find a guy who's "Bigs ready", a team that will play him, and get something in return that we may actually need.
(June 10, 2016 – Source: Jim McIsaac/Getty Images North America)
I didn't want to post this story until I made a few calls to find out some stuff. All I was able to tell you now is that the Yankees are shopping him, and the New York Post has that story and it's 100% write. King's never wrong:
"According to a person with knowledge of the situation, the Yankees have let clubs know they are willing to listen to trade offers for infielder/outfielder Rob Refsnyder.
Refsnyder, who turns 26 this month, has started games at first base (21), second base (17), right field (14) and left field (four) in the past two years for the Yankees."
I totally dig this Refsnyder dude. I want him in pinstripes, but it makes sense to see what we can get for the guy. He's been jerked around a lot, between the minors and the majors and I'm sure it's not only frustrating for him, but for the Yankees as well, who just don't know what the do with the guy.
When and if something happens, we will let you know. For now… know we have the finger on the pulse here at BYB and will bring it to you when and if news breaks.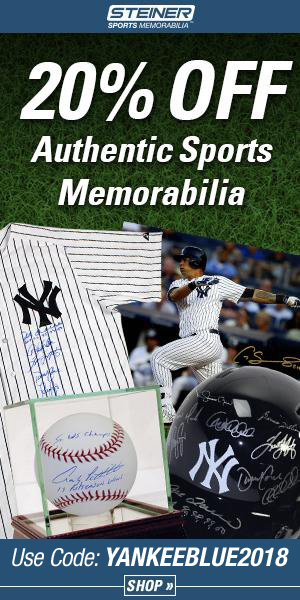 Source:
http://bleedingyankeeblue.blogspot.com/2017/03/the-shopping-refsnyder-story.html
We encourage you to Share our Reports, Analyses, Breaking News and Videos. Simply Click your Favorite Social Media Button and Share.