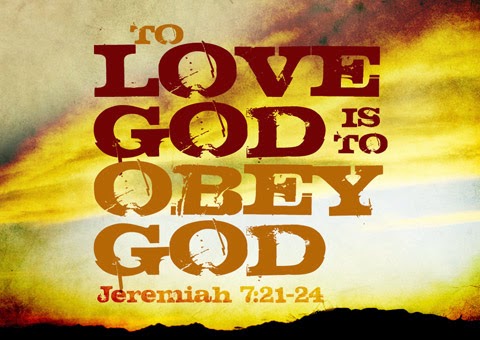 How do you
express
your love
of God?
by Henry Makow Ph.D.
This is a question I am asking myself. It's comforting to think God loves me, but do I love Him?
Well, I do … but not wholeheartedly. To love is to worship, and to worship is to obey.
I do not completely obey God. My love is half-hearted.
Lucifer was a rebel against God. The Illuminati are Luciferians. They want to turn God's Order upside down. But in some ways, I am a little Luciferian myself. Most of us are. We have all been inducted into their cult. A part of us cringes at questions like, "Do you love God?"
We have been reformulated to be selfish and seek money and sex before all.
I rail against the Illuminati but I forget how the satanic agenda works on a personal level. They are after our souls. We feel helpless fighting them in the political arena. They have all the power.
But they are just as helpless fighting us in the personal sphere where we have the power.
They suffer a defeat when we eschew the pursuit of money and sex and power. The sad part is that the majority of us don't use this power.
Have you noticed that nine of the Ten Commandments are proscriptions?
They tell us what we shalt NOT do.
Surely this is an important clue. We worship God by disciplining and controlling our lower nature.
The only affirmative Commandment is to "honor your father and mother." The other nine are concerned with obeying, i.e. self-discipline:
You shall have no other Gods; not make idols; not take His name in vain; not work on the Sabbath; not commit murder; not commit adultery; not steal; not bear false witness (lie) and finally, not covet your neighbor's wife or possessions.
But what are the positive ways we can express our love of God. I do this by trying to be a witness of Truth. But what are some other ways? Loving our fellow man? (Jesus loved the lepers.) A parent's love for children? I welcome your suggestions.
We have been brainwashed to seek happiness through money etc. That gives us a temporary charge.
We refuse to learn that we cannot feel good permanently unless
we are good. We pursue the chimeras offered to us by society.
Source:
http://henrymakow.com/2015/08/do-you-love-god.html
We encourage you to Share our Reports, Analyses, Breaking News and Videos. Simply Click your Favorite Social Media Button and Share.