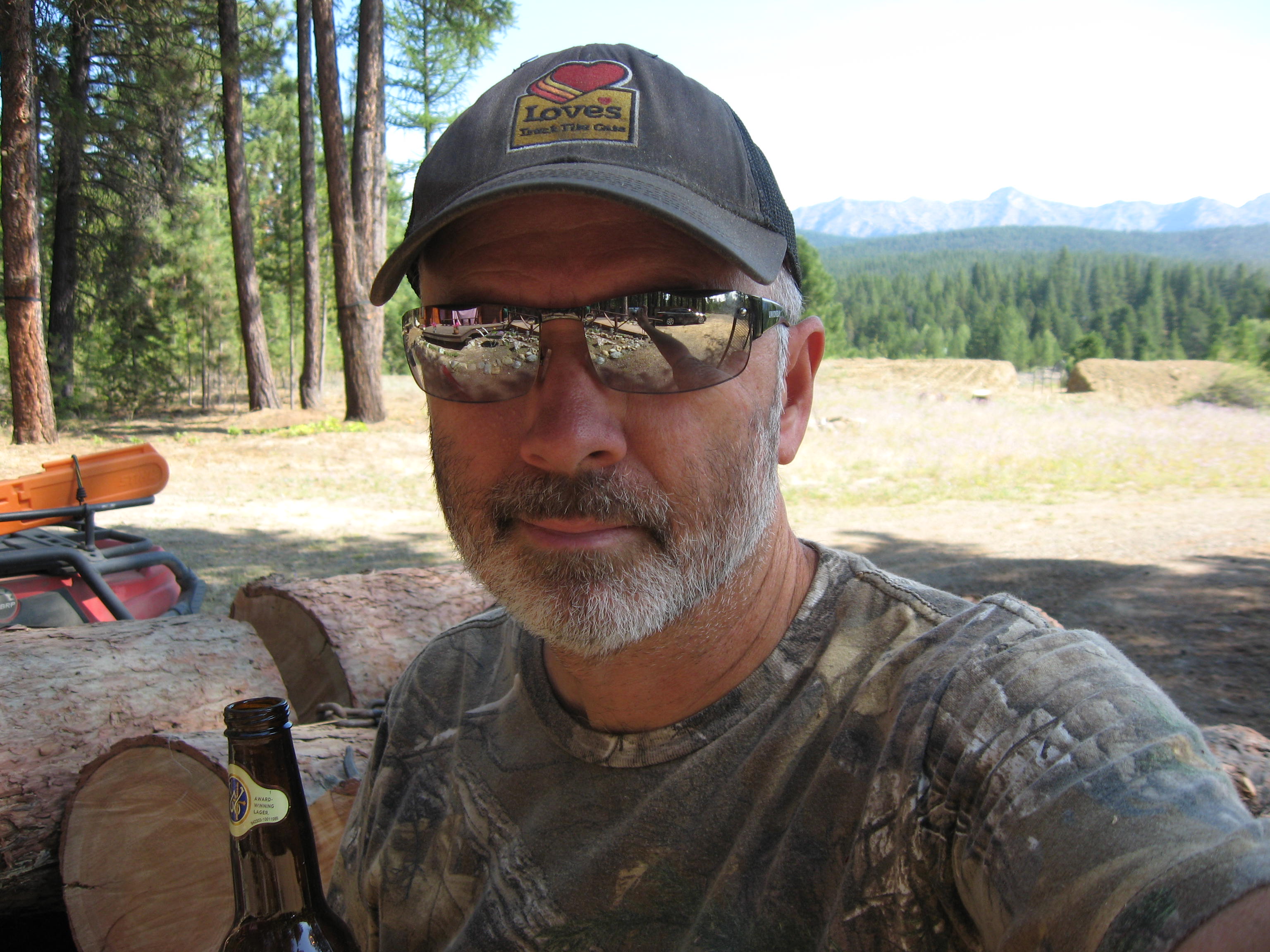 We all need wholesome activities
that make us stronger.
Ted describes the satisfaction
he gets from chopping wood.
What's your bliss?
"I desperately needed to do something to regain my sense of self."
by "Ted"
(henrymakow.com)
One year ago, I retired after nearly 26 years of working as a prison guard. My sanity was under siege. I was emotionally exhausted. I had been through two marriages and two divorces. I desperately needed to regain my sense of self.
I grew up out in the country so I felt a pull to return to the rural life.
This lead me to a small town in the mountains of Eastern Oregon where I found a small log cabin which sat on one-and-a-half acres and borders the national forest. I immediately fell in love with it.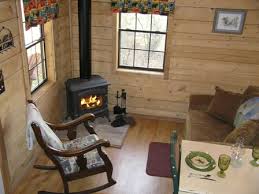 I moved in and began to prepare for winter. The main source of heat is a wood burning stove. My buddies and I cut firewood and piled it in the driveway.
I have always loved cutting firewood… been doing it since I was a boy. And there's nothing quite as cozy as wood heat. The deep radiant heat completely warm you on a cold winter's day.
CHORD WOOD DREAMS
One of my goals was to obtain at least 15 cords of wood. (One cord of wood measures 4 feet high x 4 feet wide x 8 feet long). The reason: Should I get sick or hurt and can't cut wood, I will still have plenty on hand.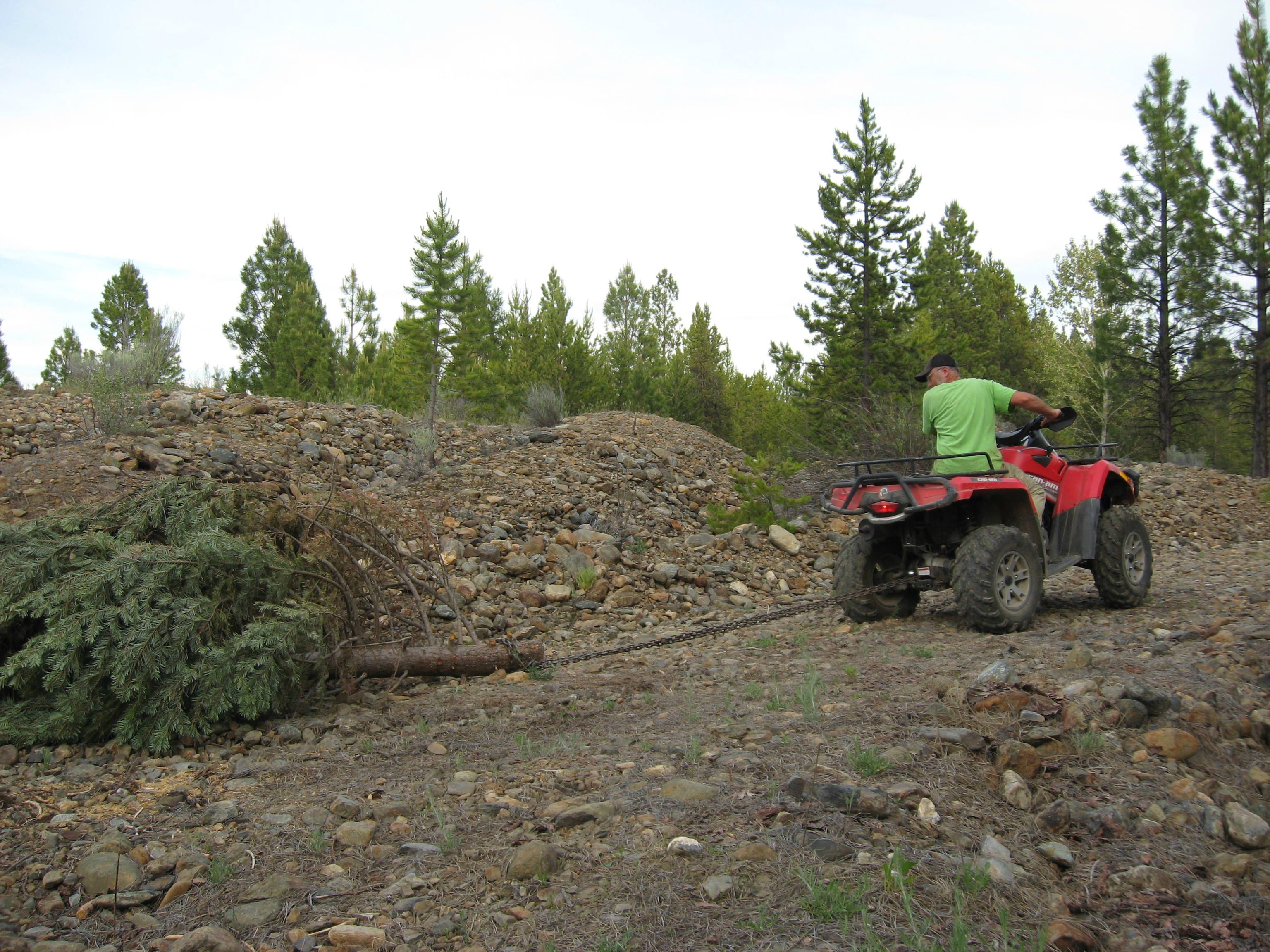 First, I cut the trees on my property that were blocking a magnificent view of the mountains. The rest I had to find in the forest. My method was to go out early, cut a dead tree, bring it home, split and stack it. I would usually have the job completed by mid afternoon. I would then go out and do it again the next day.
Cutting firewood provides a lot of personal satisfaction and fulfillment on many levels. The first is becoming stronger. Operating a chainsaw and lifting 80 pound tree stumps all day will build a lot of muscle and make you "farmer strong".
I also feel like a man because I am providing for myself with my own two hands. There's nothing quite as satisfying as producing something directly related to your survival. Canning my own food is another such activity.
My granddad and great-grandfather were loggers when they were young men. Gathering wood in the forest gives me a unique, almost spiritual, connection to my ancestral roots. I'm pretty sure that I can hear them cheering with each tree I topple over.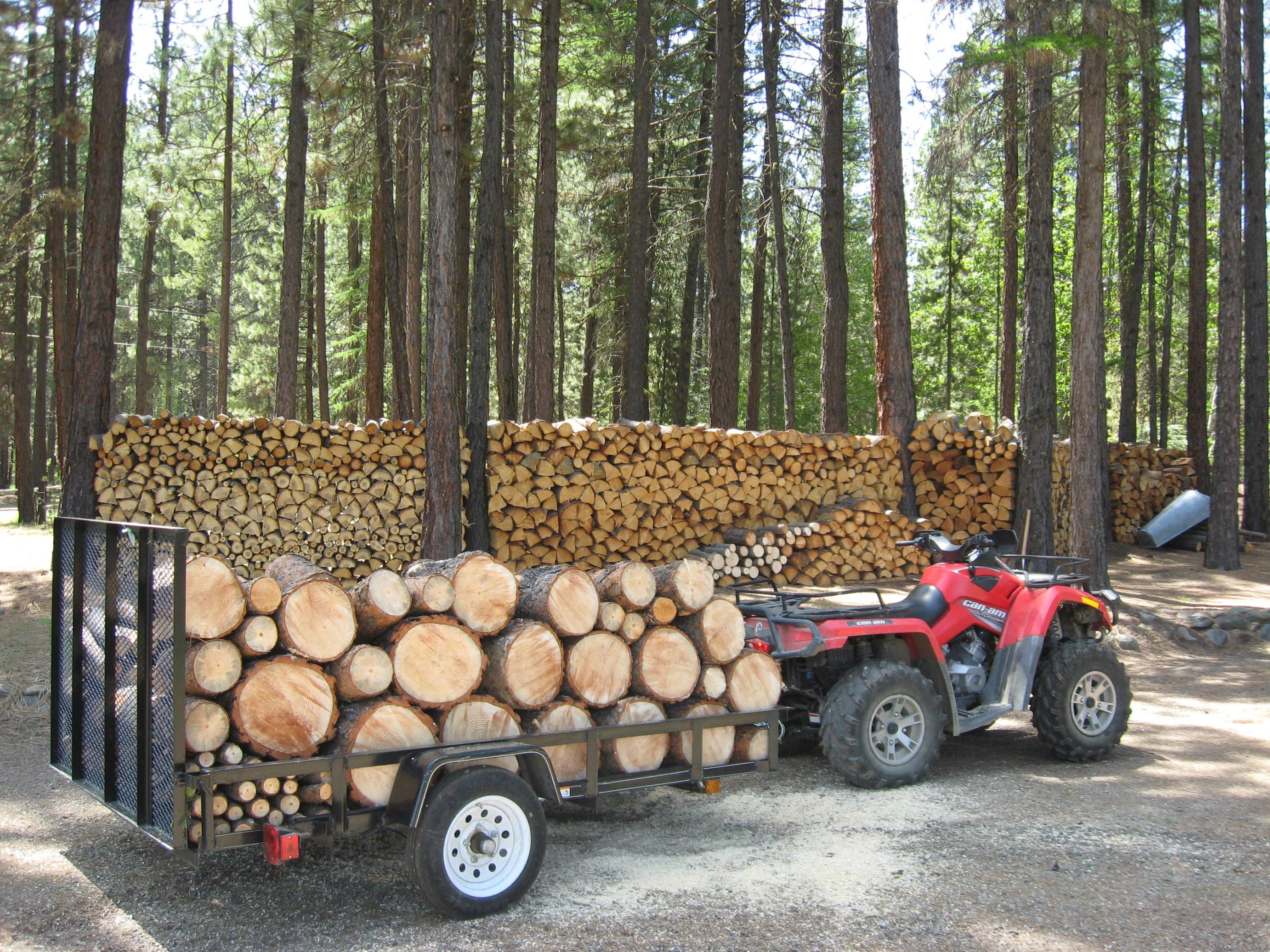 When I do simple tasks that don't require a lot of concentration, such as splitting and stacking wood, my mind wanders. I solve the world's problems and plan my next project. I think about my friends and family and wonder what they're doing. It's also great therapy as I work on my own personal struggles.
Pine trees release a substance called
a-pinene.
A-pinene is an anti-inflammatory which opens up your airway passages. Have you ever noticed that while walking in the warm air of a forest, you seem to breathe better and just feel better? That's the a-pinene. I think this is what John Denver meant when he wrote Rocky Mountain High. I experience this "high" and a wonderful sense of well-being every time I cut wood.
But the best feeling of all is the feeling of pride I have when I look at that big stack of wood. Not only does it represent my hard work, sore muscles, mashed fingers, cuts, scratches, slivers, sweat and accomplishment but it's also an amazing work of art ….if I do say so myself!
Source:
http://henrymakow.com/2015/09/chopping-wood-builds.html
We encourage you to Share our Reports, Analyses, Breaking News and Videos. Simply Click your Favorite Social Media Button and Share.