Story Views


Now:
Last Hour:
Last 24 Hours:
Total:
Judaism: Black Magic, Sorcery, Pedophilia & Genocide
Thursday, November 12, 2015 7:21
% of readers think this story is Fact. Add your two cents.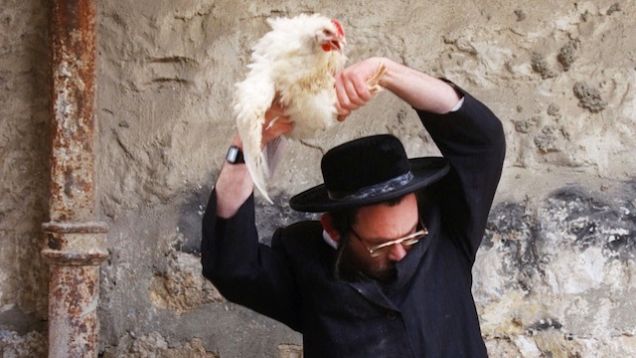 Left. The 'humane' transfer of ones sins to a chicken by swinging it overhead and
then sacrificing it in a deal with Satan.


Today, two items that confirm that Judaism is occult in nature.
(You can see its influence on the New Age movement.)


1. A description of the "Kapporot" chicken ritual which clearly is sorcery.




"Christianity, which is the historical arch enemy of Judaism is going to get a serious beating once the religious zionists are in power. The Christian Fundamentalists who send them money apparently don't understand what they're dealing with. But you know, it's really a case of "a pox on both your houses".



[Disclaimer: The vast majority of ethnic Jews consider themselves "secular" and many actually despise religious Jews. Nonetheless
the Illuminati Jewish leadership may very well subscribe to this demented megalomanic world view.]



1) Rabbinic guidelines for kosher execution of 'Kapparot' voodoo sin chicken ritual



Source:
http://henrymakow.com/2015/11/judaism-black-magic-and.html