devotion to others. But,
I didn't learn to return it
until it was too late.


(Updated from May 10, 2014)
by Henry Makow Ph.D.

When the Illuminati are making young women unfit for marriage and motherhood, I am glad to see Mother's Day enjoying a vogue. Restaurants are booked solid as families prepare to honor mothers for their sacrifice.
My biggest regret is that I never expressed my love to my mother before she died in 1983 of breast cancer, when I was 33. I think she knew I loved her but I was still too self-centered to repay her in kind. I remember with embarrassment sitting in her hospital room marking term papers during an extended visit. When people are dying, we cannot really say our goodbyes. We want to maintain the hope of recovery.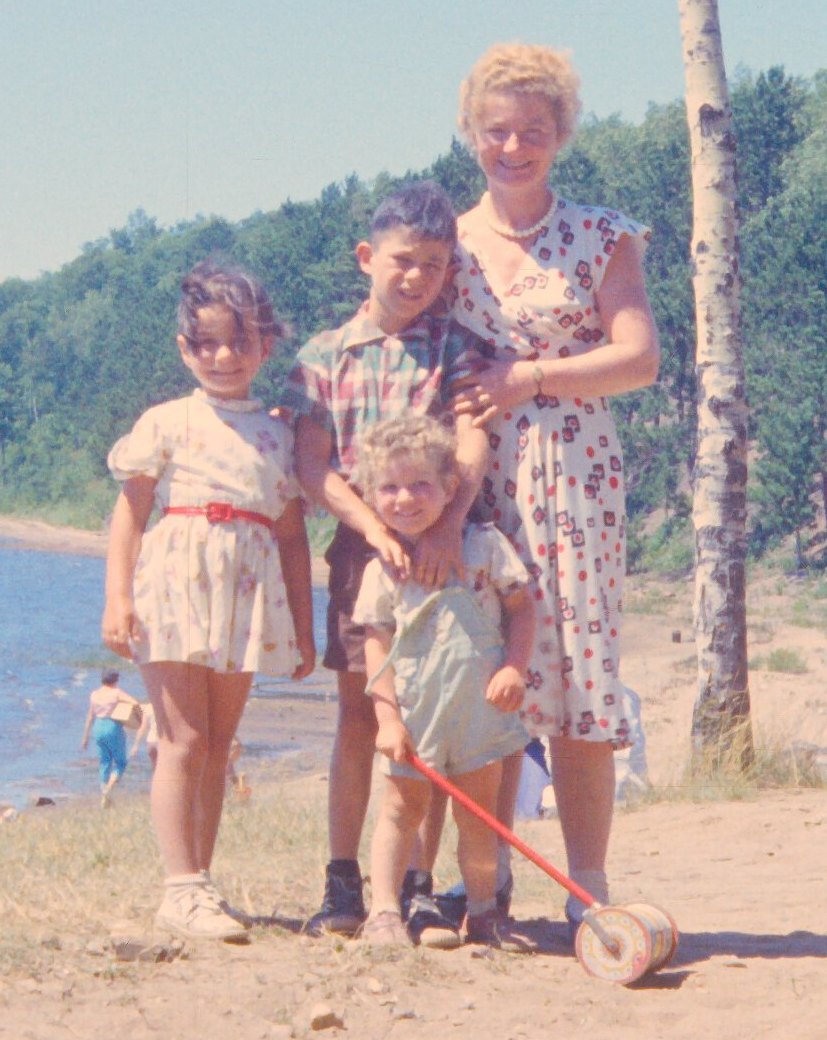 (Left. The nuclear family is the building block of a healthy society. Dad took this picture of us.)

My mother showed me how a woman brings love into the world by her selfless dedication to her husband and children. When someone totally sacrifices for you, when someone is unconditionally for you, you can't help but love them with all your heart.
I don't have to tell you mothers are the unsung heroes of society. They do the difficult, thankless work of caring for and rearing children in sickness and in health.
My mother's credo was to serve her husband first, children second, Canada third and Israel fourth. She wasn't on the list.
She never demanded anything in return and as result we took her for granted. We all exploited her.
She was so selfless that I remember noticing when she once took a choice cut of meat for herself at dinner.
Once, when I was eleven and doing a TV appearance in NYC for "Ask Henry," a producer showed us the sights in his little convertible sports car.
We got into an accident. The car door flew opened and my mother fell on to the pavement.
I screamed in panic, "Mom!"
Thankfully, she wasn't hurt. But afterward she remarked, with satisfaction, "You do love me."

Why did it take an accident to show her that?
My mother didn't finish high school and didn't read books. But she had a sophisticated stamp collection and made batiks.
Once, when I was eight-years-old, I told her about an incident that occurred at school. She told me to be strong and stand up for what is right. She said this is called "moral courage."
You don't learn this in school. God Bless Her.