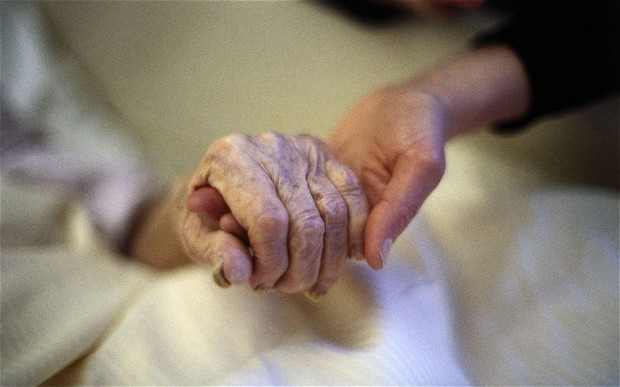 "The State has given life and the State has taken it away … blessed be the name of the State!"
The legalization of 'medical assistance in dying'
is 'New World Order' policy. As is typical, Canada
is on of the vanguard of the coming dystopia.
(Disclaimer: I favor medically assisted suicide but Oliver raises valid concerns.)
"I suppose it can't be that difficult to euthanize a population, if you have already lobotomized them. "

by Oliver Heydorn
(henrymakow.com)
As I write this, Canada is on the verge of legalizing both euthanasia and assisted suicide under the euphemism of "medical assistance in dying".
The Supreme Court struck down the ban on assisted suicide last year as "unconstitutional" in yet another example of judicial activism and interference forcing Parliament to draft a new law. In principle, Parliament could invoke the 'notwithstanding clause', but, with someone of the low intellectual and moral calibre of Prime Minister, Justin Trudeau, there is no prospect of being rescued by the executive branch.
While I think the typical arguments raised by the pro-euthanasia crowd are easy to dismiss, this development that should be of great concern.
The legalization of 'medical assistance in dying' is 'New World Order' policy. As is typical, Canada is on of the vanguard of the coming dystopia.
While advanced in the name of such 'feel-good' concepts as 'freedom', 'privacy', 'compassion', or other words that might cause the unthinking to salivate, legalized euthanasia is an egregious breach with the tradition of civilization and, like all such violations, is never as innocent as it is made out to be. Long-term political agendas are being served, namely the further centralization of power in the hands of a national and international oligarchy.
According to the proposed law, voluntary euthanasia will be made legal for competent patients who 1) 'clearly consent to the termination of life' and 2) 'have a grievous and irremediable medical condition that is intolerable to the individual in the circumstances of his or her condition'.
Incidentally, as I understand it, the "deadline" – no pun intend – that the Supreme Court has set for legalization (with or without a law) is this Monday, the sixth day, of the sixth month, of a year ending in six … surely this is not an accident.
WHO IS "KILLABLE"?
The state has now arrogated to itself the right to divide the population into two categories: those who are 'killable' and those who are not 'killable' (because they are deemed 'worthy of life'), and it has also assumed the right to determine whether or not its criteria are met in any particular case. The State, or, more precisely, the representatives of the State (i.e., legal officials, doctors, etc.), will now become the arbiters of life and death.
Since innocent post-partum human life will no longer be something of unconditional value in the eyes of the law, as something sacrosanct that is beyond the jurisdiction of the law, the parameters of "who ought to live" and "who ought to die" can, of course be changed as circumstances or political agendas change.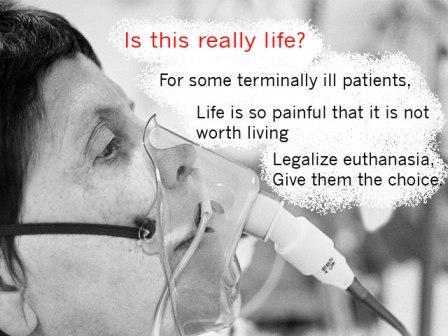 Before, not even the State could legally sanction or effect the death of an innocent human person after birth. Now, the State has the power not only to do both, but to change at will the conditions under which people might be killed or otherwise 'suicided'.
In brief, legalized euthanasia sets a terrible precedent. What we are looking at here is nothing less than creeping (and creepy) Totalitarianism: "First they came for the so-called incurables, and I was not an incurable, so I did not speak out …"
In the meantime, the bulk of the Canadian public sleep on, like the anaesthetized automatons that our oligarchic elites think they are. I suppose it can't be that difficult to euthanize a population, if you have already lobotomized them.
Be that as it may, I do find it incredible that people, when not indifferent to these types of ethical and legal questions, can be so easily brainwashed into acting as cheerleaders for NWO policies whose sole purpose is to disenfranchise them. They cheerfully consent to what can only be described as a metaphysical rape provided that it is sold to them in the name of "progress", "dignity", "freedom", and "equality", etc.
Perhaps they deserve what is coming to them after all.
—-

M. Oliver Heydorn, left, graduated summa cum laude with a Ph.D. in philosophy from the International Academy of Philosophy at the Pontifical Catholic University of Chile. The IAP is dedicated to the study and promotion of realist phenomenology and other closely related schools of continental thought. For ten years, Dr. Heydorn taught philosophy to undergraduates at three different institutions in three different countries. His articles have appeared in both scholarly and more popular media. He is the author of Social Credit Economics, The Economics of Social Credit and Catholic Social Teaching, and, more recently, Social Credit Philosophy.

Source:
http://henrymakow.com/2016/06/Is-Assisted-Suicide-Part-of-NWO-Agenda.html
We encourage you to Share our Reports, Analyses, Breaking News and Videos. Simply Click your Favorite Social Media Button and Share.