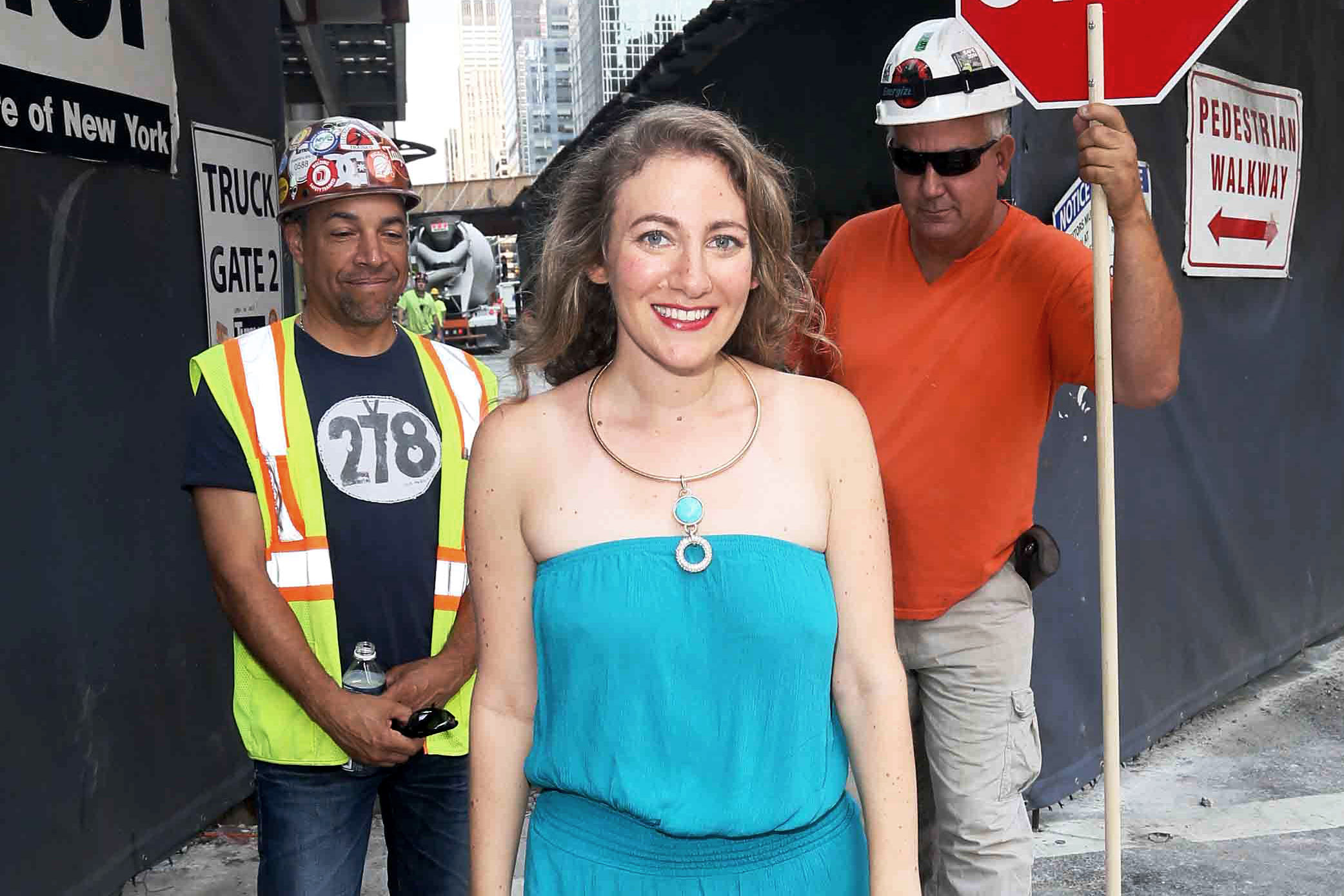 we interrupt election coverage for this attempt to make you chuckle
If men could grow up,
what would they say
to attractive women
they saw on the street?
"Women are caught in a vice," I remarked to a friend. "They are judged almost entirely on the basis of sex appeal. Nature is cruel."
He was telling me how he and a male friend had sat in a cafe rating the women that passed by.
"Aren't men pathetic?" I said. "Here we are in our sixties, and we still see women the same way we did when we were 20. We haven't grown up."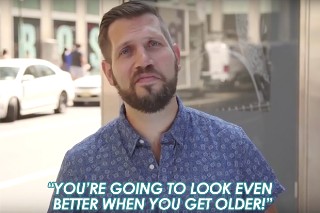 This got me thinking. What if we could grow up? What would we be saying about them?
"I can imagine having a conversation with that one"
"She'd be a great mother for my children."
"I can see her decorating our house, making it feel very comfortable and homelike."
"Yes, she is attractive but what about her character, personality and talent? Can she cook?"
If these sentiments were vocalized, they would come under the category of mature catcalls.
Catcalls range from vulgar to sweet. Women naturally find the vulgar ones extremely offensive abuse. They are sexual harassment.
But some women find nice catcalls flattering and miss the attention when they stop. Some men see them as compliments as well. They don't understand why women go to so much trouble to look attractive yet resent attention.
It's usually the women who have been tainted by feminism who are most easily offended. They have been inverted and fear any kind of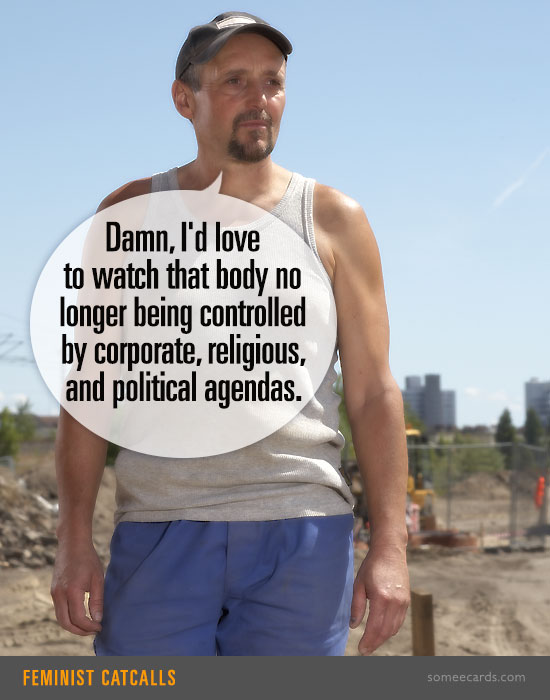 So I've devised some politically correct catcalls.
"Honey, I'd sure like to crash through the glass ceiling with you."
"If you were a pilot, I'd fly with you!"
"If you got a promotion in another city, I'd move for you and look after the kids!"
Got any comments or catcalls that fall into either of the above categories?
————–
Source:
http://henrymakow.com/2016/10/If-Catcalls-Were-Politically-Correct.html
We encourage you to Share our Reports, Analyses, Breaking News and Videos. Simply Click your Favorite Social Media Button and Share.