(Before It's News)
MANSFIELD, TEXAS –-(Ammoland.com)- Merging an aggressive design with real-world functionality, Firefield Keymod Freefloat Rails allow shooters to attach accessories via a top picatinny rail and 3 additional keymod rail sections for ultimate customization.
Firefield Keymod Freefloat Rails are available in 7" (FF34050), 12" (FF34051), and 16" (FF34052) configurations, to give shooters best-fit options for their set-ups. Constructed of skeletonized aircraft-grade 6061-T6 hard-anodized matte black aluminum, Firefield Edge Rails offer rugged reliability and lightweight carry.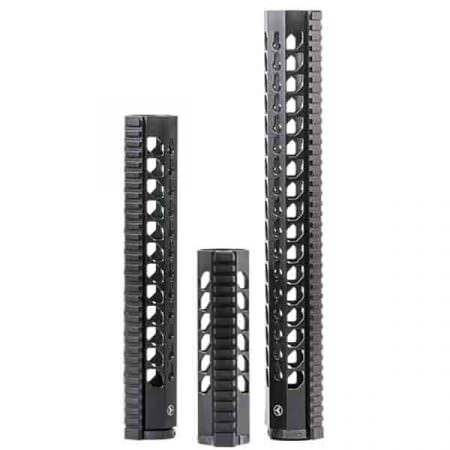 Ideal for tactical shooting, hunting, and combat simulation, Edge rails are compatible with standard-height gas blocks and suppressors, with the longest 16" rail concealing shorter barrels. If you're living life on the edge and enjoy intense, heart-pounding moments, Firefield Keymod Freefloat Edge Rails were built for you.
Visit Facebook and Twitter to learn more about Firefield products.
About Firefield
Firefield offers force multipliers and accessories for mission-critical operations and extreme shooting sports involving rifles, shotguns and pistols. Designed for next generation shooters, boot-on-the-ground operators and serious gun enthusiasts, Firefield provides products for hard-charging, action-oriented situations. Firefield—Victory Justifies Everything! For more information about Firefield products, visit www.fire-field.com. For media requests related to Firefield, please email [email protected]
This post Firefield Keymod Freefloat Edge Rails: Take Your Shooting to the Edge! appeared first on AmmoLand.com Shooting Sports News .
Source:
http://www.ammoland.com/2016/11/firefield-keymod-freefloat-edge-rails-take-shooting-edge/