Tom Miranda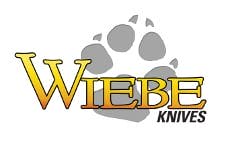 Wiebe Knives
LENNOX, S.D. -(Ammoland.com)- Wiebe Knives, makers of intuitive and reliable knives and skinning tools for diehard hunters and trappers, has expanded its partnership with lifetime trapper and legendary Adventure Bowhunter and TV personality Tom Miranda with the introduction of the Tom Miranda Series Vixen Folding Knife.
"A reliable, sharp knife is irreplaceable afield—and I can attest to the quality and craftsmanship that goes into each Wiebe scalpel knife," said Miranda. "The replaceable blades ensure that your knife will always be wicked-sharp when you need it. In fact, I'm so confident that this knife will exceed your expectations, that I've put my name on it."
Designed by the expert craftsmen of Wiebe Knives and used exclusively in the field by Tom Miranda, the Wiebe Vixen is designed under one simple premise: Don't fight the knife.
The Vixen features a folding, replaceable-blade design sporting a surgical-grade scalpel for a long-lasting and consistent edge to work with.
When the blade does become dull, simply dispose of the old blade and insert a new, wicked-sharp blade.
No more wasted time sharpening afield, and no more messy precision work due to a dull blade.
Wiebe's replacement blades are designed to withstand the toughest field work by the most serious hunters, as well as the lightest precision work done by the most detail-oriented fur skinners.
When open, the Miranda Series Vixen measures 7.5 inches and sports a featherweight, ergonomic handle for comfortable use on long jobs, and the folding design makes the Vixen the perfect take-anywhere companion.
The knife comes with 24 wicked-sharp replacement blades, and features Miranda's signature engraved in the handle and printed on the nylon sheath.
MSRP for the Wiebe Miranda Series Vixen replaceable-blade folding knife: $44.95
For more product information regarding Wiebe Knives, visit the new website.
About Wiebe Knives:
Born under the demands of hardcore trappers, every product in the Wiebe Knives family features affordable durability designed to withstand the rigorous demands of sportsmen. From skinning gambrels to fleshing tools, and from replaceable-blade knives to sharpening steels, every Wiebe product boasts trend-setting value.
This post Wiebe Knives Partners With Legendary Hunter And Trapper Tom Miranda appeared first on AmmoLand.com Shooting Sports News .
Source:
http://www.ammoland.com/2016/11/wiebe-knives-partners-with-legendary-hunter-and-trapper-tom-miranda/
We encourage you to Share our Reports, Analyses, Breaking News and Videos. Simply Click your Favorite Social Media Button and Share.