(Before It's News)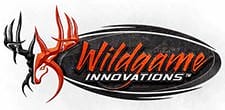 DALLAS, Texas -(Ammoland.com)- Advancements in the science of deer attraction are both rapid and remarkable.
Depending on specific objectives and applicable state laws, today's hunters and game managers can choose from a mind-swirling array of products to attract and hold deer.
The trusted Wildgame Innovations brand is at the forefront of research and development, and offers a complete line of technologically advanced, highly effective attractants that meet hunters' specific needs.
Hunters and wildlife managers wanting to attract deer to camera locations and supplemental nutrition sites outside of the established deer-hunting seasons are given a lot of leeway by most individual states.
But many states consider a lot of deer attraction products illegal once hunting begins.
Wildgame Innovations has developed two new incredibly effective vapor attractants that are legal for use while hunting in most states that prohibit baiting, because they can't be consumed and contain no nutritional value.
Hunt over a pile of sweet corn or a pile of apples – without the sweet corn or apples – with Wildgame Innovations' new Sweet Corn CRUSH Infused and Apple CRUSH Infused vapor attractants.
Developed in partnership with elite whitetail hunters, Lee and Tiffany Lakosky, Wildgame Innovations' CRUSH Infused vapor attractants' ultra-concentrated scents contain no nutritional value, drawing deer to your hunting location or camera sites from long distances with an ultra potent airborne vapor trail created by patent-pending dual-action scent-dispersion technology.
Powered by Wildgame Innovations' proprietary Airborne Technology, CRUSH Infused vapor attractants employ advanced mixing processes that result in more super-potent scent molecules suspended in vapor form than competing products by other manufacturers – up to 600 percent more.

The bottom line? CRUSH Infused's Airborne Technology allows for more powerful scent to be carried farther than ever before.
Deer can't ignore the ultra-concentrated Sweet Corn CRUSH or Apple CRUSH infused scent, and will follow the vapor trail right to its source. The dual action delivery system affords multiple deployment options – either hung with the included wick exposed, or with the wick removed and the product placed on the ground.
CRUSH Infused vapor attractants last approximately 14 days when hung with the wick exposed, or approximately eight hours when placed on the ground.
WILDGAME INNOVATIONS INFUSED DUAL ACTION VAPOR ATTRACTANTS:
Sweet Corn Crush Infused: Mfg. Item # FG-00439 / UPC 8-50695-00439-1
Apple Crush Infused: Mfg. Item # FG-00440 / UPC 8-50695-00440-7
Irresistible dual-action long-range attractant powered by Airborne Technology
Patent pending delivery system disperses ultra-potent airborne vapor scent trail
Lasts up to 14 days in wicking application
Lasts up to 8 hours in ground applications
Legal for use while hunting in most states
5 oz. (295.74 ml) super concentrated scent
Made in the USA
MSRP: $9.99
Hunters need to be aware of how certain deer attractants can and can't be lawfully used in the states where they hunt, so always consult your state's game laws.
Wildgame Innovations' new Sweet Corn CRUSH Infused and Apple CRUSH Infused Dual Action Vapor Attractants contain no food or nutritional content and are legal for use while hunting in most states… and lethal wherever they're deployed.
About Wildgame Innovations:
WGI Innovations, Ltd. is the distinct leader in the game-scouting camera, feeder and outdoor electronics market. Wildgame Innovations strives to provide big game hunters and game management professionals with the latest and greatest in outdoor innovation. Our lines of feeds, seeds, and attractants are specially formulated to keep your herd healthy, active and growing year after year.
For more information, please visit their website.
This post Lethal and Legal Attraction from Wildgame Innovations appeared first on AmmoLand.com Shooting Sports News .
Source:
http://www.ammoland.com/2017/01/lethal-legal-attraction-wildgame-innovations/