By John Farnam
6.5MM CREEDMOOR Ammunition : https://goo.gl/H74Aud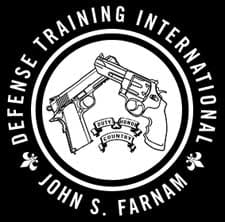 Defense Training International, Inc
Ft Collins, CO –-(Ammoland.com)- 6.5 Creedmoor, the new 300WM?
Friends tell me that the 6.5 Creedmoor's superiority as a serious, long-range cartridge is becoming generally accepted by the military sniper community.
The cartridge is very usable out to 1400m and is not nearly affected by wind as are thirty-caliber bullets.
6.5 Creedmoor Ammo
Currently, you can buy a box of twenty 6.5 Creedmoor cartridges for $25.00, and most major manufacturers are making their own version. It comes out to $1.25/round
It's a long, skinny 140gr bullet at just under 3k f/s.
On a bolt-gun from Accuracy International, and other important manufacturers, most serious users are selecting a 5x to 25x scope from S&B or Vortex. The whole package, w/bipod, will run around 9k.
The foregoing represents sniping's current trend.
Stay tuned!
Accuracy International Rifle in 6.5 Creedmoor
/John
About John Farnam & Defense Training International, Inc
As a defensive weapons and tactics instructor John Farnam will urge you, based on your own beliefs, to make up your mind in advance as to what you would do when faced with an imminent and unlawful lethal threat. You should, of course, also decide what preparations you should make in advance, if any. Defense Training International wants to make sure that their students fully understand the physical, legal, psychological, and societal consequences of their actions or inactions.
It is our duty to make you aware of certain unpleasant physical realities intrinsic to the Planet Earth. Mr Farnam is happy to be your counselor and advisor. Visit: www.defense-training.com
This post 6.5 Creedmoor, The New 300WM? appeared first on AmmoLand.com Shooting Sports News .
Source:
http://www.ammoland.com/2017/03/6-5-creedmoor-new-300wm/
We encourage you to Share our Reports, Analyses, Breaking News and Videos. Simply Click your Favorite Social Media Button and Share.