Mike Searson reviews a 100% made in the USA Century Arms C39 Zukov AK Rifle w/ Magpul Furniture. Keep reading to find out how you can win this rifle, ammo and optic.

Century Arms C39 Zukov AK Rifle w/ Magpul Furniture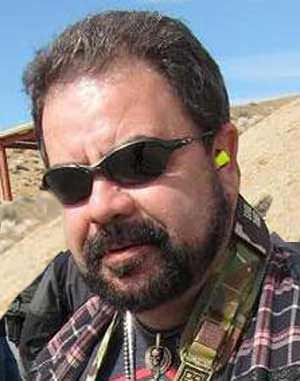 Mike Searson
USA – -(Ammoland.com)- Century International Arms is one of the "go-to" companies when it comes to selecting an AK-47 type rifle.
Their C39 line is 100% made in America and their Century Arms C39 Zukov AK Rifle is decked out in Magpul furniture making for a very impressive looking AK.
We were less than pleased with the cast bolt found on their RAS-47 rifle last time out and were hoping this one would not have that shortcoming. Popping off the receiver cover and removing the bolt, we noticed that this one was machined and had an additional heat treat applied to the tail end.
AK-47 rifle types used to be cheap. We remember passing up Norincos and Polytechs at the sub-$300 price tag back in the late 1980s. Instead, we should have bought 10 at that price!
However, those were Chicom rifles made by slave labor and questionable materials, now American shooters can lay hands on US made clones such as this one from Century. Built by Americans for Americans, too.
Century Arms C39 Zukov AK Rifle – The Good
A milled receiver is our personal favorite when it comes to an AK type rifles and that's what you get on the CA C39 Zhukov. we know the stamped sheet metal crowd will go nuts on that one, but we will take milled every day of the week and twice on Sundays. Especially when that receiver is machined from a solid 11 lb. block of 4140 ordnance quality steel.
Our initial impression was that this rifle is a solid build build. Fit and finish makes this AK stand out from many others we have seen of late and the Magpul pistol grip lets you get a solid hold on the rifle. The MagPul side folding stock works extremely well and locks up tightly as it should with no wobble at all.
Century Arms C39 Zukov AK Rifle with Magpul Folding Stock
Century Arms C39 Zukov AK Rifle Muzzle Brake
The Century Arms C39 Zukov AK Rifle barrel is chrome moly 4150 nitride treated with a 1:10 twist, and the muzzle is concentrically threaded at 14×1 LH metric which would let the shooter install a suppressor such as a Dead Air Wolverine AK Silencer. However the Century Arms proprietary Chevron Muzzle Brake works well in it's own right for taming recoil.
Century Arms C39 Zukov AK Rifle with Vortex Optics SPARC II Red Dot Sight
Century Arms C39 Zukov AK Rifle Optic Mounting Block / Rail
Vortex Optics SPARC II Red Dot Sight
Scope mounting on an AK is usually a pain, but Century has a good handle on the side mount which is a huge improvement over the Com Bloc type side rail mounts.
The top of the mount features a single nub compatible with a number of red dot sights. The design allows a perfect "return to zero" should you wish to remove it and you can disassemble the rifle without having to remove the scope or mount.
We chose a Vortex Optics SPARC II Red Dot Sight to run on the C39 and kept the low mount option which works better on AKs for us. Vortex includes a taller mount if you want to run this optic on an AR.
The Vortex SPARC II is a light weight heavy duty red dot sight designed for use on a variety of tactical rifles.
---
Like What Your See?
AmmoLand News and Century Arms are giving away this very same AK Rifle away to One Lucky AmmoLand News subscriber!
Follow this link click the image to enter: Century Arms Zukov AK Rifle & Vortex Optic Giveaway.
Century Arms Zukov AK Rifle Giveaway
---
As a primary optic it will work on any rifle rated up to the power level of a 375 H&H Magnum and is well suited for some of the lighter carbines or even PDW (Personal Defense Weapons) used by military and law enforcement personnel. This sight is ideal for a shooter who wants to keep his rifle in a compact package.
Checking the rifle's bolt revealed one that was machined with an extra heat treatment performed at the tail end of the bolt. We see this as a very positive improvement. In another move, Century removed the lower tang for the rifle, meaning if you get tired of the Zhukov folding stock, you can add any stock for a stamped receiver in its place.
The rifle also features a bolt hold open positioned on the safety and a larger magazine release, nice.
Century Arms C39 Zukov AK Rifle – The Bad
It's an AK, which means I am not going to get the tight groups that my ARs and Bolt Guns give me. We initially hit the range with a few boxes of steel cased Wolf ammunition and shot the typical 3 to 4″ groups at 200 yards. However, on our second outing with the Vortex SPARC II and a few boxes of Fusion ammunition, we achieved much better results and brought that down to just a hair over 2″.
The only other drawback, if you could call it that, is the lack of a bayonet lug. Yes, we get that it is not needed, we have no plans to storm an enemy beach and run out of ammo in the near future, but still like the idea of affixing a blade to our rifles. Especially the AK types!
Century Arms C39 Zukov AK Rifle with Magpul Folding Stock Full View
Century Arms C39 Zukov AK Rifle – The Reality
Some folks love the AK and some folks hate them. I tend to be somewhere in the middle, but probably liked them better when they were more affordable and sported wood furniture as they were the "Weapon of my enemy" back in the bad old days. However, Century has really built an AK for the 21st Century with the Century Arms C39 Zukov model.
US made AK's were pretty much hit and miss for a long time, but it seems that Century has addressed all of the shortcomings found in the US clones. This attention to detail with input from real shooters has helped them build a really classed up rifle.
More than a range toy, this could become a serious rifle for hog hunting or self-defense in a civil unrest situation. Ten years ago we might have shouted heresy at the thought of an AK with black plastic furniture and a red dot sight. Now we think (at least in this case) that it is a damn good idea.
Century Arms C39 Zukov AK Rifle with Vortex Optic and Magpul Folding Stock
Century Arms C39 Zukov AK Rifle and MagazineCentury Arms C39 Zukov AK Rifle w/ Magpul Furniture
Caliber: 7.62 X 39
Barrel length: 16.5″
Twist rate: 1:10″
Overall length: 26″
stock folded, 35.5″ stock collapsed
Weight: 7.99 lbs
MSRP: $1099 (street price $800)
About Mike Searson
Mike Searson's career as a shooter began as a Marine Rifleman at age 17. He has worked in the firearms industry his entire adult life as a Gunsmith, Ballistician, Consultant, Salesman, Author and was first certified to teach firearms safety in 1989.
Mike has written over 2000 articles for a number of magazines, websites and newsletters including Blade, RECOIL, OFF-GRID, Tactical Officer, SWAT, Tactical World, Gun Digest, Examiner.com and the US Concealed Carry Association as well as AmmoLand Shooting Sports News.
Home page: www.mikesearson.com
FB: www.facebook.com/mike.searson
TWITTER: www.twitter.com/mikesearson
This post Century Arms C39 Zukov V2 Rifle: a 21st Century US made AK, Review appeared first on AmmoLand.com Shooting Sports News .
Source:
https://www.ammoland.com/2017/10/century-arms-c39-zukov-v2-rifle/
We encourage you to Share our Reports, Analyses, Breaking News and Videos. Simply Click your Favorite Social Media Button and Share.