New York Gov. Cuomo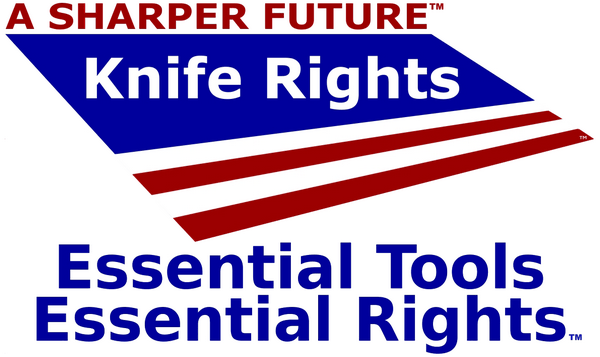 USA -(Ammoland.com)- Knife Rights' Gravity Knife Law Reform Bill, A.5667-A, has been transmitted to Governor Cuomo. If you live, work or travel in New York, or plan to, CALL the Governor TODAY and STOP the OUTRAGEOUS arrests and prosecutions in New York City!
The Governor now has 10 days (excluding Sunday) to sign or veto the bill, or allow it to become law without his signature.
The sponsors, Assemblyman Dan Quart and Senator Diane Savino, Knife Rights, and our partners including the Legal Aid Society, agreed to amend the bill to address Governor Cuomo's objections to last year's version which he vetoed on New Year's Eve. There is no logical reason for Governor Cuomo to do anything but sign this bill into law.
This bill passed the Legislature by overwhelming margins,136-1 in the Assembly and 61-1 in the Senate. This bill will prevent hundred's of bogus arrests every week in New York City. Martin LaFalce of the Legal Aid Society called these arrests and prosecutions "the most discriminatory criminal justice practice in New York State."
LET'S GET THIS DONE! Regardless of your personal views of Governor Cuomo or his politics on any other issue, if you live, work or travel in New York, or plan to, please CALL Governor Cuomo TODAY and simply deliver the message that you are "calling to respectfully request that Governor Cuomo please sign A5667-A," and then thank him. Please be POLITE and RESPECTFUL and REMAIN ON POINT.
THIS IS NOT THE TIME TO BERATE THE GOVERNOR ABOUT ANY OTHER POLITICAL ISSUES – STAY ON MESSAGE.
CALL Governor Cuomo TODAY at:
518-474-8390 and Press #1
(Depending on call volume, you may still
be asked to leave a message.)
If you are a New York state resident, you can SEND AN EMAIL to Gov. Cuomo using Knife Rights Legislative Action Center.
Otherwise, Gov. Cuomo makes it painful to communicate with him online. If you are a masochist, you can go to:
www.governor.ny.gov/contact and fill out the lengthy form (for "Topic" select: "Criminal Justice" and for Subject: "A5667-A").
WE RECOMMEND CALLING.
Again, please be POLITE and RESPECTFUL and REMAIN ON POINT; just deliver the message, "I am calling to respectfully request that the Governor please sign A5667-A," and then thank him. That's it, keep it short, simple and ON POINT and above all BE POLITE and RESPECTFUL.
About Knife Rights:
Knife Rights is America's grassroots knife owners organization, forging a Sharper Future for all knife owners. Knife Rights is dedicated to providing knife owners an effective voice to influence public policy. In the past six years, Knife Rights has passed pro-knife legislation repealing knife bans in 15 states, stopped anti-knife legislation in 7 states and helped defeat ivory and mammoth ivory bans in 19 states. Knife Rights also leads a federal civil rights lawsuit against New York City and the New York District Attorney over their persecution of knife owners. Knife Rights is the Second Front in Defense of the Second Amendment.
This post Knife Rights' New York Gravity Knife Bill Transmitted to Gov. Cuomo appeared first on AmmoLand.com Shooting Sports News .
Source:
https://www.ammoland.com/2017/10/knife-rights-new-york-gravity-knife-bill-transmitted-gov-cuomo/
We encourage you to Share our Reports, Analyses, Breaking News and Videos. Simply Click your Favorite Social Media Button and Share.