Opinion Originally published at Fox News.

Clinton Corruption is Almost 40 Years Old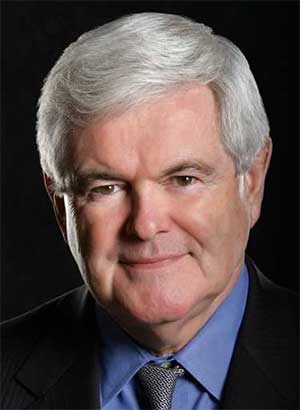 Newt Gingrich
USA – -(Ammoland.com)- The never-ending saga of Clinton corruption continues to unfold, with the latest chapter being written by former Democratic National Committee Chair Donna Brazile.
In an excerpt from her new book, Brazile finally begins to reveal to the American people what actually happened behind closed doors during the 2016 Clinton presidential campaign and uncovers new details about even more collusive activity.
Brazile describes how the Clintons covertly took over operations at the Democratic National Committee four months after Hillary announced her presidential candidacy, nearly a year before she became the party's 2016 nominee.
According to Brazile, Hillary exploited the cash-strapped party. She agreed to pay off financial debts left by Obama's 2012 campaign, but the cash came with a catch…
Brazile wrote that a fundraising agreement signed in August 2015 dictated that "in exchange for raising money and investing in the DNC, Hillary would control the party's finances, strategy, and all the money raised. Her campaign had the right of refusal of who would be the party communications director, and it would make final decisions on all the other staff. The DNC also was required to consult with the campaign about all other staffing, budgeting, data, analytics, and mailings."
House Speaker Paul Ryan weighed in on the significance of this latest Clinton scandal on Fox News Sunday, remarking;
"We've all said that the Clintons thought they lived above the rules, but this takes the cake. I mean, this is pretty amazing. For them to basically be running the DNC in a primary – to see such a deck stacked is really pretty jaw-dropping to me. No wonder the Democrats are ticked off, I would be too."
Of course, Speaker Ryan is correct that this degree of clear corruption on behalf of the Clintons is ethically wrong and always on the edge of breaking the law. However, having watched the Clintons for nearly their entire political careers, the Brazile revelations did not surprise me. Hillary Clinton has been getting away with unethical, and often illegal, behavior since she first entered public life.
I was a freshman member of Congress when Hillary began her career of breaking the rules for personal enrichment and power. When the Clintons ran for President in 1992 all this began to come out.
Hillary Clinton's first major act of corruption dates back almost 40 years, when she miraculously turned $1,000 into nearly $100,000 in 10 months during her first attempt at trading commodities – mainly cattle futures.
A month before Bill Clinton was elected governor of Arkansas in November 1978, Hillary Clinton decided to try her hand at commodities trading, which is an incredibly volatile market. As a total novice, on October 11, 1978, she opened an account with $1,000, made a short sale of 10 live-cattle contracts, then bought them back the next day – pocketing an extra $5,300.
Throughout her stint as an untrained commodities trading savant, a slew of regulatory rules were apparently ignored (or violated) on her behalf. She made a "mockery of the profession" and cashed in after earning a net profit of nearly 10,000 percent in less than a year.
This level of success is nearly unheard of, even for expert commodities traders. Typically, 80 to 95 percent of commodities traders lose money. In fact, in 1994, the Journal of Economics and Finance published a study by economists from Auburn University and the University of North Florida which concluded the odds for Hillary's level of success during the period she was trading "were – at best – 1 in 31 trillion."
Let's be blunt – there's no way Hillary could have achieved that level of success in commodities trading without breaking the law. But she got away with it – like the Clintons always do.
The history of this corrupt, illegal behavior explains a lot of Hillary's contempt for free enterprise. When she invested, it was a rigged game she was guaranteed to win. She equates her corrupt behavior with all free enterprise.
Of course, cattle futures were just the beginning. Getting away with one act of corruption led to many more: the Whitewater land deal, Benghazi, Hillary's illegal private email server, the Uranium One sale, and now the DNC-Clinton collusion scandal.
Understanding Trump
So, the next time a Clinton scandal breaks (and there will be a next time), we should certainly be outraged, but we shouldn't be surprised. We should also demand that the Congress and the Justice Department hold them accountable.
Your Friend,
Newt
P.S. Copies of Callista's new children's book, Hail to the Chief, and my new book Understanding Trump are now available
About Newt Gingrich
Newt Gingrich is well-known as the architect of the "Contract with America" that led the Republican Party to victory in 1994 by capturing the majority in the U.S. House of Representatives for the first time in forty years. After he was elected Speaker, he disrupted the status quo by moving power out of Washington and back to the American people.
Gingrich Productions is a performance and production company featuring the work of Newt Gingrich and Callista Gingrich. Visit : www.gingrichproductions.com
This post Clinton Corruption is Almost 40 Years Old appeared first on AmmoLand.com Shooting Sports News .
Source:
https://www.ammoland.com/2017/11/clinton-corruption-is-almost-40-years-old/
We encourage you to Share our Reports, Analyses, Breaking News and Videos. Simply Click your Favorite Social Media Button and Share.