Creek Stewart has for years shared his information with the survival community and in this article he explains how a simple household (some households) item can be used in many ways that you might not have considered. The humble condom takes center stage in Creek's article on the 11 ways a condom can save your life. I knew of several of these, but Creek has provided a lot of great video and excellent pictures. Links to Creek's site are at the bottom of this article too.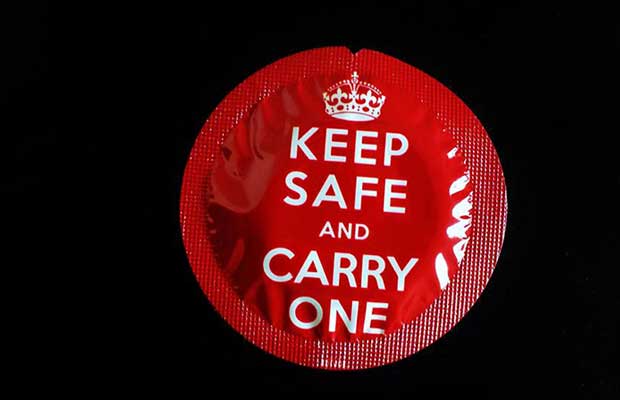 Multifunctional survival uses for a CONDOM
Including CONDOMS in survival kits is not a new idea. People have been packing them in mini survival kits for as long as I can remember – using them primarily as an expandable WATER CONTAINER. Don't worry, I'll get into details later. While a little taboo, I'll ask that you set aside any preconceived notions you might have about condoms. In this post, I'll argue that as far as multi-functional survival uses are concerned, the condom offers an incredible BANG for your buck. Sorry – I couldn't resist.
I'll break down the many uses within each CORE SURVIVAL CATEGORY.
WATER
As I've mentioned, including condoms in survival kits is not a new idea. They make amazing compact water containers that can hold as much as 2 liters of water if handled properly. They are, after all, designed to be water tight. The elasticity of latex condoms is SHOCKING.
These little suckers will stretch to sizes that will surprise you. Check out how big this one got?
However, while it excels in elasticity, it lacks in durability. The thin latex walls are very susceptible to sharp objects and puncture. Especially when filled with water, the slightest prick (even from a blade of grass) will split it open almost instantly. Then, you've lost your water AND your container. No fear – there is a strategy for carrying water in a condom. The easiest I've found it to take off your sock and fill the condom inside of your sock. Not only does the sock provide stability but it also provides protection. It still needs to be coddled like a little baby but it's not AS delicate. Other options are to wrap it in a t-shirt and even fill it inside a backpack or helmet. It helps to stretch the condom a little bit first – kind of like you do when getting ready to blow up a balloon. Condom balloon animals anyone?
A Condom is easier to fill when water is falling into it versus just sweeping it through the water. In nature, if you can find a little water fall or fast moving water it will make your life a lot easier. Tie the mouth of the condom off around a stick about the diameter of your thumb. This way, you can fairly easily untie it. Just knotting it off with no stick makes it very difficult to open back up again. You may need to use it over and over again so don't rush it.
Just because you've collected and contained water doesn't mean it's OK to drink. Once your condom is full, you must now consider purification options. Boiling is not an option unless you have a metal container. But, maybe you have a metal container and you're just using the the condom to transport MORE water from point A to point B. If so, great. If not, you can purify the water chemically with Iodine, Bleach (Chlorine) or store bought water purification tablets. Learn how to purify water with bleach in this POST I WROTE HERE. If you are packing condoms in a small survival kit, be sure to include a handful of purification tablets for a complete water purification system. Stocking stuffer anyone? I can see it now, a box of condoms and some water purification tabs sticking out of a Christmas stocking. There's something just not right about that picture.
FIRE
The most obvious way to use a condom to aid in survival fire is to protect DRY fire tinder. Just because the weather is great NOW doesn't mean it's going to stay that way. Finding dry fire tinder in wet and rainy conditions can be very difficult. Protecting dry fire tinder during inclement weather is very easy – when you have a condom. Simply stuff the condom with your best tinder and tuck it away for a rainy day. No rocket science here.
One condom even protects this entire bracket fungus – which contains a load of excellent natural tinder.
The condom ITSELF also makes excellent fire tinder. With an open flame such as a match or cigarette lighter, a latex condom will ignite almost instantaneously and burn furiously for several minutes – allowing you plenty of time to build your fire.
READ THE FULL STORY HERE: https://www.jbbardot.com/11-ways-a-condom-can-save-your-life/
Source: The Prepper Journal— http://www.theprepperjournal.com/2014/03/19/11-ways-a-condom-can-save-your-life/
View THE JB BARDOT ARCHIVES, for more great articles on natural health and alternative life styles