Story Views

Now:
Last Hour:
Last 24 Hours:
Total:
May Report on Iran's Human Rights Released and Demonstrates Need for Change
Wednesday, June 13, 2018 13:02
% of readers think this story is Fact. Add your two cents.

The Iran Human Rights Monitor Monthly Report for May was released in the first week of June, and unsurprisingly, it is obvious that the Iranian regime is still using human rights abuses as a means to maintain control over the Iranian people.
In May, there were 16 executions, five flogging sentences, 17 cases of arbitrary murders, increased pressure on prisoners, beatings of street vendors, and suppression of nationwide peaceful protests, among other things.
In the southern city of Kazerun, for example, protests turned deadly as the Iranian regime's security forces opened fire on the protesters. At least four protesters were killed, several were injured, and many of the protesters were arrested. There were video clips of the incident, showing plainclothes agents shooting protesters from the judiciary building rooftop. Other cities have videos of security forces quelling protests on orders from the Iranian regime. When it comes to the executions over the course of the last month, three of them were carried out in public.
Arbitrary murders numbered 17 in the month of May, with at least four individuals shot dead during the Kazerun protests in southern Iran. Nine porters were shot and killed by the Iranian Border Guards. Those who are arrested face horrific prison conditions and at least two individuals died by suicide as a result.
According to Hassan Moussavi Chelak, the head of Iran Social Aids Association, 459,660 inmates were added to the Iranian prison population in 2017. "This means that 52 persons have been entering the prisons every hour," said Chelak. Keep in mind that the regime is not transparent about its numbers, making it more likely that these numbers are the minimum.
When it comes to the actions of the regime, their prison system is part of a larger systematic effort to repress the Iranian people and keep them from seeking to limit the power of the regime or overthrow it altogether.
On June 30, the National Council of Resistance of Iran (NCRI), along with Iranians and supporters, will gather in Paris to discuss the future of the regime and showcase the alternative to the mullahs. During this event, supporters will focus on how Iranians will benefit from the regime being ousted, as well as showing support for those involved in protests throughout the country.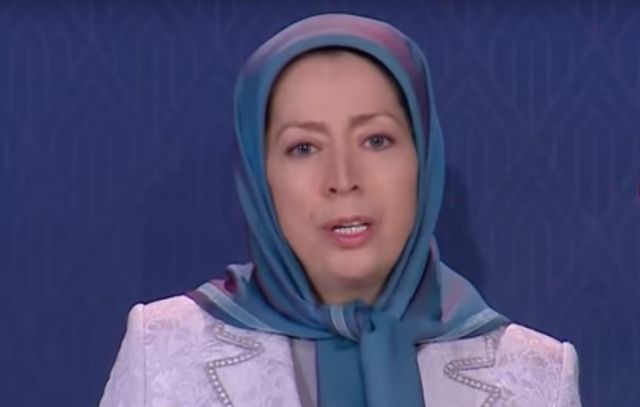 The message, according to Maryam Rajavi, the President-elect of the NCRI, is that Iran has a democratic alternative, thus making it clear that regime change would not lead to chaos. According to an editorial about the event, "It is time to listen to the Iranian people and set aside the old inertia and look at the alternative to the mullahs and the prospect of a new Iran, a Free Iran…An Iran in which national and religious ethnicities live in harmony, work together, and hand in hand to rebuild the country from the ruins left by the mullahs."