Story Views

Now:
Last Hour:
Last 24 Hours:
Total:
Must-See! Fallen Angels Discovered Wireless Technology & Electricity--Includes Detailed Look "Globally" Into Ancient Mega-Structures! (Videos & Pictures)
Sunday, November 10, 2013 21:15
% of readers think this story is Fact. Add your two cents.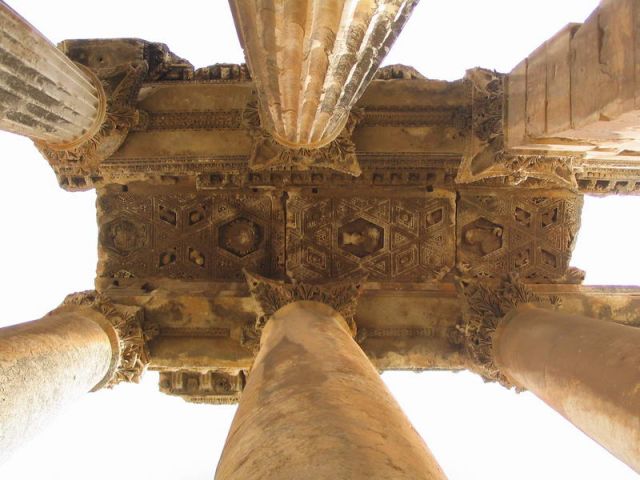 Baalbek Pillars–Looking Up–Note All of the Hexagrams (Star of David)
Lyn Leahz | Before It's News | 11-10-2013
People have been fascinated with ancient technology and ancient mega-structures for centuries. From pyramids to mounds, the curiosity never ends. Many believe that ancient aliens built these vast creations, while others believe that people of that time must have had some sort of technology in order to do so.
In fact, and I'll bring up Ben Franklin later in this post, the nephilim were taught electricity and wireless technology by the fallen angels, and more than likely handed it down to him (Illuminati/Freemason). Satan and his fallen angels knew about all these things long before we ever did! The ancient Egyptians worshiped the false nephilim gods, and the technology taught them by the fallen angels was more than likely passed down from generation to generation.
And for a Biblical approach to this subject: electricity, pyramids, and the ancients. This one is mind blowing, to say the least! The pyramids never contained any bodies at all. Instead, they were a highly technological device built to transmit electricity through pink granite stone. John Mittendorf explains this in full detail, also usuing visual charts for better understanding. This video is a must-see:
Did Ancient Egyptians Use Pyramids to Generate Electricty? The Answer is Yes! John Mittendorf
If you are interested in the information about the Giza Power Plant mentioned in the above video, here is the video on that. I agree with Christopher Dunn, that these structures were way too huge to have been wasted on one or two dead human bodies. What's more, there have never been any dead bodies found in any of the pyramids. This is what led Christopher to his study and research on the pyramids.
Christopher Dunn–Lost Technology of Ancient Egypt
I do disagree with what Christopher Dunn says regarding 'who' could have created these mega-structures. His stance is interesting, however, I do study the Nephilim and the Sons of God (Fallen Angels). The next video, which I have posted before, will show you what I mean. That is because Trey Smith does such an impressive job explaining, using visuals and evidence, in order to help the viewer understand. When you have time, this video by Trey Smith is an absolute must-see! Even a scholar could not watch this and argue. Again, very impressive video!
Nephilim: TRUE STORY of Satan, Fallen Angels, Giants, Aliens, Hybrids, Elongated Skulls & Nephilim
And this short History Channel clip explains quite well how it would have been virtually impossible for these mega-structures to have been built by ancient people without some sort of help. Did they get their help from the giants (Nephilim)?:
Ancient Structures & Technology
I peronsally believe they were built by Nephilim (Giants) who were children of the Fallen Angels, who (the fallen angels) had sex with human women. The Fallen Angels taught the humans everything they knew, including highly intelligent technological subjects. They also taught this same knowledge to their children, the Nephilim. Experts say that the knowledge and technology we have today was actually known way back in ancient times, though not revealed to 'us' until much later. And many believe that our ancient ancestors were by far more advanced than we are!
For example, let me educate you a little further. The Illuminati/Freemasons are of the same bloodline of the Nephilim. Benjamin Franklin was a Freemason. In fact, if you've followed most of my posts, you will remember that I showed you how they discovered the bodies of sacrificed children and adults beneath Ben Franklin's house (CLICK HERE TO SEE). We know that Ben Franklin discovered electricity. But, how do we know he was not 'shown' by 'someone else'? Do you follow what I'm saying?
Now, let's have a look at some of the "Unexplained Structures" of the world to gain a better understanding:
Unexplained Structures
Speaking of Baal, King Solomon had many wives, and they were foreigners who worshiped false gods in the Holy Temple, such as Baal. God was extremely angry over this, so much that God came after Solomon with a vengeance:
Solomon's Heart Turns from the Lord

(1 Kings 11)

11 But King Solomon loved many foreign women, as well as the daughter of Pharaoh: women of the Moabites, Ammonites, Edomites, Sidonians, and Hittites— 2 from the nations of whom the Lord had said to the children of Israel, "You shall not intermarry with them, nor they with you. Surely they will turn away your hearts after their gods." Solomon clung to these in love. 3 And he had seven hundred wives, princesses, and three hundred concubines; and his wives turned away his heart. 4 For it was so, when Solomon was old, that his wives turned his heart after other gods; and his heart was not loyal to the Lord his God, as was the heart of his father David. 5 For Solomon went after Ashtoreth the goddess of the Sidonians, and after Milcom the abomination of the Ammonites. 6 Solomon did evil in the sight of the Lord, and did not fully follow the Lord, as did his father David. 7 Then Solomon built a high place for Chemosh the abomination of Moab, on the hill that is east of Jerusalem, and for Molech the abomination of the people of Ammon. 8 And he did likewise for all his foreign wives, who burned incense and sacrificed to their gods.

9 So the Lord became angry with Solomon, because his heart had turned from the Lord God of Israel, who had appeared to him twice, 10 and had commanded him concerning this thing, that he should not go after other gods; but he did not keep what the Lord had commanded. 11 Therefore the Lord said to Solomon, "Because you have done this, and have not kept My covenant and My statutes, which I have commanded you, I will surely tear the kingdom away from you and give it to your servant. 12 Nevertheless I will not do it in your days, for the sake of your father David; I will tear it out of the hand of your son. 13 However I will not tear away the whole kingdom; I will give one tribe to your son for the sake of My servant David, and for the sake of Jerusalem which I have chosen."
Solomon turned from God and corrupted the temple. And this brings about my next point. We are being conditioned and set up for an alien Messiah—a FALSE alien Messiah. In the below video, they blaspheme God by implying that, "according to many ancient astronaut theorists," the Ark of the Covenant, which housed the stone tablets the ten commandments were written on, also contained a power source of "EXTRA-TERRESTRIAL" origin! Now, those of us who know the truth know this is a lie! But what does this have to do with King Solomon?
Well, not only do they imply this, but that King Solomon wore a 'magic' ring with the Star of David on it and that he controlled demons with his ring. According to Islamic text, King Solomon had a 'green' magic carpet (green, btw, is the color of Islam, the color of death) in which he 'magically' flew around on. Did King Solomon turn to demons and evil, as the Bible itself implies?
By the way, the Star of David is a Hexagram, and a Hexagram is a very wicked Freemason symbol—far more wicked than the Pentagram! How crafty of Satan to stamp God's nation, Israel, with such a Satanic, wicked thing! See my article on that HERE.
Remember, the below video is very offensive if you are Christian or Jew. However, it does show, as I mentioned, how we're being set up for one big lie!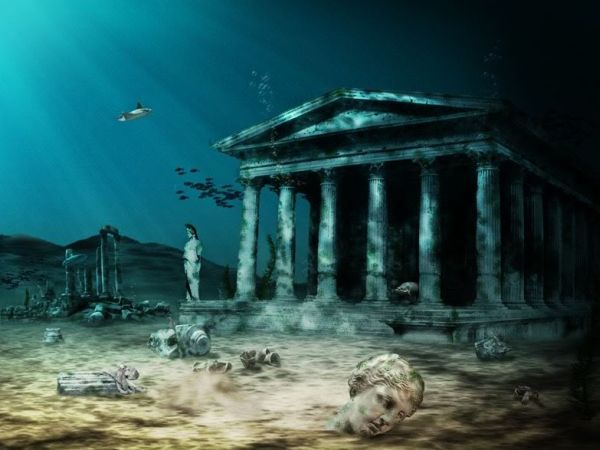 Ancient Aliens–Aliens and Sacred Places [S03E03]
The answer to all of these things is quite simple: Nephilim! And they are here now among us for this day and hour in which we live—the end times! The real Jesus (Yashua) is coming soon, and the fake one (the Antichrist) must come and fool everyone so that they will worship him and take his mark (666). Will you be found among the living, who are hidden in the real "Christ"? Or, the eternal dead who follow Satan, the great deceiver?
Choose THIS DAY whom you shall serve; as for me and my house, we shall serve the Lord!
(Joshua 24:15) "And if it seem evil unto you to serve the Lord, choose you this day whom ye will serve; whether the gods which your fathers served that were on the other side of the flood, or the gods of the Amorites, in whose land ye dwell: but as for me and my house, we will serve the Lord."
Matthew 24–Warning From Yashua
New King James Version (NKJV)
Jesus Predicts the Destruction of the Temple
24 Then Jesus went out and departed from the temple, and His disciples came up to show Him the buildings of the temple. 2 And Jesus said to them, "Do you not see all these things? Assuredly, I say to you, not one stone shall be left here upon another, that shall not be thrown down."
The Signs of the Times and the End of the Age
3 Now as He sat on the Mount of Olives, the disciples came to Him privately, saying, "Tell us, when will these things be? And what will be the sign of Your coming, and of the end of the age?"
4 And Jesus answered and said to them: "Take heed that no one deceives you. 5 For many will come in My name, saying, 'I am the Christ,' and will deceive many. 6 And you will hear of wars and rumors of wars. See that you are not troubled; for all[a] these things must come to pass, but the end is not yet. 7 For nation will rise against nation, and kingdom against kingdom. And there will be famines, pestilences,[b] and earthquakes in various places. 8 All these are the beginning of sorrows.
9 "Then they will deliver you up to tribulation and kill you, and you will be hated by all nations for My name's sake. 10 And then many will be offended, will betray one another, and will hate one another. 11 Then many false prophets will rise up and deceive many. 12 And because lawlessness will abound, the love of many will grow cold. 13 But he who endures to the end shall be saved. 14 And this gospel of the kingdom will be preached in all the world as a witness to all the nations, and then the end will come.
The Great Tribulation
15 "Therefore when you see the 'abomination of desolation,'[c] spoken of by Daniel the prophet, standing in the holy place" (whoever reads, let him understand), 16 "then let those who are in Judea flee to the mountains. 17 Let him who is on the housetop not go down to take anything out of his house. 18 And let him who is in the field not go back to get his clothes. 19 But woe to those who are pregnant and to those who are nursing babies in those days! 20 And pray that your flight may not be in winter or on the Sabbath. 21 For then there will be great tribulation, such as has not been since the beginning of the world until this time, no, nor ever shall be. 22 And unless those days were shortened, no flesh would be saved; but for the elect's sake those days will be shortened.
23 "Then if anyone says to you, 'Look, here is the Christ!' or 'There!' do not believe it. 24 For false christs and false prophets will rise and show great signs and wonders to deceive, if possible, even the elect. 25 See, I have told you beforehand.
26 "Therefore if they say to you, 'Look, He is in the desert!' do not go out; or 'Look, He is in the inner rooms!' do not believe it. 27 For as the lightning comes from the east and flashes to the west, so also will the coming of the Son of Man be. 28 For wherever the carcass is, there the eagles will be gathered together.
The Coming of the Son of Man
29 "Immediately after the tribulation of those days the sun will be darkened, and the moon will not give its light; the stars will fall from heaven, and the powers of the heavens will be shaken. 30 Then the sign of the Son of Man will appear in heaven, and then all the tribes of the earth will mourn, and they will see the Son of Man coming on the clouds of heaven with power and great glory. 31 And He will send His angels with a great sound of a trumpet, and they will gather together His elect from the four winds, from one end of heaven to the other.
The Parable of the Fig Tree
32 "Now learn this parable from the fig tree: When its branch has already become tender and puts forth leaves, you know that summer is near. 33 So you also, when you see all these things, know that it[d] is near—at the doors! 34 Assuredly, I say to you, this generation will by no means pass away till all these things take place. 35 Heaven and earth will pass away, but My words will by no means pass away.
No One Knows the Day or Hour
36 "But of that day and hour no one knows, not even the angels of heaven,[e] but My Father only. 37 But as the days of Noah were, so also will the coming of the Son of Man be. 38 For as in the days before the flood, they were eating and drinking, marrying and giving in marriage, until the day that Noah entered the ark, 39 and did not know until the flood came and took them all away, so also will the coming of the Son of Man be. 40 Then two men will be in the field: one will be taken and the other left. 41 Two women will be grinding at the mill: one will be taken and the other left. 42 Watch therefore, for you do not know what hour[f] your Lord is coming. 43 But know this, that if the master of the house had known what hour the thief would come, he would have watched and not allowed his house to be broken into. 44 Therefore you also be ready, for the Son of Man is coming at an hour you do not expect.
The Faithful Servant and the Evil Servant
45 "Who then is a faithful and wise servant, whom his master made ruler over his household, to give them food in due season? 46 Blessed is that servant whom his master, when he comes, will find so doing. 47 Assuredly, I say to you that he will make him ruler over all his goods. 48 But if that evil servant says in his heart, 'My master is delaying his coming,'[g] 49 and begins to beat his fellow servants, and to eat and drink with the drunkards, 50 the master of that servant will come on a day when he is not looking for him and at an hour that he is not aware of, 51 and will cut him in two and appoint him his portion with the hypocrites. There shall be weeping and gnashing of teeth.
National Geographic Megastructures Petra-Engsub [HD]
To see my recent post on Petra, CLICK HERE
Chuck Missler UFO's, Aliens and the Return of the Nephilim
YouTube Desc:
Chuck Missler ex CIA gives his unique perspective and insight on the old testament Genesis, Noah, pre flood, giants, nephilim and prophetic revelations from Daniel on what is to come during the last of days.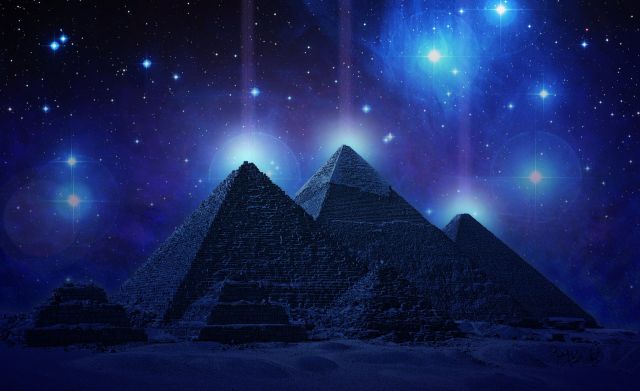 Soul Deceiver. The world thinks he is their savior, but he is luring their souls on a one-way ticket to hell. If you like action, suspense, and mystery, check out Lyn Leahz's Best Seller, Soul Deceiver, BOOK ONE in the fast-paced Eternal Soul Series. Recommended by international best-selling authors, Walid Shoebat & Joel Richardson .. It's a page turner! CLICK BOOK PHOTO to find out more!
Check out the life changing BeforeitsNews natural health products! Join our affiliate program to earn with them too!
APeX
- Far superior to colloidal silver in destroying viruses, bacteria and other pathogens. See the videos and 50 page report!
Ultimate Curcumin
- Most powerful natural pain relief you can buy. Reduce inflammation, depression, arthritis and so much more!
Supreme Fulvic
- Nature's most important supplement! Read our amazing testimonials and experience vivid dreams again!
MitoCopper
- First bioavailable copper cleans up your blood from pathogens and gives you more energy! Watch all videos on our website!

Prodovite - The Secret To Healing is in the Blood! Our nutrition is absorbed in 5 minutes! See the proof!