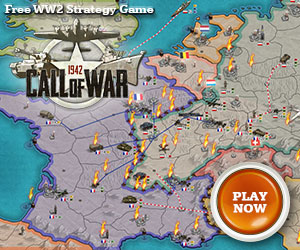 By Randy DeSoto / WesternJournalism.com
The United States is reportedly prepared to conduct a pre-emptive conventional military strike against North Korea, if officials believe the regime is on the verge of conducting a nuclear weapons test.
NBC News reported multiple senior intelligence officials confirmed the U.S. plans.
North Korea has warned a "big event" is near, which officials believe could either be the test of a long range ballistic missile or the detonation of a nuclear weapon.
Saturday marks the "Day of the Sun" celebration in North Korea, commemorating the birth of the nation's founder Kim Il-Sung, which would be a likely time for the regime to conduct either.
The Wall Street Journal revealed Tuesday that activity appears to be taking place at a North Korean nuclear test site, indicative of the rogue regime preparing to detonate a nuclear device.
The United States has diverted the USS Carl Vinson carrier strike group to the waters off the Korean Peninsula.
The Navy has two destroyers in the region capable of launching Tomahawk cruise missiles like those used during the strike against Syria last week.
Pyongyang said Monday it would "hold the U.S. wholly accountable for the catastrophic consequences" if America hits North Korea militarily.
One of those feared consequences would be the launch of a war against South Korea.
South Korea foreign minister Yun Byung said U.S. officials have "repeatedly reaffirmed that" the U.S. "will closely discuss with South Korea its North Korea-related measures."
"In fact, the U.S. is working to reassure us that it will not, just in case that we might hold such concerns."
President Trump was asked Thursday whether the U.S. military's use of the massive MOAB bomb against ISIS targets in Afghanistan was meant to send a message to North Korea.
"I don't know if this sends a message. It doesn't make any difference if it does or not," Trump replied. "North Korea is a problem. The problem will be taken care of."
He also said, "I think China has really been working very hard. I have really gotten to like and respect President Xi."
Donald J. Trump ✔@realDonaldTrump

I have great confidence that China will properly deal with North Korea. If they are unable to do so, the U.S., with its allies, will! U.S.A.
Trump said via Twitter Thursday that he has "great confidence that China will properly deal with North Korea. If they are unable to do so, the U.S., with its allies, will!"
"Two things are coming together this weekend," said retired Adm. James Stavridis, former commander of NATO and an NBC analyst. "One is the distinct possibility of a sixth North Korean nuclear weapons detonation and the other is an American carrier strike group, a great deal of firepower headed right at the Korean Peninsula."
What do you think? Scroll down to comment below.
http://www.westernjournalism.com/report-us-preparing-for-preemptive-strike-to-prevent-north-korean-nuclear-detonation/
Read more great articles/videos here: http://www.westernjournalism.com
We encourage you to Share our Reports, Analyses, Breaking News and Videos. Simply Click your Favorite Social Media Button and Share.