In the previous Trumpet Alert, just less than two weeks ago, I mentioned the things that are going on in Syria and how they relate to Biblical prophecy. I mentioned the build up to a war in the country and the subsequent destruction of Damascus.
From that I alluded to another war that will follow after that. And I mentioned the main allies that will be attacking Israel in that war. Little did I know that only three days later the leaders of that three nations met in Sochi, Russia, to talk about the status in Syria.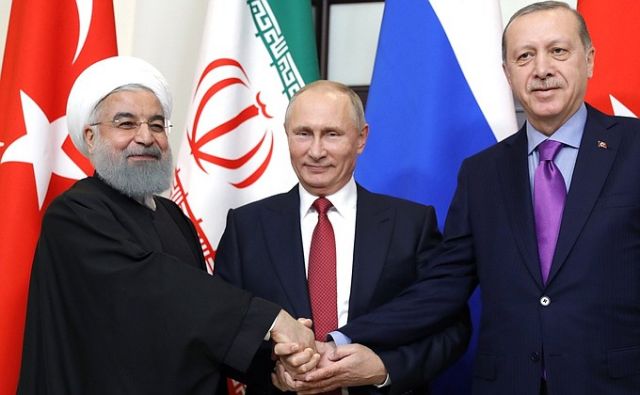 I notice that most people – Christians in particular – have no idea how unprecedented and special this is.
As I mentioned in the previous post, Syria is the step up to other events. This can be derived from the Biblical prophetic narrative. One of these events is the so-called 'Gog-Magog war'. This war will take place during the 'tribulation period', the last seven years of the history of this planet as we know it and before the return of our Lord Jesus Christ. Some might stop reading here, and that is a pity because the Bible hasn't been wrong so far and it gets much more astonishing. Please bear with me…
Let's get to one of the passages that describes this war:
And say, Thus saith the Lord GOD; Behold, I am against thee, O Gog [Russia], the chief prince of Meshech [Moscow] and Tubal [Tubalsk]: And I will turn thee back, and put hooks into thy jaws, and I will bring thee forth, and all thine army, horses and horsemen, all of them clothed with all sorts of armour, even a great company with bucklers and shields, all of them handling swords: Persia [Iran], Ethiopia, and Libya with them; all of them with shield and helmet: Gomer, and all his bands; the house of Togarmah [Turkey] of the north quarters, and all his bands: and many people with thee.
After many days thou shalt be visited: in the latter years thou shalt come into the land that is brought back from the sword [Israel], and is gathered out of many people, against the mountains of Israel, which have been always waste: but it is brought forth out of the nations, and they shall dwell safely all of them.
To take a spoil, and to take a prey; … Sheba, and Dedan [Saudi Arabia], and the merchants of Tarshish [UK], with all the young lions thereof [US], shall say unto thee, Art thou come to take a spoil? hast thou gathered thy company to take a prey? to carry away silver and gold, to take away cattle and goods, to take a great spoil?
This scripture (and others) show the scenario as well as the time line in great detail. Mind you that this has been penned down around 600 BC, that is 2,600 years ago!!
The main players are Russia, Iran and Turkey. And they turn against Israel. It says here that Israel would be gathered out of many people of the nations and that the mountains of Israel have been waste but prospers again. It would not be until 670 years after this prophecy was written that the Israelites would be scattered over the globe. The land became waste, it wouldn't rain for hundreds of years. And it would not be until 1,900 years later that the people would return and Israel would become a nation again, which was in 1948. The rain returned again and Israel would become one of the world's leading exporters of flowers and fruit. So that sets the timeline for this war after 1948.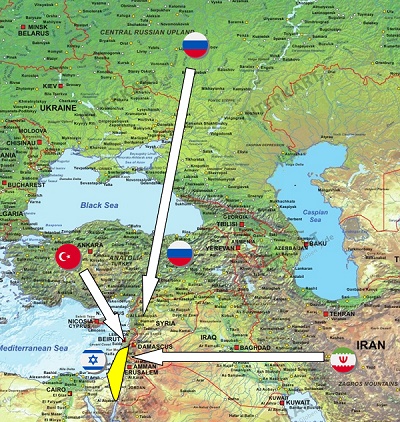 Russia wasn't a country in the times the prophet Ezekiel wrote this prophecy and it was certainly not known by this name. In spite of that Ezekiel uses, in the Hebrew text, the name 'Rosh'. In fact Russia would not become a country with that name until 1991 after the collapse of the Soviet Union.
Iran is mentioned with the name of Persia, a name it has always had until after the second world war when it was changed to Iran.
Turkey and some other mid-European nations are mentioned with their ancient regional names.
An alliance between these three has never existed in the history of mankind and was unthinkable even a decade ago. Yet here we are, exactly as written 2,600 years ago!
The prophecy then says that they will come to take a spoil. The tiny country of Israel was waste for ages, but also this has changed less than a decade ago. In 2010 Israel discovered vast oil and natural gas reserves. With that it has become a competitor or threat to oil and gas producers like Iran and Russia. I mentioned this fact in a video post 'The Leviathan Prophecy' in 2014. A year later Russia entered Syria, another unprecedented event!!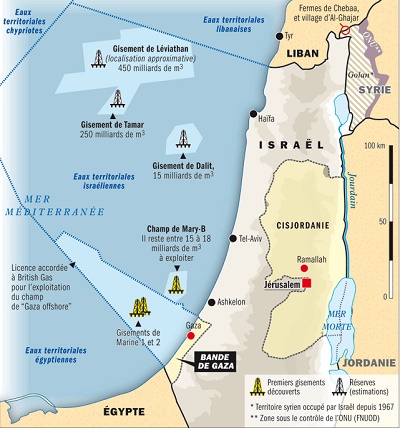 Israel is very aware that the natural reserves that they found of coast are a target and has just a few days ago Israel has declared its Iron Dome missile defense system operational on sea.
Finally the prophecy mentions Saudi Arabia and the western nations (possibly NATO, from which Turkey by the way is separating). They are not intervening but merely protesting. That is why also the geopolitical changes in Saudi Arabia are important.
Don't shrug your shoulders and return to your social media and smart phone, but take note. These events are of massive importance and unprecedented. Get right with God and look up. Our redemptions draws near.
We encourage you to Share our Reports, Analyses, Breaking News and Videos. Simply Click your Favorite Social Media Button and Share.