Headline: Bitcoin & Blockchain Searches Exceed Trump! Blockchain Stocks Are Next!
Henning Kemner's NIBIRU And How You Can Create It Too!!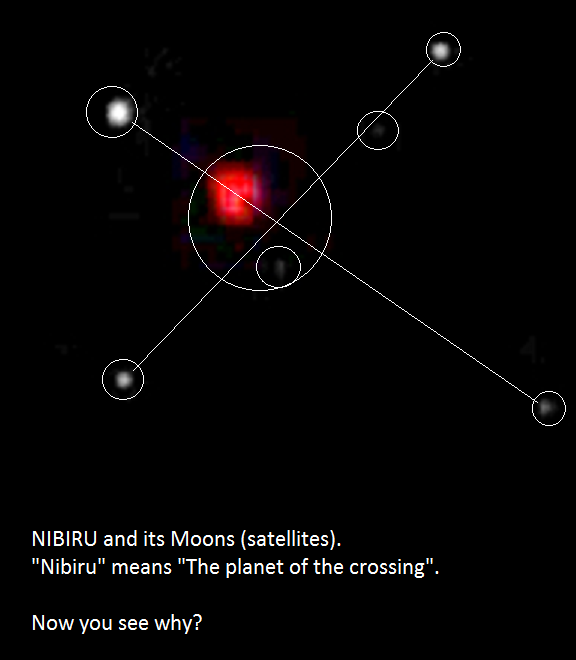 Anybody that follows my posts will tell you that a few of months back I began to inform people that
no sightings of Planet X are valid at this time!
They are either SunDogs, Venus, PhotoShop fakes, lens flairs, etc…. Comet ISON is not Planet X,.. It will be a very big event in the sky, but it is a sign for you to prepare for Rev. Seal #3 (Global Economic Collapse) it has a high probability of happening some time in that years of 1014-2015. (The Hebrew year starts mid-April to mid-March and ends the following mid-April to mid-March.)
Comet ISON does not fit the pattern that is established in the Biblical & Chinese records. It is entering our solar system from the North side at a steep angle of 29 deg. and it's path does not cross Earth orbital path (no meteor shower). Planet X orbit in on the planetary plane and will cross Earth orbital path twice, causing two meteor showers sometime in our near future. We are looking for an object with three fixed points, one the Sun, and the other two are on Earth orbital path. The orbital leg of Planet X that is exiting, needs to cross Earth pass in the month of Passover (Mid-April to Mid-March) and the entry orbital leg of Planet X need to be 150 days later in mid-August to mid-September. This is what the overlaying pattern of multiple events have proven out mathematically modeled in astronomical software!
Planet X must enter our solar system from the Southern side of our universe (Mar. thru Sep.).
Published on Dec 12, 2013
its so easy to create a nibiru, when the solar flare is in the right position between some stars
If you find that you liked this story, don't forget to hit the RECOMMEND CONTRIBUTOR button at the top of the page so that I can bring you more stories like this. I appreciate your interest and, it is a way to say thanks. Share this liberally with everyone you know and if there is anyone who can add futher information, pictures, and or video on this or related subjects, please feel free to e-mail me with that at JWilliams7497@gmail.com. All comments are welcome too. Please keep it clean and do not use profanity or Obscene language otherwise BIN's automated system will have it removed. Thanks so much!!!
You can also visit me at:
Be AWARE and be PREPARED, FEAR is not an option. Be safe everyone…