Natural Trend: Looking at the Future of Organic Exports From Moscow
Monday, December 6, 2021 21:22
% of readers think this story is Fact. Add your two cents.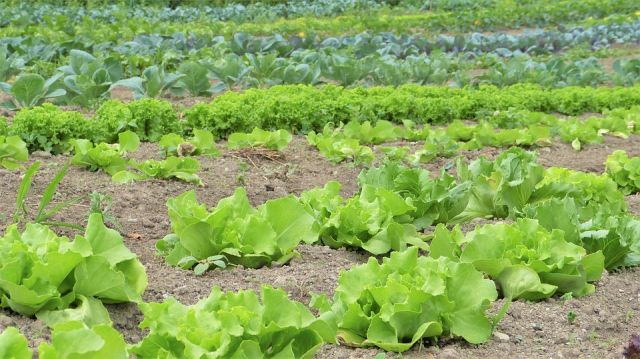 Natural Trend: Looking at the Future of Organic Exports From Moscow
Global sales of organic products are booming as healthy diets gain in popularity. Russian companies, especially those located in its capital, are well-placed to benefit from the trend. Despite the pandemic, Moscow is consistently producing higher volumes of organics.
Consumer interest in healthy food options predates the pandemic, but the spread of COVID-19 has pumped new energy into the market. People are paying more attention than ever to their health and the food they eat, and consumers in many countries are buying more immune-boosting supplements, products with health benefits (such as wheatgrass, fiber, and spirulina), and vegetarian and vegan products. Demand for organics is also on the rise.
Unlike conventional foods, organics are grown and made with little to no synthetics, pesticides or chemical fertilizers. Their manufacturers also avoid refining processes that might reduce nutrient-density. Organics are especially appealing to younger consumers, who demonstrate greater concern about how their food is grown or produced. Purveyors of organics are aware of this and differentiate their packaging and placement to attract attention, and stores often place them on separate shelves.
Experts at the Mosprom Center for Export Support estimate that the global market for healthy food options rose to USD 145.5 billion in 2020, up 10% year-on-year. The organic segment is growing rapidly, as well. The United States exports more organics than any other country, or around one-fifth of global organic exports, followed by Italy and Spain.
Moscow in the Russian Market
Russia's fairly young organics market is already gaining ground. According to Mosprom estimates, Russian companies sold USD 21.7 million more in organic products in 2020 than in 2019, reaching total sales of USD 218.8 million.
There is plenty of room in Russia for organics to grow: in 2019, the country rose to become one of Europe's top five organics producers measured by organic agricultural land area. And with the passage of Law 280-FZ On Organic Products, which regulates the production, storage, transportation, certification, and sale of organics, the country now has the legislative framework for organics to continue to make gains.
Moscow accounts for approximately two-thirds of all organics produced in Russia: in 2020, the capital city sold USD 16.5 million (RUB 1.17 billion) in organics. The Mosprom Center estimates that the capital city has the potential to become a significant consumer of domestic organics and an important exporter, as well, due to its high concentration of companies using the latest food production technologies.
Promising Categories for Local Companies
Many of Moscow's organics are already in demand abroad. Top categories are supplements, muesli, mixed nuts, fruit juices, and wheat bran. However, the country as a whole sells just 9% of the world's organics, a good indication that local organics companies have enormous untapped export potential.
Mosprom Center experts say that local companies looking to export organics should pay close attention to dairy, chocolates, and soft drinks, especially vegetarian options. In the first six months of 2021, Moscow-based companies exported USD 136.36 million of these products.
"The demand in foreign markets for Moscow's chocolates, plant-based milks, and soft drinks just keeps growing," says one Mosprom expert. "Companies in those segments should be looking at expanding into organics. Chocolate makers need to direct their resources at organic candies, cookies, and chocolate with high cacao content. The transition doesn't have to be all-or-nothing. Companies can offer new product lines as pilot projects to gauge interest in foreign markets."
Export Markets
The Mosprom Center sees the CIS and the Middle East (primarily Saudi Arabia and the United Arab Emirates) as the most promising export markets for local companies. CIS markets are a known entity for Russian businesses, with a ready base of partners and clients and clear certification requirements, but the region's consumers lack awareness of the benefits of organic products, a nuance that companies must keep in mind as they promote new products. Insufficient per capita income is another barrier to export in some of the region's countries, as organics cost more to produce and have higher retail prices.
The Middle East, with its rising standard of living and limited arable land, is another promising export market for organics. In 2019, 40% of the organic products on Saudi Arabia's shelves, worth almost USD 150 million, were imported. Analysts see potential for exports of meat, poultry, dairy products, spices, and processed foods to Saudi Arabia. Demand in the United Arab Emirates is somewhat different, with greater interest in organic cookies, candies, and fruits.
While the European Union is a highly competitive market, it is a promising field for organic products from Moscow due to its geographical proximity and the sheer number of consumers interested in organics. Given the level of competition in the region and its stringent organic certification rules, only the largest Russian organics brands with resources to promote their products can access the market.
Barriers to Exporting Organics
Despite the strong demand for organics globally, a number of factors make it hard for producers to scale up exports. High cost of production is one of those factors.
As an example, Mosprom experts explain that it takes 81 days to raise an organic chicken, while a conventional bird is ready for market at 28 days. Fruit and vegetable growers have to use organic fertilizers that cost more than their chemical equivalents. This raises the prices of organics, limits the size of the target audience, and makes promotion difficult. Despite these barriers, however, the Center expects to see new technologies bring down the cost of organics as more consumers become willing to pay for quality, environmentally friendly foods.
Regulatory hurdles are another factor holding back exports of organics. Rules concerning imported foods tend to be strict and vary from country to country, so companies would be wise to research the legal landscape and identify problematic ingredients before gearing up to launch in a new market. Package information is another issue requiring close attention. Some countries prohibit labeling a product as sugar-free if it contains more than half a gram of naturally occurring sugar. Instead, such products have to be labeled "no sugar added." All of these nuances are best discovered in advance to avoid wasting time and packaging.
Since not every company has a foreign trade specialist with experience exporting agricultural products, many businesses turn to export organizations for support. The Mosprom Center gives the capital's manufacturers access to target market research, including industry reports, market trends, competitors, and the export potential of specific products. The Center also works with companies to develop effective export strategies.
In addition, the Center's experts help local companies find partners and customers abroad, vets them, organizes negotiations, and holds virtual and in-person business missions. In 2021, Mosprom has already conducted 13 business missions for 86 local companies in Latin America, the Middle East, Africa, the CIS, China, and Bulgaria. The Center sponsored a group stand for food and beverage exporters at trade shows in Germany in Azerbaijan.
Before It's News®
is a community of individuals who report on what's going on around them, from all around the world.
Anyone can
join
.
Anyone can contribute.
Anyone can become informed about their world.
"United We Stand" Click Here To Create Your Personal Citizen Journalist Account Today, Be Sure To Invite Your Friends.