Prophetic Dream Reveals "Purple Plague" - It's Already Here! Everyone keeps asking the same question, here's the answer.
Friday, May 27, 2022 2:43
% of readers think this story is Fact. Add your two cents.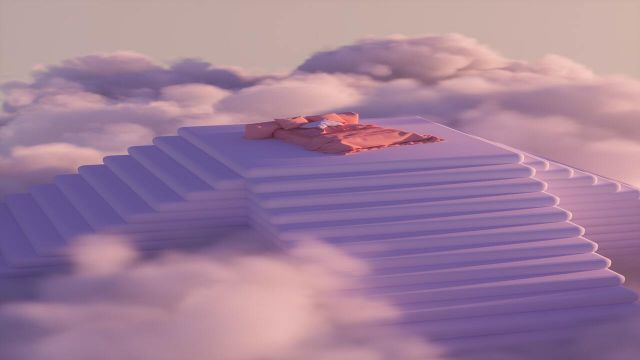 ---
Our Father & God has given me a prophetic dream, revealed the name of this new plague gave me some words to share with you, as well as, what is quickly coming upon all of the earth & a possible escape!
He revealed to me "Purple Plague" The horse of the sea, and Havah.
The revelation came from a dream this morning! This is huge and mind bending! The Stew Peters show confirms this "purple plague" revelation. God is about to bring His wrath, this is huge!
I will be posting two videos about this, with evidence on Rumble after this, but first; I must get this message (below) out & right now for the sake of time. We are closing in on some events about to manifest, and time is not our friend! I'll be sharing some great details that can all be confirmed!
Please subscribe to https://rumble.com/user/2thed without delay as my account here is being shadow-banned and I can't depend on the news feed to present my materials from the main "newest" newsfeed. I will post the first of two videos on my Rumble soon. Thank you. Have a Blessed day.
---
Everyone keeps asking the same question, so here is the answer.
---

On the 25th day of May 2022 & going forward, we need to be proactively praying & without ceasing. With the gift of the Holy Spirit, I was shown by God, how to effectively pray. The first thing we always remember, is everything that was Blessed, always came through repentance.

We know that no sin can enter heaven, thus, we need to be cleansed before entering into the Holy place. When Moses was on the mountain, God told him to remove his shoes & that he was on holy land. so when we come before God, no matter where we stand, we must be clean and without blemish.

We can also pray that God forgive everyone for the sins- that which we are allowed to ask forgiveness for them for. The Bible scriptures, which is the Word of the Lord, teach us this very thing. Can you imagine how much sin would be cleansed from the world if everyone who prays, did this?

Our Father literally gave us so many abilities and powers and authority over serpents and the demonic realm. If everyone could just learn the way of Jesus Christ, which He alone wanted to teach us, Himself, we would have many miraculous events and on a world scale, that could destroy most evil before it could prevail.

As you can see, this world is now more satanic than any time since the world began! This was Prophesied in the Word of the Lord long ago, to become this way in the end of time as we know it.

We are passing from one generation to a new one coming.

Our Father said: all these things must come to pass, before this generation can pass away. Matthew 24

It is almost over, but the wrath of God is the worst kind of wrath and it is coming upon us. Everyone needs to be spiritually prepared.

You can prepare physically with water and food and medicines but, wherever they are stored away, could be wiped out completely and you would have no way to carry all of it alone. What would you do then?

The first thing everyone needs to do is turn away from all sin. The next thing is to repent and to remain in repentance, since we sin when we do not even know.

Anytime you go to the Father, through Jesus Christ, in prayer, you must first repent & ask for forgiveness. Let Him know that you are truly sorry for all of your transgressions, then pray.

Then you must thank the Father, in the name & in the blood of Jesus Christ, for hearing your prayers, this proves faith. Knowing our Father heard our prayers and will answer us, as He promised.

After that give all glory, power, honor, and praise, to God and our Father and in the name of Jesus Christ.

When you have completed these three things, recite the Lord's prayer out loud. I always read Psalm 91 and some other Bible scripture afterward.

For anyone who has never been baptized by full immersion, this person will not have the gift of the Holy Spirit come upon them. Only through ones baptism- through The Father, Son and Holy Spirit, you must be baptized according to the Holy Bible scriptures.

After that two elders in Christ (the elect), must lay hands upon you, and ask our Father to Bless you & anoint you with the gift of the Holy Spirit. Jesus promised that when He left us, He would ask His Father to send us the gift of the Holy Spirit, who is the comforter, in His name.

Use the Holy Bible to guide you. Or visit http://www.ccg.org/english/s/D3.html for specific instructions.

Things are going to get so much worse, & in a way the world has never seen, nor will ever again!

As long as people come to Christ, and follow the commandments of God, He is just to reward us and fulfill His promises that He freely gave to us.
Praying as often as you can, be sure to pray over your water and your food as well as your company, animals, your home and your environment.

I like to pray for the community in which I live, for safety and even for the Province/State where I reside, and then I move outward, to all the States and then all other Countries. I pray over the trees, the grass, the air, the water, the earth the fouls of the earth, the animals, the insects and anything that lives and breathes.

We live in a land where everything has a cycle & each thing, person and being does affect the lifecycle of another, we are all connected thus unclean spirits and demons can attach themselves to anything, literally.

One must realize, there are many EMPs' and radio-waves crossing over this entire planet.

If one could actually see all the broadcasted Wi-Fi and radio wave signals, (for all eyes to see), you would enter an immediate sense of danger. For this reason, I also ask my Father & God, for protection from all of these harmful rays, and through all electronic devices.

Anyone who has an animal pays attention to their behavior. We do this with our children as well. We recognize patterns and sequences in their daily activities.

I can attest, whenever I had smoked a cigarette, not always, but a lot of times, my cats would run around acting like something was poking them with a sharp object, they would run and then stop really fast and bite themselves (always in the rear end, by the hip) & then run again, after a while and a lot of research; finding out that other people witnessed this happening to their animals as well, I realized it was a demonic or unclean spirit which obviously manifested itself through sin. Now- I'm not saying smoking cigarettes is a sin, I 'm saying it is an appearance of evil. This is why I belive (IMHO) that God & the Father warned us, to abstain from all appearance of evil.

Another thing I would like to mention. When I quit worrying about what humankind thought about me, I was able to recite the Lord's prayer out loud in my time of need. When I did this, it was powerful! The enemy always fled!

If I was in the same house/building/surroundings with another person(s), and so they began to argue with each other, I could pray that the unclean spirits & demons must leave and in the name & in the blood of Jesus Christ, that the Lord bind & rebuke them in Jesus name, and they would immediately stop arguing; no matter how heated the argument was! I also use this for personal reasons, when anyone tries to provoke any confrontation that has gotten out of control!

I see the truth. I look for truth and I find a lot of people telling the truth. And when I see meteorologicalpredictions of weather phenomena on the horizon, I pray over the live satellites, thus commanding in the name and in the blood of Jesus Christ, that the Lord bind and rebuke all unclean spirits and demons attached to it and that the Lord would bind and rebuke any weapons causing the events, that they would fail & their plans be canceled; and it works!

Everything that is done with the intention of destruction, that is not of God, will be rebuked by God Himself, through your steadfast repentance, prayer and your faith that God promised that if we exercise this, He will hear from Heaven and answer our prayers.

Jesus taught his apostles how to rebuke the winds and the waves & wind; Jesus was sleeping, and a storm came, the apostles were afraid. They woke up Jesus Christ from his sleep and told Him they were about to perish and to save them! He said they were faithless! The reason He told them that was because He had already showed them previously, how they were given the power to rebuke, but they chose not to use it or believe that they had it. Later, Jesus explained, "you will see greater things than this"! The Lord was trying to show us, even after He was no longer physically seen, that we would have the ability to use this power and miracles would prevail! This is now, friends! Any repentant soul, who follows the commands of God, has the ability to call on the name of the Lord, and all of God's promises will come to fruition.

Have faith, keep praying, and pray over everything, always!

Agape' & Peace! May the Lord God Almighty, be with us all.
---
Before It's News®
is a community of individuals who report on what's going on around them, from all around the world.
Anyone can
join
.
Anyone can contribute.
Anyone can become informed about their world.
"United We Stand" Click Here To Create Your Personal Citizen Journalist Account Today, Be Sure To Invite Your Friends.