The Way of Tyrants.Tyranys in History. 7 Videos and Article by @OtatorBlog
Sunday, June 26, 2022 19:32
% of readers think this story is Fact. Add your two cents.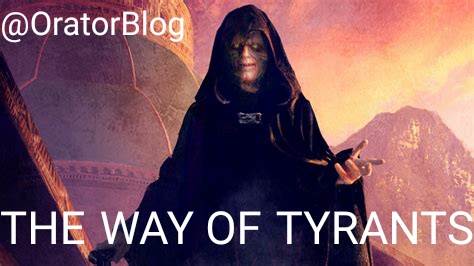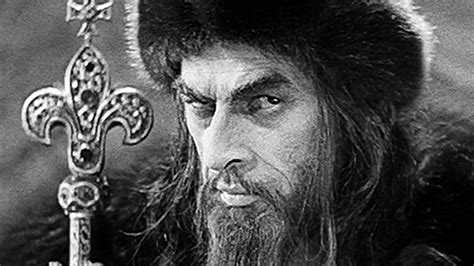 SEE MY ARTICLE:
THE WAY OF TYRANTS
BELOW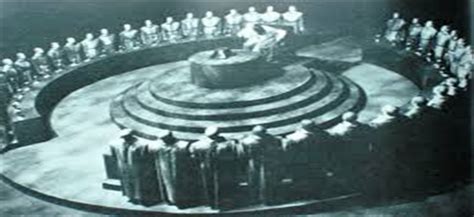 THE SECRET RULERS OF THIS WORLD ARE THE TRUE TYRANTS
THEY DEMAND NONE MAY SPEAK THEIR NAMES
They spend countless millions to cover their tracks, and far more to bribe those would speak to silence. Or to Assassinate those who refuse.
But below are some of the most well known Tyrants in History.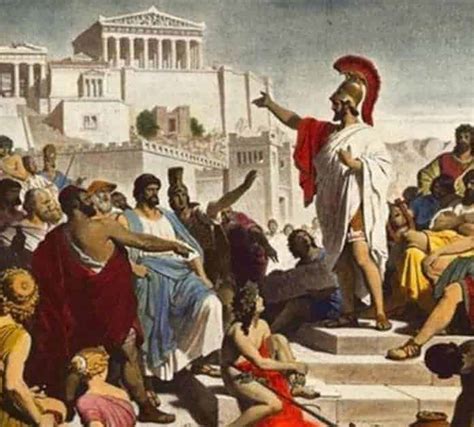 TYRANTS IN HISTORY
Ancient History
Story of Vlad The Impaler – All parts
1,412,404 views
IT IS WORTHY TO NOTE, THE BRITISH ROYAL FAMILY ARE DIRECT DESCENDANTS OF VLAD THE IMPALER
The Most Terrible Tyrants From History
Timur the Lame "Tamerlane" The Man Who Killed 5% of the World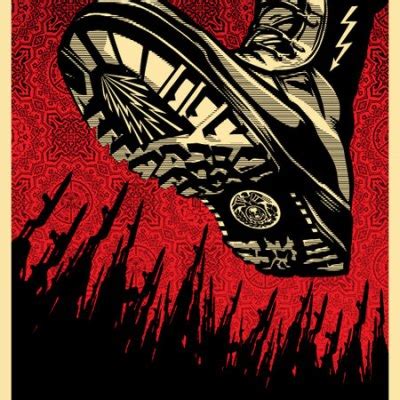 MODERN DAY TYRANTS
COMMUNISM REPRESENTS THE WORST TYRANNY IN MODERN HISTORY
Yet these Commie Tyrants did Not Create Themselves.
They but served the will of the True Tyrants. The Secret Rulers that rule from the Shadows.
THE BLOODY HISTORY OF COMMUNISM
Although Saddam Hussein has most often been depicted as a Prime Example of a Modern Day Tyrant, in fact an Authoritarian Strong Man was needed to take control of Iraq.
He was aided by the Old World Powers to become as powerful as he was.
It was only after he Turned on his Globalist Puppet Masters that he was Vilified. He had to be Taken Out and Made an Example of.
But after the Fog of War Cleared and the Lies we're revealed, it is completely clear that President Bush and his Globalist Puppet Masters were the True Tyrants.
The War on Terror was Really a War Against Humanity.
Tyrants and Dictators – Saddam Hussein (MILITARY HISTORY DOCUMENTARY)
AGE RESTRICTED
Military Learning Channel
1,303,768 views
Tyrants and Dictators – Saddam Hussein (MILITARY HISTORY DOCUMENTARY)
Between them, they were responsible for countless atrocities and deaths. They are power-hungry men who maintained an iron-clad grip over the respective nations they ruled. Under their leadership thousands of innocent civilians lost their lives as a result of their murderous regimes. These are the world's most notorious tyrants and dictators.

Manuel Noriega was another Strongman who rose to power serving the Globalist Cabal. He decided to cut off his Master's as well and was made an example of in turn.
Tyrants and Dictators – Manuel Noriega (MILITARY HISTORY DOCUMENTARY)
461,633 views
Between them, they were responsible for countless atrocities and deaths. They are power-hungry men who maintained an
iron-clad grip over the respective nations they ruled. Under their leadership thousands of innocent civilians lost their lives as a result of their murderous regimes. These are the world's most notorious tyrants and dictators.
HEGELIAN DIALECTIC – TYRANT'S FORMULA OF DECEPTION (PLEASE WATCH IN FULL)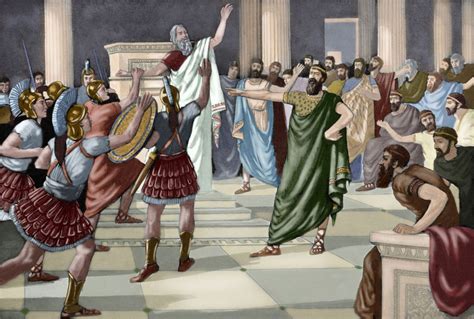 THE WAY OF TYRANTS
By @OratorBlog 6-26-2022
For Thousands of Years, Tyrants and the Ruling Elite have Sought Every Means Possible to Seize Power, to Subjugate the Masses and to Maintain the Hold of an Iron Grip upon Their Rule.
History has proven that Tyrants most often eventually have to Pay for their Crimes Against Humanity.
Just like the Lust for Wealth, The Lust for Power is insatiable for those who are Possessed by the Sickness.
But Inevitably they cross too many lines. When evil and oppression become too much to bare, the People will rise up in
outrage and anger. It is then that they are OVERTHROWN.
But after thousands of years, the Ruling Elite have learned well the lessons of history.
Those who Hold True Power have learned how to Hide in the Shadows.
They install Puppets to serve as their willing slaves. For the lust for power and wealth has infected humanity at every level. Many would sell their very Soul to obtain it. Many will willingly join forces and serve evil out of their hatred of humanity, or those who are simply PSYCHOPATHS by nature.
Modern Day Tyrants have made themselves practically Untouchable.
The True Rulers of this world remain mostly unknown to the public at large.
The Evil Billionaires who the masses so despise like the Rothschild's, George Soros, the Rockefeller's and Bill Gates may seem like they are the true Masterminds who are to Blame for all of the Evil Crimes Against Humanity that are being Committed.
But in truth they are merely the "Third Rung" in the Pyramid of Power.
Even if you were to take out these Evil billionaires it would not stop the Globalist Agenda or Crimes Against Humanity.
It may deliver a severe blow to their agenda, but it would merely slow down the True Rulers who are Trillionaires.
The Global Conquest of the Ruling Elite has progressed so far, that even the Greatest of Nations have become Captured Operations.
How do you think that Governments, Politicians and the world's most powerful Militaries have not only tolerated Global Genocide, but have actively PARTICIPATED in the Greatest Crimes Ever Committed Against Humanity?
But our Law Enforcement will not arrest Bill Gates or Fauci.
Our military will not Take Down the Rothchild International Bankers. They will not attack the World Economic Forum, The World Health Organization or the United Nations.
THEY ARE THE VERY ONES WHO ARE CALLING THE SHOTS
While World Governments, Politicians, Courts and Military Leaders PRETEND to be standing up for Justice and Investigating Crimes Against Humanity, in Secret they are actually helping to complete the Mission of Global Depopulation…
For decades they have ALL Conspired against us.
While the masses slept in a bubble of Mass Formation, Hypnotized by the Propaganda of Main Stream Media and the Lies of Politicians-
The Enemies of Humanity have INFILTRATED within every segment of our society.
Nothing has stopped the inevitable creep of Tyranny, because over the centuries they have methodically taken control over everything.
And those who seek the annihilation of 90% of the World's Population are obviously willing to use Any Means Necessary.
Evil and Corruption have become so pervasive in our society that Evil is now the New Normal.
How can you fight such vast corruption when it surrounds us everywhere and at every level?
Well, the Evil Rulers of this World have only succeeded because they have hidden in the shadows and Waged War in Secret.
If the masses became fully awake, they would Demand Justice on a Global Scale.
Although those who serve this Global Agenda follow the Orders of the Secret Rulers, there is no way Governments or even Militaries could stand against the will of the Masses.
We vastly outnumber them. If the People Unite as One, Nothing can Stop Them.
Nothing Except Weapons of Mass Destruction.
And although our Governments and Militaries may be Ran by Psychopaths, they are enforced by those from the ranks of the people themselves.
And there are Many lines they are not willing to cross.
But our Enemies play the Long Game. Not conquest from without, but Destruction From Within.
THE ONLY WAY IS TO REMOVE ALL THE PSYCHOPATHS AND THEIR MINIONS FROM POWER-
AND TO ONCE AGAIN RETURN POWER TO WE THE PEOPLE
This can only be done when the Masses Unite. That will only happen when the masses know the TRUTH About Everything.
The world is in fact now experiencing a Great Awakening..
One of the Primary Weapons used to Spy and on and achieve mass control over the world "THE INTERNET" has backfired.
Instead of putting us under the Spell of Lies and the Boot of Digital Tyranny, it has created a Backlash that is rippling throughout the world.
IT HAS CREATED AN ARMY OF DIGITAL SOLDIERS
OF INDEPENDENT RESEARCHERS AND CITIZEN JOURNALISTS
The Powers That Be are doing everything in their power to silence the opposition and those who are Exposing the Truth.
In the past it was easy to silence any dissent. To ridicule, discredit, imprison or even MURDER Any Who Dared to Defy the Globalist Agenda for a New World Order.
BUT NOW THERE ARE FAR TOO MANY
Whistleblowers and the Champions of the common good are now far too public to murder without the masses instantly knowing what they had done.
IT ONLY MAKE MARTYRS OUT OF THE CHAMPIONS OF TRUTH
IT ONLY PROVES THEY WERE RIGHT
IT ONLY SUCCEEDS IN WAKING UP THE MASSES FAR MORE QUICKLY
It Crosses yet Another Line that will lead to the Overthrow of Tyrants.
@OratorBlog 6-26-2022
Quotes from unknown:
A tyrant's power does not emanate from themselves, but the from the subservience of the people around them.
When the invader stomps on innocent lives, not choosing a side is a consent to oppression.
Choose your leaders
with wisdom and forethought.
To be led by a coward
is to be controlled
by all that the coward fears.
To be led by a fool
is to be led
by the opportunists
who control the fool.
To be led by a thief
is to offer up
your most precious treasures
to be stolen.
To be led by a liar
is to ask
to be told lies.
To be led by a tyrant
is to sell yourself
and those you love
into slavery.
Parable of the Talents (Earthseed, #2)
Good Advice
Yet True Tyrants are Not Elected, and Choose Themselves to Rule…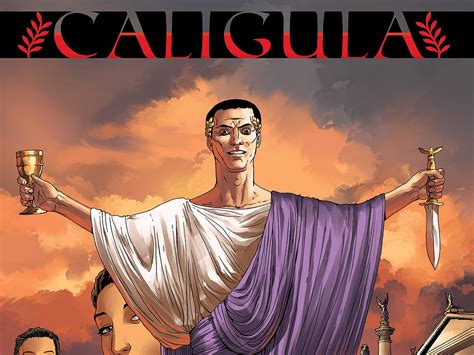 RT World's 10 most notorious tyrants
https://www.rt.com/news/world-most-notorious-tyrants/
Caligula: "the pervert Caesar"
(Roman Emperor from 37 AD till 41 AD)
Genghis Khan: "the supreme warrior"
(Founder and ruler of the Mongol Empire from 1206 till 1227)
Henry VIII: "the Bluebeard king"
(King of England from 1509 till 1547)
Ivan IV: "the Terrible"
(Tsar of All Russia from 1533 till 1584)
Maximilien Robespierre: "the incorruptible face of the Reign of Terror"
(Considered to be de facto ruler of France from 1793 till 1794)
Joseph Stalin: "the Father of Nations"
(General Secretary of the Soviet Union from 1922 till 1953)
Adolf Hitler: "the Fuhrer"
(Chancellor of Germany from 1933 till 1945)
Augusto Pinochet: "the Reformer-Dictator"
(President of Chile from 1973 till 1990)
Pol Pot: "Brother Number One"
(Ruler of Democratic Kampuchea, now Cambodia, from 1975 till 1979)
Kim Jong Il: "the Dear Leader"
(Supreme Commander of the Korean People's Army from 1991 till present)

Ancient History
Cruel and Oppressive: 7 Noteworthy Ancient Greek Tyrants
https://historycollection.com/not-just-modern-thing-7-noteworthy-greek-tyrants
Cruel and Oppressive: 7 Noteworthy Ancient Greek Tyrants
Patrick Lynch - August 15, 2017
When we think of tyrants in the modern era, we focus on cruel and oppressive despots. In Ancient Greece however, turannos or 'tyrant' was the phrase given to an illegitimate ruler. These usurpers overturned the Greek polis and often came to power on a wave of popular support. While Greek tyrants were like the modern-day version insofar as they were ambitious and possessed a yearning for power, not all of them were butchers or psychopaths.
The term 'tyrant' was first used in Greek in around the 7th century BC, but it didn't have negative connotations for at least half a century. In this piece, I will look at 7 notable Greek tyrants; they ruled different city states including Athens, Corinth, and Megara.

Before It's News®
is a community of individuals who report on what's going on around them, from all around the world.
Anyone can
join
.
Anyone can contribute.
Anyone can become informed about their world.
"United We Stand" Click Here To Create Your Personal Citizen Journalist Account Today, Be Sure To Invite Your Friends.