Huge Update: You Shall Have No More Money/Prepare To Lose Everything & "Despise not prophesyings.
Thursday, October 6, 2022 16:35
% of readers think this story is Fact. Add your two cents.

Questions & Answers For:
You Shall Have No More Money/Prepare To Lose Everything & "Despise not prophesyings.
https://rumble.com/v1lrjmf-you-shall-have-no-more-moneyprepare-to-lose-everything-and-despise-not-prop.html
Recently, one commenter raised some questions in regards to a video I posted which explains the information given to me through the Holy Spirit.
I will list some of the comments here and lay out the discussion for you herein.
This really needed to be mentioned first: this very important message as follows:
One of the comments that Chuckzee57 made was in response to an answer I gave for a specific question he had raised. In doing so I mentioned the bible verse that expresses when the Lord returns, He would find that the Temple was swept clean and that 10 other demons came in which were worse than the first.
After that, Chuckzee56 came back to respond & this is what he said:

chuckzee57, 4 days ago
Interesting. There has been a lot of videos circulating of those supposedly vaccinated, seen on security camera spinning around looking into the air waiving at something before they collapse.
Multiple people have been caught on security camera's exhibiting the same behavior before collapsing.
Really bizarre, but it sounds like the 10+ demons you speak of taking over the holy Temple of God.
Wow…
Since I found this analogy he makes to be soo profound, I truly felt the need to share this with you, which Came out today- 10/06/2022. It is phenomenal the way the Holy Spirit continues to reveal these things to me. This is exactly what Chuckzee57 was expressing.
Vaccinated Populations Suffering Strange New Illness, Doctors Report Foreign Compounds Found In Vaccines
OAN Newsroom
UPDATED 12:35 PM PT – Wednesday October 5th, 2022
https://www.oann.com/video/pearsonsharpreports/vaccinated-populations-suffering-strange-new-illness-doctors-report-foreign-compounds-found-in-vaccines/
Now, I would like to tell you another very important fact. Every since the Holy Spirit has been giving me knowledge, visions and dreams: I have been creating videos explaining what I learned. After these videos were published and shared with the public -within one day of what I'm being told and presenting to you: Stew Peters, Dr. Ariana Love, Dr. Jane Ruby, Todd Calendar, and many other people come out with the evidences of these things- which the Holy Spirit has revealed to me to recite to you.
This last testimony, given above, is not Isolated. This is a perfect example of the message I am trying to convey to you right now.
The most recent update I have given for the interpretation given to me is over on Brighteon.
https://www.brighteon.com/7c9d3952-2b64-4fa4-85cb-879564d3c0cc
This explanation also covers "restoration". I discuss how the mystery of numbers might also suggest the prelude to "God Himself" correcting the calendar through these things the Holy Spirit has revealed to me.
Many people have attempted to restore the calendar and some may have actually done well with this, however, we are told that after our King of kings returns, this will be done. For now- we live in lawlessness, sin and many people have thus been corrupted. All of this will change when we reach that Blessed day 1335 spoken of by Daniel. The Holy Spirit revealed to me that this 1335 days is that Blessed Holy Spirit of Pentecost, where everyone will know all TRUTH, hence Jesus will be with us.
Many comments on Brighteon are popping up that appear to divert the readers attention- to convey the opposite message of what is being told in the video. Thus suggesting that I spoke wrong, leaving the reader to believe the article to be misinterpreted scriptures or opposition to what the Word teaches us.
This is clearly an attempt at mass mind control. The only reason they are doing this is because they realize this is truly from the Holy Spirit and they cannot contend or refute it. They cannot speak against it, so instead, they try to attempt to control the narrative.
Daniel 8:12 KJV
[12] And an host was given him against the daily sacrifice by reason of transgression, and it cast down the truth to the ground; and it practised, and prospered.
Additionally, every video is being taken down from other platforms thus -when people share the article from this post, they link to 3rd party apps & the share counter goes up, but upon returning to this same organic article, the share tally has thus reduced in numbers. I find that very peculiar!
If one commenter had not made mention of this message being removed on BitChute, I would not have known it was re uploaded on another video platform. He said:
"P.S. Yes I know they are silencing you, I'm confident your right, since I share the same view. Not to mention, your link was posted on BitChute and deleted immediately as I was reading it. Luckily, I was able to do a key word search via Google and found you here on Rumble." Chuckzee57 ~
Just a reminder for anyone wondering- Isaiah 47:3 KJV (ff) reminds us of what happens to them.
Isaiah 47:3
Thy nakedness shall be uncovered, yea, thy shame shall be seen: I will take vengeance, and I will not meet thee as a man.
We are to Worship in the Spirit as taught by Jesus Christ:
John 4:24-26 (ff)
God is a Spirit: and they that worship him must worship him in spirit and in truth. 25. The woman saith unto him, I know that Messias cometh, which is called Christ: when he is come, he will tell us all things. 26. Jesus saith unto her, I that speak unto thee am he.
John 16:13-14 KJV also reminds us:
John 16:13-14
But when He, the Spirit of truth, comes, He will guide you into all the truth; for He will not speak on His own initiative, but whatever He hears, He will speak; and He will disclose to you what is to come. He will glorify Me, for He will take of Mine and will disclose it to you
We are to immediately give our testimony to the people, in a recital:
Hebrews 10:14-17 KJV
[14] For by one offering he hath perfected for ever them that are sanctified. [15] Whereof the Holy Ghost also is a witness to us: for after that he had said before, [16] This is the covenant that I will make with them after those days, saith the Lord, I will put my laws into their hearts, and in their minds will I write them; [17] And their sins and iniquities j will I remember no more. …
Jesus told his disciples, "But you will receive power when the Holy Spirit comes on you, and you will be my witnesses in Jerusalem, and in all Judea and Samaria, and to the ends of the earth." (Acts 1:8)
We have been given truth for correction. This is how our Father knows the covenant people are truly belonging to the Kingdom of God. They hear His Words and do them. As we are given instruction, we are to proclaim His Word immediately.
Daniel 12:7 KJV
7 And I heard the man clothed in linen, which was upon the waters of the river, when he held up his right hand and his left hand unto heaven, and sware by him that liveth for ever that it shall be for a time, times, and an half; and when he shall have accomplished to scatter the power of the holy people, all these things shall be finished.
We are not to take from the leaven.
Also, let no man deceive you. We learn from ONLY Jesus, through the Spirit, which is given to His Covenant People.
Notes:
Notice: when the abomination of desolation (the DNA – changes Gods holy people into the image of the beast, by mingling mans seed) comes on the scene, which Jesus also refers to in Matthew 24. He (the beast that was, is not and will be) it appears on the scene in the middle of that seven year covenant (in the middle of the week). This is important because on Dec 08/2020 it was set up and then mandated on exactly day 645 of the prophecy Daniel refers to as the 1290 days- landing on Dec, 16/2021 which was revealed to my by the Holy Spirit-
Daniel 12:11 KJV
[11] And from the time that the daily sacrifice shall be taken away, and the abomination that maketh desolate set up, there shall be a thousand two hundred and ninety days.
So we know the antichrist spirit (the people of the prince who shall destroy) -invasion of Jerusalem, happens in the middle of the seven year covenant.
Daniel 9:26-27 KJV
[26] And after threescore and two weeks shall Messiah be cut off, but not for himself: and the people of the prince that shall come shall destroy the city and the sanctuary; and the end thereof shall be with a flood, and unto the end of the war desolations are determined. [27] And he shall confirm the ae covenant with many for one week: and in the midst af of the week he shall cause the sacrifice and the oblation ag to cease, and for the overspreading of abominations he shall make it desolate, even until the consummation, and that determined shall be poured upon the desolate. …
So how long does it last? Daniel 7 tells us: He shall speak pompous words against the Most High,
Shall persecute the saints of the Most High, And shall intend to change times and law. Then the saints shall be given into his hand
For a time and times and half a time.
This is during the time when all truth is trampled to the ground!
We must all remember how, everyone who was speaking the TRUTH, was shut down, including on Twitter. All of those accounts were dead, sort of like laying in the street dead…and all of them (the people of the prince of the power of the air) sent gifts to each other, rejoicing that we were all silenced!
Our Father told us that we all have the gift of the Holy Spirit. This gift would bring Truth & Light to all people.
John 16:13 ESV
When the Spirit of truth comes, he will guide you into all the truth, for he will not speak on his own authority, but whatever he hears he will speak, and he will declare to you the things that are to come.
John 15:26 ESV
"But when the Helper comes, whom I will send to you from the Father, the Spirit of truth, who proceeds from the Father, he will bear witness about me.
Remember, wherever there is Truth, Jesus Stands right there, literally!
The Twitter Platform has been purchased by Elon Musk.
There is a great excitement coming from people who spoke truth, and now are posting about how the POTUS45 account will be back!
This is kind of like being raised from the dead! Spiritually. We can prove any of this through yhe dates we have lived through. Ask yourself this question, "when did we start experiencing the breach of our constitutional right- to have freedom of speech?, because I am certain it will align with these dates provided to us by the Holy Spirit. You can view the Timeline we all just lived through on my videos. It is the Tribulation Daniel, John and The Book of Matthew- and many more, reminds us of.
Revelation 11:7-8 …'And when they shall have finished their testimony, the beast that ascendeth out of the bottomless pit shall make war against them, and shall overcome them, and kill them. And their dead bodies shall lie in the street of the great city, which spiritually is called Sodom and Egypt, where also our Lord was crucified.
Spiritually! See? Can you see this?
We are to Worship in the Spirit and Christ is in us: The Temple of God…when we are silenced and no longer seen, it is like spiritually being crucified- like Christ. It is to Crucify Christ all over again! Silencing the Truth is like Crucifying Christ, Spiritually.
Isaiah 42:6-25 KJV
[6] I the Lord have called thee in righteousness, and will hold thine hand, and will keep thee, and give thee for a covenant of the people, for a light of the Gentiles; [7] To open the blind eyes, to bring out the prisoners from the prison, and them that sit in darkness out of the prison house. [8] I am the Lord : that is my name: and my glory will I not give to another, neither my praise to graven images. [9] Behold, the former things are come to pass, and new things do I declare: before they spring forth I tell you of them. [10] Sing unto the Lord a new song, and his praise from the end of the earth, ye that go down to the sea, and all that is therein; the isles, and the inhabitants thereof. [11] Let the wilderness and the cities thereof lift up their voice, the villages that Kedar doth inhabit: let the inhabitants of the rock sing, let them shout from the top of the mountains. [12] Let them give glory unto the Lord, and declare his praise in the islands. [13] The Lord shall go forth as a mighty man, he shall stir up jealousy like a man of war: he shall cry, yea, roar; he shall prevail against his enemies. [14] I have long time holden my peace; I have been still, and refrained myself: now will I cry like a travailing woman; I will destroy and devour at once. [15] I will make waste mountains and hills, and dry up all their herbs; and I will make the rivers islands, and I will dry up the pools. [16] And I will bring the blind by a way that they knew not; I will lead them in paths that they have not known: I will make darkness light before them, and crooked things straight. These things will I do unto them, and not forsake them. [17] They shall be turned back, they shall be greatly ashamed, that trust in graven images, that say to the molten images, Ye are our gods. [18] Hear, ye deaf; and look, ye blind, that ye may see. [19] Who is blind, but my servant? or deaf, as my messenger that I sent? who is blind as he that is perfect, and blind as the Lord's servant? [20] Seeing many things, but thou observest not; opening the ears, but he heareth not. [21] The Lord is well pleased for his righteousness' sake; he will magnify the law, and make it honourable. [22] But this is a people robbed and spoiled; they are all of them snared in holes, and they are hid in prison houses: they are for a prey, and none delivereth; for a spoil, and none saith, Restore. [23] Who among you will give ear to this? who will hearken and hear for the time to come? [24] Who gave Jacob for a spoil, and Israel to the robbers? did not the Lord, he against whom we have sinned? for they would not walk in his ways, neither were they obedient unto his law. [25] Therefore he hath poured upon him the fury of his anger, and the strength of battle: and it hath set him on fire round about, yet he knew not; and it burned him, yet he laid ab it not to heart. …
God confirms the Covenant for one week! He is "Him" who does all things! He speaks through us! He puts us through the fire to try us like fine gold and silver. To anoint the most holy (confirming who belongs to the Kingdom of God), it is the reason for the test that we were all warned to pray that we could escape! Only God's people will not be defiled! They are organic- like a virgin. Undefiled by women- woman equals sin- sin is Lawlessness- Lawlessness is to be made desolate- like a widow- when the Bridegroom comes He will reject those who He never knew! They denied Him.
1 John 2:18-24 KJV
18Little children, it is the last time: and as ye have heard that antichrist shall come, even now are there many antichrists; whereby we know that it is the last time. 19They went out from us, but they were not of us; for if they had been of us, they would no doubt have continued with us: but they went out, that they might be made manifest that they were not all of us. 20But ye have an unction from the Holy One, and ye know all things. 21I have not written unto you because ye know not the truth, but because ye know it, and that no lie is of the truth. 22Who is a liar but he that denieth that Jesus is the Christ? He is antichrist, that denieth the Father and the Son. 23Whosoever denieth the Son, the same hath not the Father: (but) he that acknowledgeth the Son hath the Father also. 24Let that therefore abide in you, which ye have heard from the beginning. If that which ye have heard from the beginning shall remain in you, ye also shall continue in the Son, and in the Father.
The people of the prince of the power of the air are they who destroy the holy people! Anyone who is defiled by the abomination of desolation will be swept clean so 10 more demons can come in that were worse than the first (rebuilding the Temple). The image of the beast is now in them. They no longer have the Law of God written on their heart hence they are now that wicked child of the beast, now created in his image hence, Jesus comes to cleanse the Temple and Restore all things! These who repent might be saved, each person was chosen by God Himself and He will do whatever He wants, even cause them to believe a lie in order to bring them to their knees. He may even have caused them to receive only saline and not the damnation, if they repented. He knew who would and would not repent.
If exactly mid week was day 645 of 1290 days, Day 1 of 1290 days was on March 1/2020.
How many days from today is It Is Also 2.6 Years or 31.161 Months or 135.571 Weeks or 949 Days or 22,776 Hours or 1,366,560 Minutes or 81,993,600 Seconds or 2 years, 7 months and 6 days
(Source: https://calculat.io/en/date/how-many-until/1-march-2020)
So day 948 minus 1260= 311 days remaining until we come to day 1260 of the prophesied 1260, 1290 & 1335 days Daniel spoke of.
We must remember that we were warned this time (days) will be shortened! (ff)
Matthew 24:21-24 KJV
21For then shall be great tribulation, such as was not since the beginning of the world to this time, no, nor ever shall be. 22And except those days should be shortened, there should no flesh be saved: but for the elect's sake those days shall be shortened.
I'll continue this in video. Please subscribe to hear the whole account of the "questions and answers" portion of this testimony. Here is one comment that Chuckzee57 left for all who can read: which I'll cover in the next video segment.
chuckzee57, 3 hours ago
"Absolutely amazing, as Gods witness your assessment and interpretation of the Abomination of Desolation is 100% SPOT ON.
The enemy is very sly, as written in Matthew 24:37-39,they were drinking and marrying to the very end, until the flood came.
"But as the days of Noah were, so shall also the coming of the Son of man be."
That's all Satan's got was borrowed time, he needed everyone distracted, sinning until the very end. Getting drunk on wine, pornography, smoking pot etc.
The battle field has become the information war against the TRUTH, spiritual warfare for your soul. This isn't a battle against the flesh, but against principalities, against powers, against rulers of darkness in this world.
I would like to add, my own personal insight as to how I see the remaining 360 plus days of the 1290 to 1335 Days unfold.
The enemy is losing the narrative, "and for the overspreading of abominations he shall make it desolate, even until the consummation, and that determined shall be poured upon the desolate."
Final phase will usher in the Wrath of God. He has been more than generous, providing us a 1290 Day Warning. Once the 4th seal of Revelation is broken, famine will be poured upon the desolate until the very end.
From: 12/8/2020 "development of a Covid-19 vaccine" To: 10/4/2022 is "666" days. The day when they pull the plug⁉️
Research 10-4 has a dual meaning:
hand signs mean👌 "OK" & 👌👌👌 "666": 10/4/22: 10+4+2+2=18; "666"
September 29, 2023 Feast of Tabernacles
The Feast of Tabernacles lines up with 9/23/ 2023 To 9/29/2023 timeline.
However, I could be wrong, for "he shall wear out the saints of the Most High, and think to change times and laws; and they shall be given into his hand until a time, and times, and the dividing of time." "

Thank you for your time.
Agapé & Peace
Hillela
You can find all of my videos here:👇🏼
https://www.Rumble.com/user/2Thed
https://www.brighteon.com/channels/TBT
BIN:
Special Note:
Please be sure this actually makes it in the "Main News Feed" for all who come seeking these publications can convenienly view. All of my last (4) posts have been hidden from public view hence buried at the bottom of the forum under "newest", never landing in the actual news feed where all articles are scrolled through with Timestamp of publication in view. This is a growing known-issue that has not been resolved to date. Thank you.
Public Notice: I do not have the ability to pull this article down from BIN: If you see it now and you don't see it in in the scrollable "main feed" an hour, or three, or five, or seven, it has been hidden, along with all the other articles I post. I'm not suggesting foul play, I say the enemy is at work. The enemy continues to remove my articles from the main newsfeed where it can be viewed. Of course it's on my bio page but when I get over 1000 views in one hour, and then it disappears entirely from the "main newsfeed" where people scroll through to read every article, and it's not even in the "top for the day", it's only in the newest at the very bottom of the page (where numerous articles suddenly are piled on top -which bury it immediately after it's published) or on my bio page alone, it's clear to me that it has been removed from your view. The enemy is at work because the enemy does not want you to see this TRUTH.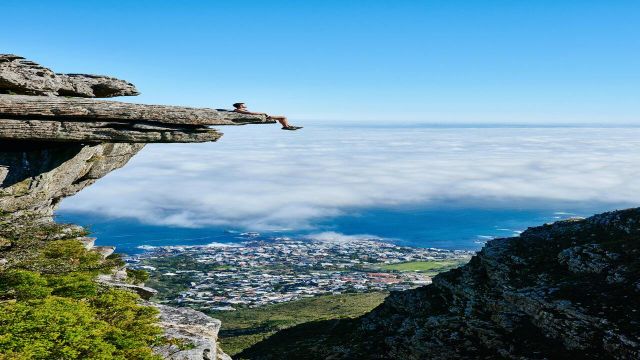 #prophecy #truth #god #jesus #faith #hope #miracle #news #church #believe #healing #wisdom #technology #israel #bible #heaven #pray #christian #prayer #wakeup #jesuschrist #authority #salvation #unity #peace #judgement #law #obedience #repentance #kingdom #temple #invitation #prince #lord #godwins #tribulation #oracle #trumpet #trumpets #feast #holy #resurrection #harvest #disciple #yhvh #ETW7
Free To Use Image Provided By: Pexels.com
Before It's News®
is a community of individuals who report on what's going on around them, from all around the world.
Anyone can
join
.
Anyone can contribute.
Anyone can become informed about their world.
"United We Stand" Click Here To Create Your Personal Citizen Journalist Account Today, Be Sure To Invite Your Friends.