Voice Cloning, the New Online Scam You Need to Know About. Enslavement Through Sustainable Development Regulations. Fauci and his Wife Complaining About Not Being Safe and Needing 24 Hour Security
Thursday, March 23, 2023 17:08
% of readers think this story is Fact. Add your two cents.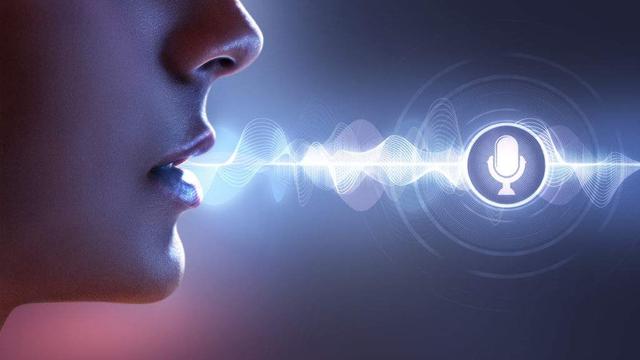 Voice Cloning, the New Online Scam You Need to Know About. Used to Steal Money and Even Worse
—
More problems from our fake AI world.
—
Nefarious players within our Government are allowing the use of Technology that can be used to Create Deep Fake Videos, and now Fake Audio as well.
—
And of course Cabal Agents are Funding this Technology and making sure it is delivered into the hands of the Public at Large.
—
The End Goal is of course to make it nearly impossible for anyone to know for certain that the people they see or hear online REALLY WHO THEY SAY THEY ARE.
—
IN THE END THEY WILL FORCE DIGITAL ID TO PROVE WHO YOU ARE.
—
NO DIGITAL ID, NO INTERNET ACCESS…
How to Beat Stores Demanding Cashless Payment. How to Challenge Starbucks, etc.
—
MAN EXPLAINS IN TWO MINUTES HOW HE BEAT STARBUCKS' (OR ANY STORES) CASHLESS POLICY
—
I don't shop at Starbucks but this is s a good lesson. All businesses (at least in the U.S.) must accept cash for payment. The cannot say the do not. It is the law. They do not get to break the law unless you agree to contract with them in only credit or debit card form. If they refuse your VALID TENDER OF PAYMENT…then you may take their goods or services and leave. They have DISCHARGED your debt to them in commerce.
—
Want to fight the banks? Pay everything in cash every chance you get. The deal we have is not perfect by any means, but under no circumstances do you want a cashless society. Do your best not to support any business that will not accept cash. Teach them a lesson.
Enslavement Through Sustainable Development Regulations.
—
A Call For An Uprising: Here are some of the ways they will throw people out of their homes forcing them into prison cities
—
Green building codes, smart this and smart that. They will continue to push and push until they make it too hard or too expensive to own a home or land. For the land they will pollute it and then send the gestapo EPA into clean it up and demand you pay millions for the cleanup and then foreclose on your property and throw you out.
Katherine Watt: Public Health Has Been Militarized To Use Public Health Law To Enslave the Public
—
Public Health Has Been Militarized To Use Public Health Law To Carry Out Military Campaign With The Goal To Take Over Humanity!!
—
On January 24, 2023 Katherine Watt was an attendee at a press conference that discussed the ongoing emergency use rollout of bioweapons being marketed as Covid vaccines. She discussed the legal framework for which this is happening and provides ways to circumvent the WHO/BIS/DOD initiatives that undermine sovereignty.
—
To follow her work and ongoing research, please go to: https://bailiwicknews.substack.com/
—
Click here for the document describing the kill box:
https://bailiwicknewsarchives.files.wordpress.com/2023/01/kill-box-presentation-1.pdf
Santa Barbara Shooting Hoax Fully Exposed. Complete Compilation of All the Evidence. Case Closed
Poor Dr. Fauci and his Wife Complaining About Not Being Safe and Needing 24 Hour Security.
—
Before you start feeling sorry for poor miss Fauci, understand that she is head of Bio-Ethics at the NIH. She Approves his Policies of Genocide.
—
I wonder if the Vax Victims who have watched their Friends and Family DIE after being Vaxinated will Ever Feel Safe?
How to Disable Spot the Robot Dog (Just Thinking Ahead)
Thetford Community Stand Against 20 Minute Neighbourhoods #Agenda 2030
—
On Tuesday 28th February, the public united against the proposed plans of a 20 minute neighbourhood, set out by the Breckland District and Norfolk District Councils. Thetford Town Council also plays a part in this as various councilors sit on the board of the aforementioned. There was so much interest regarding this that the meeting went from taking place at the Kings House to the Thomas Paine Hotel, where the landlord kindly allowed us to utilize their wonderful dining area. There was a great deal of passion contained within that room; and with good reason, if you know anything about agenda 2030 and what it stands for. Even the councilors aren't fully aware of what they're voting in
WAKE UP AMERICA. If Sparky Can Figure it out, So Can You
—
Intro from: CONSPIRACY THEORIES PART ONE. Episode 43
Before It's News®
is a community of individuals who report on what's going on around them, from all around the world.
Anyone can
join
.
Anyone can contribute.
Anyone can become informed about their world.
"United We Stand" Click Here To Create Your Personal Citizen Journalist Account Today, Be Sure To Invite Your Friends.