Alert! How They're Trying to Sabotage NESARA/GESARA! The Hidden Agenda of the Banking Elite!
Thursday, August 31, 2023 17:13
% of readers think this story is Fact. Add your two cents.

Stay Informed: Click Here to Join Our Telegram Channel Now!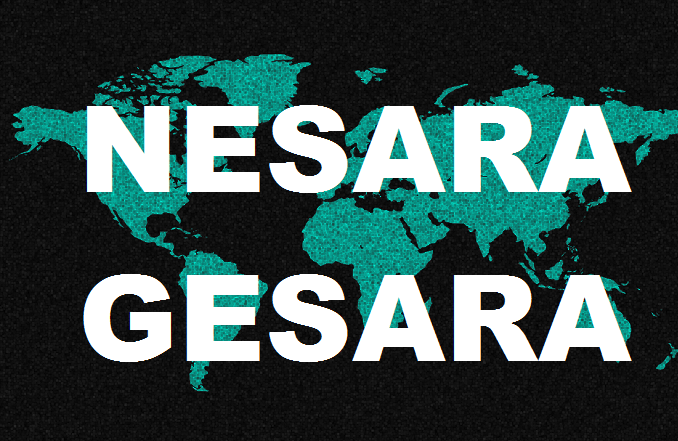 Listen up, people! The moment we've all been waiting for is finally here. The world as you know it is about to be flipped on its head. You've been preparing for this, haven't you? Well, the time has come. NESARA in the United States and GESARA globally are not just acronyms; they're the keys to a new world. A world of peace, love, and abundance for all. But don't be fooled; not everyone is on board with this seismic shift.
Why? Because there are still those who benefit from the old, decaying SWIFT system. Most of these are minions of the Cabal, a satanic family whose leaders have already been arrested, tried, and some even executed. What you see now are mere clones operating on the Light.
Over 180,000 court orders have been issued globally, and your schedule is up to date because T5 starts for the general public on September 8th. On August 31st, the newly restored Republic and everything that comes with it will be announced. The Quantum Financial System (QFS) is already operational, and it's about to send the Cabal's SWIFT system to its grave. Banks are well aware of this and are taking steps to make it a reality. The money that was hoarded by the city elites is finally going back to the people.
About a week ago, we discussed how banks are asking for additional requirements. They're moving to the proposal stage, introducing a new bankruptcy handling plan for the bank's debt rules. Large banks are increasing their long-term bond issuance to about 70 billion won, along with more detailed bankruptcy plans. The FDIC is pushing provincial banks to be more prepared for future disruptions.
Most medium-sized and small-business banks can't meet these new equity capital requirements, leading to a consolidation into major banks. This is all part of a grand scheme to reset to full Basel 3 compliance, aligning the banking system with the new SOFR lending setup that went live on July 1, 2023.
Tokenized assets are becoming active, bringing the market and banking system into line with real-world value. Rising gold values are creating new price patterns, leading to repricing events that result in robust debt-to-equity ratios within all segments of the new digital asset-backed trading system. Each citizen will have their digital account powered by their DNA. That's right, your DNA! No one else can access your account. This is the beginning of a new golden age, and everyone is invited.
So, what are you waiting for? The entire planet and its citizens will live in peace, love, and abundance for all. No queues, no waiting. The implementation will depend on each sovereign state, but efforts are being made to get everyone in at the same time. This is not a drill; this is the future. And it's happening now. Wake up and be part of this monumental shift. The new world is here, and it's glorious.
Just when you thought the banking system was aligning itself with the new world order, think again. They're like a wounded animal backed into a corner, and we all know that's when they're most dangerous. Before NESARA and GESARA fully kick in, the banks are making a desperate, last-ditch effort to siphon as much as they can from the average Joe and Jane. It's a classic case of the rich getting richer while the poor get poorer, but this time, the stakes are higher than ever.
You've probably noticed the new "requirements" and "proposals" banks have been rolling out. They claim it's to make the system more robust, to prepare for future disruptions. But let's call it what it is: a smokescreen. A diversion. They're increasing their long-term bond issuance and introducing new bankruptcy plans, but who do you think is going to foot the bill? That's right, you and me, the everyday people who trust these institutions with our hard-earned money.
They're talking about moving to full Basel 3 compliance, but don't be fooled. This is nothing more than a façade to cover up their final looting spree. They're consolidating power, absorbing medium-sized and small-business banks that can't meet the new equity capital requirements. It's a monopolistic play, a power grab, all designed to extract as much wealth as possible before the Quantum Financial System takes over and their old tricks become obsolete.
The new SOFR lending setup that went live on July 1, 2023, is another red herring. It's designed to keep markets and banks in sync, they say. But what it really does is give them a license to manipulate the system one last time, to inflate debts and devalue assets, all while keeping you in the dark.
But here's the kicker: we're onto them. We see through their lies and deceit. And once NESARA/GESARA is fully implemented, these archaic, predatory systems will crumble, giving way to a new era of transparency, fairness, and unprecedented prosperity for all. So let them scurry and scramble. The dawn is breaking, and their time in the shadows is coming to an end.
So, are you still sitting on the fence, or are you ready to be part of the revolution that's about to change the world? The clock is ticking, and destiny waits for no one. Choose wisely.
Before It's News®
is a community of individuals who report on what's going on around them, from all around the world.
Anyone can
join
.
Anyone can contribute.
Anyone can become informed about their world.
"United We Stand" Click Here To Create Your Personal Citizen Journalist Account Today, Be Sure To Invite Your Friends.