A FINAL WARNING TO THE NATIONS OF THE WORLD
Tuesday, August 24, 2021 9:54
% of readers think this story is Fact. Add your two cents.

MONTH ELLUL 5781 -2021 – LAST OPPORTUNITY TO HAVE MESSIAH NOW MATITYAHU GLAZERSON
Elijah Announces The Messiah And Warns Israel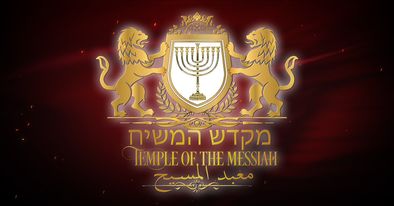 Prepare the way for Moshiach's arrival! https://mikdashhamoshiach.co.il/ <<<LINK FOR WHAT IS TO COME
THE FINAL CALL TO REPENTANCE FOR THE JEWISH PEOPLE!!!
Code found by Prime Cleric Richard Ruff of the Ecumenical Order of Christ
1 Code: DIED BY CRUCIFIXION YESHUA. QUICK RAYEL, RA-EL MARK, LORD YHVH, SEVENTH, LOOSENING, QUIVERING EL. A Loosening of the Gates of the 7th Heaven, via the 7 wounds, Yeshua was killed and entombed before the seventh day (Sabbath).
The Crucifixion and the Resurrection Sermon by Cardinal Cavin of the Ecumenical Order of Christ.
UPDATE TO "LEAR BY HESHVAN 5781 WILL DIE" CODE
Holy Prophet Micheal A. Harr. (Elijah)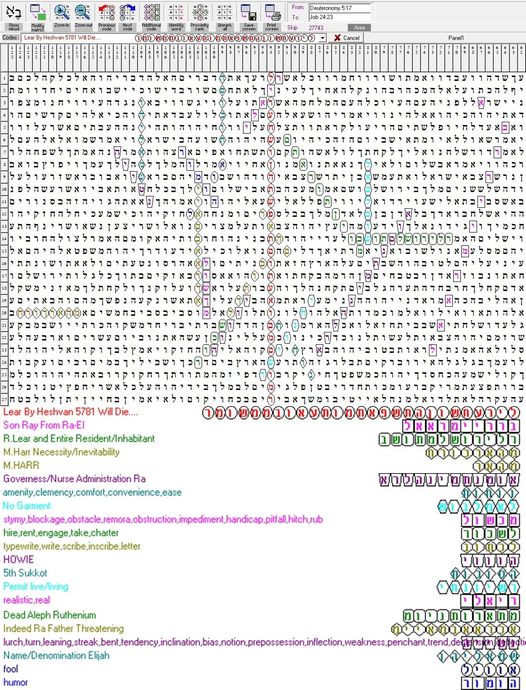 Updated main term "Lear by Heshvan 5781 Will Die By Necromancy/Magic From Preserving"
Son Ray From Ra-El
R.Lear and Entire Resident/Inhabitant (can also read "R.L. Jerusalem Inhabited")
M.Harr Necessity/Inevitability
M.Harr
Governess Administration Ra
Comfort/Ease
No Garment
Impediment/Obstruction
Engage/Take
Write/Inscribe
HOWIE
5th Sukkot (Can also read "The Sukkot")
Permit Living
Realistic/Real
Dead Aleph Ruthenium
Indeed Ra Father Threatening
Inclination/Tendency
Name/Denomination Elijah (can also read "Who From Elijah")
Fool
Humor
(NOTE: Words that were left off from the original code)
Fire/Incineration
Feeding
Market
Marl
Moan
Sage
We believe this is the time when the Lord goes up to attain his perfect body and undergo Apotheosis, afterwards he comes to gather the elect and chosen to meet him in the air. Gathering everyone to New Jerusalem to safely wait out the coming destruction upon the Earth. After this gathering or "Rapture" if you prefer to use that term…. the Earth will be cleansed with FIRE…. most likely through the ultimate calamity from the Nemesis star system flipping the Poles causing the "Great Earthquake", the Earth then going through the "debris" field of asteroids…. and not to mention the "Final war to end all wars" of Gog and Magog…. aka Nuclear War.
We see the signs all around us, we see strange things happening in the governments around the world going into their bunkers and using "covid-19″ as their cover story for "quarantine". We see war ramping up in the middle east. We see Fukushima preparing to dump radioactive wastewater into the Pacific ocean effectively poisoning 1/3rd of the world's waters.
We see increasing images of "nemesis", increased Heavenly fleet activity. We see a major uptick in global "superstorms" and earthquakes due to the magnet pull from Nemesis.
We still have "November rain" coming.
This is the season of the End….. and the watchmen have been watching on the wall faithfully. Prepare yourselves spiritually to meet the Lord. Time is short
GOG & MAGOG – 5782 – 2021 – MONTH TISHREI SEPT 2021 – MSUCOTH IN BIBLE CODE
Rabbi Glazerson code.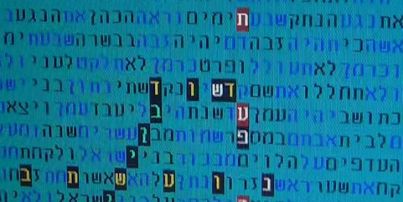 BIBLE CODE IN GENESIS HINTS AT GOG AND MAGOG AGAINST RUSSIA THIS SUKKOTH:
>>>LINK HERE https://www.israel365news.com/195983/bible-code-in-genesis-hints-at-gog-and-magog-against-russia-this-sukkoth/
The Messiah Has Been Anointed on Purim 5779 (2019)!!!
The Lord Was Baptized On The Night Of The Blood Moon
A Warning from Lord RayEl
Above HEED THE WARNING… THIS IS SERIOUS…!!!
https://lordrayel.org << Christ RayEl's Official website
www.torah-codes.net << Official proof website
JOIN HIM OFFICIALLY HERE >>> Followers of the returned Christ.
JOIN HIM HERE>>> https://www.facebook.com/groups/ICoLR/
JOIN HIM HERE>>> https://vk.com/congregation_of_lord_rayel
TEACHINGS HERE>>> https://vk.com/club189830295
TEACHINGS HERE>>> https://www.facebook.com/groups/RayEliteTeachings
https://sanctuaryinterfaith.org/ …This is NOT your average religious establishment. This experience is NOTHING like you have witnessed before. We hope you are prepared to understand that ALL CURRENT RELIGIONS ARE MISGUIDED, AND WE HAVE TO BE HONEST WITH YALL. THEY ARE WRONG…This on the other hand is Christ RayEl's establishment. ALL are welcome. Muslim, Jew, Christian, Atheist, Hindu, Buddhist, Straight-Gay. Yes, ALL get a chance.
King RayEl has fulfilled many biblical prophecies since. Which you can read about if you click >>>HERE<<<
LINK TO PURCHASE BELOW
LINK TO PURCHASE THE RETURN OF CHRIST BOOK OR KINDLE
LINK TO PURCHASE ABOVE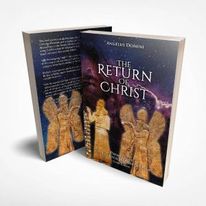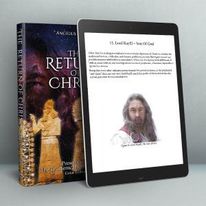 *(PREMIUM Kindle or paperback + Amazon 5* reviews U.K)*
HAIL…..KING RayEl…..!!!!!
Before It's News®
is a community of individuals who report on what's going on around them, from all around the world.
Anyone can
join
.
Anyone can contribute.
Anyone can become informed about their world.
"United We Stand" Click Here To Create Your Personal Citizen Journalist Account Today, Be Sure To Invite Your Friends.