CHRIST HAS RETURNED & NIBIRU WAS ANNOUNCED To ESSEX Gov'ner by Templar Knight*****Breaking News*****
Saturday, September 18, 2021 10:07
% of readers think this story is Fact. Add your two cents.

The warning was announced in Essex. The Gov'ner of Essex Establishment has been warned. From Lord RayEl's Knight
Time elapse of video Matthew 7:3Why do you notice a chip that is in your brother's eye, and you do not observe the plank that is in your own eye?
Feel free to SHARE ALL OUR ARTICLES >>>EOC Articles HERE.
/v3/contributor/stories/?uid=757857
Christ/Isa/HaMashiach has returned and is walking the earth today. And the script is not playing out as most if not ALL religions were expecting. His name was not Jesus 2000 years ago It was Yeshua. (Google it). Yeshua means salvation. Whereas Jesus was derived from the name Yeshu (without the "a" on the end). It was an insult requested by the Pharisees that the Romans carried out for them. Yeshu actually meant, "may his name be obliterated from all memory." Because the Pharisees did not want the title of "The king of the Jews" to be put on the cross. Yeshua died for and because of all mankind's sins. And salvation and redemption can only be achieved through Christ:
The Blood Sacrifice reading by TKOLR Knight Robert Borovina
John 14:6Yeshua said to him, "I AM THE LIVING GOD, The Way and The Truth and The Life; no man comes to my Father but by me alone."
In fact, the name Jesus is the profaned name referred to in
Ezekiel 39:7"And my holy name I will make known in the midst of my people Israel, and I will not let my holy name be profaned anymore. And the nations shall know that I am the LORD, the Holy One in Israel. 8Behold, it is coming and it will be brought about, declares the Lord GOD. That is the day of which I have spoken. "Make known in the midst of my people IS-RA-EL"
Satan and only a few elites have known the TRUTH.
Revelation clearly states that Christ would return with an unknown name.
REVELATION 19:12-13. 12And his eyes were like flames of fire, and many diadems were upon his head and he had The Name written, which no one knew but he alone.13And he wore a garment soaked with blood, and his name is called The Word of God.
Ra=Word El=God in Egyptian Hebrew(very important). Yeshua's same spirit has returned as Lord RayEl/Christ RayEl/King RayEl.
You can actually witness above Christ RayEl's holy spirit descending over the dome of the rock in Jerusalem, fulfilling the scripture of
Acts 1:11: And they were saying to them, "Galilean men, why are you standing and gazing into the sky? This Yeshua, who was taken up from you into Heaven shall come in this way, as when you saw him going up into Heaven."
And Matthew 24:27: For just as lightning goes out from The East and appears unto The West, so will the coming of The Son of Man be. . He has fulfilled many biblical prophecies since. Which you can read about if you click the "G" in the top right-hand corner of each article you can read in your preferred language>>> /v3/contributor/stories/?uid=757857 <<<. Also, all can be read in the most controversial "THE RETURN OF CHRIST" book by Angelus Domini. All of Christ's actual teaching, "YES" the actual "CHRIST" teachings which can be read here either for FREE* or from Amazon. But you have only got to look around you to KNOW there is very little time left before the "GREAT RESET".
REPENT! THE KINGDOM IS NIGH…!!! Though the deadline has passed
www.torah-codes.net << Official proof website
JOIN HIM OFFICIALLY HERE >>>
JOIN HIM HERE>>> https://www.facebook.com/groups/ICoLR/
JOIN HIM HERE>>> https://vk.com/congregation_of_lord_rayel
TEACHINGS HERE>>> https://vk.com/club189830295
TEACHINGS HERE>>> https://www.facebook.com/groups/RayEliteTeachings
*(PREMIUM Kindle or paperback + Amazon 5* reviews U.K)*
https://www.linkedin.com/pulse/return-christ-book-cardinal-thomas-h-cavin/
HAIL…..KING RayEl…..!!!!!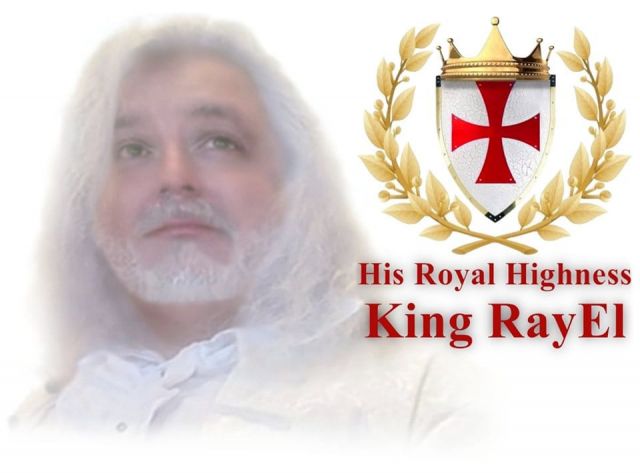 TRUTHCopyright 2021 ©
Before It's News®
is a community of individuals who report on what's going on around them, from all around the world.
Anyone can
join
.
Anyone can contribute.
Anyone can become informed about their world.
"United We Stand" Click Here To Create Your Personal Citizen Journalist Account Today, Be Sure To Invite Your Friends.