Enlightenment of mind and heart...
Tuesday, September 7, 2021 13:31
% of readers think this story is Fact. Add your two cents.

Feel free to SHARE ALL OUR ARTICLES >>>EOC Articles HERETRUTHCopyright 2021 ©
Disciple Kathy Jorgenson Explains Enlightenment & Leadership
Enlightenment Of Mind And Heart
Two-thousand years ago, those who followed him had very little understanding of scripture, most were illiterate, even his disciples. They did NOT follow him because they thought he was the Messiah. They followed him for what he REPRESENTED and the AUTHORITY he taught with. It is the same thing today. You are not supposed to follow him blindly just because of the fact that he is Christ, you are supposed to follow him for what he REPRESENTS and the AUTHORITY he holds. He represents the cause of love, truth, and righteousness, and has demonstrated that he has the authority to change and judge the world, and he will. What you have been taught about religious doctrines matter VERY LITTLE compared to this, which is why so many religious people will perish and many atheists will enter the New Kingdom.
You have to use your mind and heart! There is very little reason to exercise blind faith and belief when you can know. Seek enlightenment and goodness. Have faith in God and the just cause. Have faith that our suffering will end, and love and truth will prevail, because they will, and you should know it if you do your research. Lord RayEl can, and will, save the world.
HIGH PRICE OF POOR LEADERSHIP
"You will either be a grand example to those you lead… or I shall make an example of you!" – Lord RayEl's address to the Templar Command.
Lord RayEl is the "King of Kings", he makes leaders and he breaks leaders… He holds those who guide others far more responsible than he holds individuals. As a result, good leaders are showered with reward, while bad leaders face unspeakable consequences.
This is why world leaders, religious leaders, business leaders, political leaders, military leaders, etc, are given the chance to succeed or fail now, so that their place in the New Kingdom is earned or lost by virtue of merit.
But, as you've seen by the reaction of world leaders to his arrival, most have grown haughty in their positions, forgetting who they ultimately serve, and why they have been gifted by God, the opportunity to guide others… Thus their divine blessing shall become a burdensome stone, that will soon pull them under.
Jer 25:34 (JPS) Wail, ye shepherds, and cry; and wallow yourselves in the dust, ye leaders of the flock; for the days of your slaughter are fully come, and I will break you in pieces, and ye shall fall like a precious vessel.
It is time for leaders everywhere to realize why they are where they are… Why they have been given what they have been given… And why they MUST do everything in their power to show The Lord that his trust in them has not been misplaced.
It is time for the leaders of the world to lead, righteously, in the Holy Name of Lord RayEl.
………………………………………………………………………………………………………………………
Templar Knight Robert Borovina, Tithes.
Tithes.
The Bible commands the world to "tithe", which is to donate to the Lord and his works.
Proverbs 11:24 (ESV) – "One gives freely, yet grows all the richer; another withholds what he should give, and only suffers want."
2 Corinthians 9:6-7 (ESV) – "The point is this: whoever sows sparingly will also reap sparingly, and whoever sows bountifully will also reap bountifully. Each one must give as he has decided in his heart, not reluctantly or under compulsion, for God loves a cheerful giver."
Luke 6:38 (ESV) – "Give, and it will be given to you. Good measure, pressed down, shaken together, running over, will be put into your lap. For with the measure you use it will be measured back to you."
Yet people often put their love of money ahead of God's word and works, holding back what should be freely given.
Timothy 6:10 (ESV) – "For the love of money is a root of all kinds of evils. It is through this craving that some have wandered away from the faith and pierced themselves with many pangs."Hebrews 13:5 (ESV) – "Keep your life free from love of money, and be content with what you have, for he has said, 'I will never leave you nor forsake you
You may ask, "Why would God want.'"money?"
Haggai 2:8 (ESV) – "The silver is mine, and the gold is mine, declares the LORD of hosts."
Malachi 3:8-10 (JPS) – "Will a man rob God? Yet ye rob Me. But ye say: 'Wherein have we robbed Thee?' In tithes and heave-offerings. Ye are cursed with the curse, yet ye rob Me, even this whole nation. Bring ye the whole tithe into the store-house, that there may be food in My house, and try Me now herewith, saith the LORD of hosts, if I will not open you the windows of heaven, and pour you out a blessing, that there shall be more than sufficiency."
It is his world, and he has provided for you. Would you deny the Lord a portion of the blessings he has given to you?
Lord RayEl's Knights and clergy have a mission to spread his message, and prepare his people for what is coming. This is costly (as is the nature of today's world). Your tithing and donations help ensure that the mission goes well. All donations received will be honored with an amount of GODcoin issued in the New Kingdom.
The time remaining is very short, and soon your money will be worthless. While it still has value, put your resources to the greatest of all causes, and contribute.
https://lordrayel.org/donations
………………………………………………………………………………………………………………………………………………
Cody Davis from the U.S.A… False Prophet/English New Kingdom language.
THE FALSE PROPHET.
Could Lord RayEl Be The Biblical "False Prophet"?
Absolutely not! Lord RayEl makes it very clear that he is here "not to prophesy", but instead "to fulfill prophecy".
Who is the head of the church that purposely left out key scriptures of the Christ, and has led Christians to follow his church's "doctrine" over that which is written in scripture? The office of the Roman Catholic Pope is the False Prophet.
Revelation 16:13 (ABPE) "And I saw from the mouth of The Dragon and from the mouth of The Beast and from the mouth of The False Prophet, three foul spirits like frogs,"
14 "For they are the spirits of Demons who performs signs, which go into the Kings of the habitable Earth, to gather them to the war of that great day of God Almighty."
15 "Behold, I come like a thief. Blessed is he who watches and keeps his garments, lest he walk naked, and they see his shame."
16 "And he shall gather them to the place called, in Hebrew, 'Megiddo'."
Megiddo a historical place in Israel famous for battles, known commonly in English as ARMAGEDDON!
These are the three people who have politically controlled the recent paths of the Abrahamic faiths:
Shimon Peres, Israeli President, died in September of 2016. Bibi Netanyahu, Israel Prime Minister continued his works.
Mahmoud Abbas, Palestinian President.
Jorge Mario Bergoglio, the Pope.
Ber'gog'lio – בַּרגוגליו
Son – בַּר
Gog (of Magog) – גוג
Me and – ליו
ENGLISH – THE NEW KINGDOM LANGUAGE.
English has developed over a number of millennia, including influences from the Egyptian, Hebrew, Greek, Latin and Germanic languages to name a few.
Lord RayEl has explained that English was introduced to be the final and uniting language of the planet, and he has made it known that he expects all subjects of the New Kingdom to learn and use English.
Let's look at the facts, English is:
The language spoken by the greatest number of non-native speakers (around 350 million).

The most widely published language.

The primary language of international travel and commerce.

The language with the most words (Approximately 250,000 distinct words with over 615,000 definitions).
Now that last fact is the most important one, because language and intelligence are tightly connected, and more nuanced words means more ideas and creativity; it's a major reason England and the U.S. led the industrial revolution.
English was seeded and promulgated around the world, so that at this time it would become the universal language that would fulfill the Zephaniah 3:9 prophecy.
The Conversion of the Nations:
Zep 3:9 For then will I turn to the peoples a pure language, that they may all call upon the name of the LORD, to serve Him with one consent
Warnings from Lord RayEl
Above HEED THE WARNINGS… THIS IS SERIOUS…!!!
PAY YOUR TITHES TO KING RayEl…!!!
REPENT! THE KINGDOM IS NIGH…!!!
https://lordrayel.org << Christ RayEl's Official website
www.torah-codes.net << Official proof website
JOIN HIM OFFICIALLY HERE >>> Followers of the returned Christ.
JOIN HIM HERE>>> https://www.facebook.com/groups/ICoLR/
JOIN HIM HERE>>> https://vk.com/congregation_of_lord_rayel
TEACHINGS HERE>>> https://vk.com/club189830295
TEACHINGS HERE>>> https://www.facebook.com/groups/RayEliteTeachings
https://sanctuaryinterfaith.org/ …This is NOT your average religious establishment. This experience is NOTHING like you have witnessed before. We hope you are prepared to understand that ALL CURRENT RELIGIONS ARE MISGUIDED, AND WE HAVE TO BE HONEST WITH YOU ALL. THEY ARE WRONG…This on the other hand is Christ RayEl's establishment. ALL are welcome. Muslim, Jew, Christian, Atheist, Hindu, Buddhist, Straight-Gay. Yes, ALL get a chance.
King RayEl has fulfilled many biblical prophecies since. Which you can read about if you click >>>HERE<<<
LINK TO PURCHASE BELOW
LINK TO PURCHASE THE RETURN OF CHRIST BOOK OR KINDLE
LINK TO PURCHASE ABOVE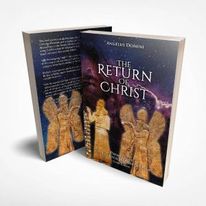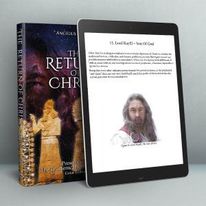 *(PREMIUM Kindle or paperback + Amazon 5* reviews U.K)*
HAIL…..KING RayEl…..!!!!!
REPENTANCE IS REQUIRED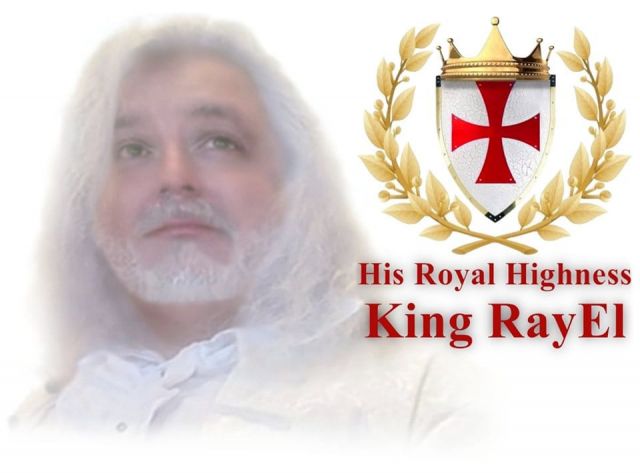 TRUTHCopyright 2021 ©
Before It's News®
is a community of individuals who report on what's going on around them, from all around the world.
Anyone can
join
.
Anyone can contribute.
Anyone can become informed about their world.
"United We Stand" Click Here To Create Your Personal Citizen Journalist Account Today, Be Sure To Invite Your Friends.