Omicron ALLEGED strain. The TRUTH*****Breaking News*****
Monday, November 29, 2021 20:26
% of readers think this story is Fact. Add your two cents.

7 videos FULL ARTICLE

Sadness… The world is headed for another lockdown
Will people comply??? or turn to Christ…!!!
Is The World About to Shut Down as Omicron Spreads?
SKY NEWS
COVID-19: Booster jabs for all adults, children over 12 can get second dose and most vulnerable eligible for fourth shot
More than 25 million Britons will be offered a COVID-19 booster vaccine in the coming months under the new plan.
'Face masks instill fear and division – the British public may not comply this time'
The government has reintroduced compulsory face masks in shops and on public transport – but I don't see the British public complying this time around, writes Jeremy Vine panelist and broadcaster Lois Perry
"I don't feel this time that there will be compliance, I really don't"
I was reading my daughter's 11+ book recently with her – Goodnight Mr. Tom – and I was reminded that masks were implemented by governments often not for the reasons people are told they're for, but instead for populations to take things seriously, or to feel that they are part of something even if they don't want to be.
In the book, which is set during the Second World War, a lot of the older generation of villagers are war-weary. They don't want another war.
Keep them in fear
They scared people. They scared children. And they made the war real.
"Awake & Gather In Baja" - high odds Torah Code.
Ra-Elite and Yahweh, The Congregation, Intended for Yah, Waiting, Stratification, Cogitation.
Mar 13:27 And then shall he send his angels and shall gather together his elect from the four winds, from the uttermost part of the earth to the uttermost part of heaven.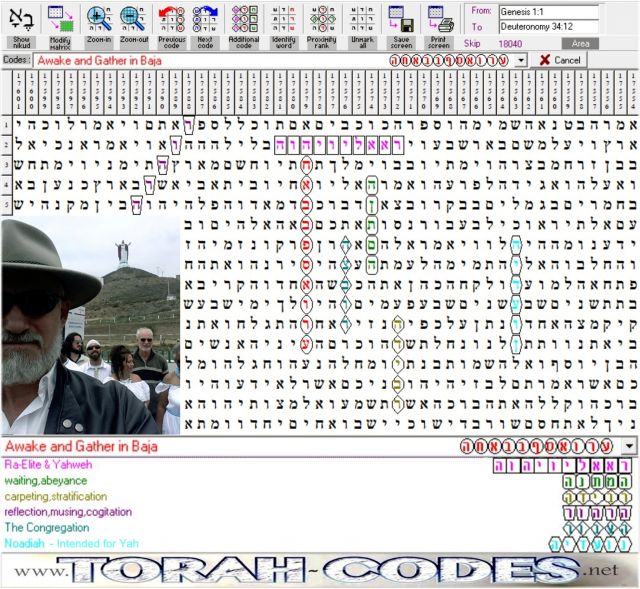 Baja Service with Deacon Initiate Matthew Lovell – November 14th, 2021
Dr Carrie Madej Logical and scientific explanation.
Google the ingredience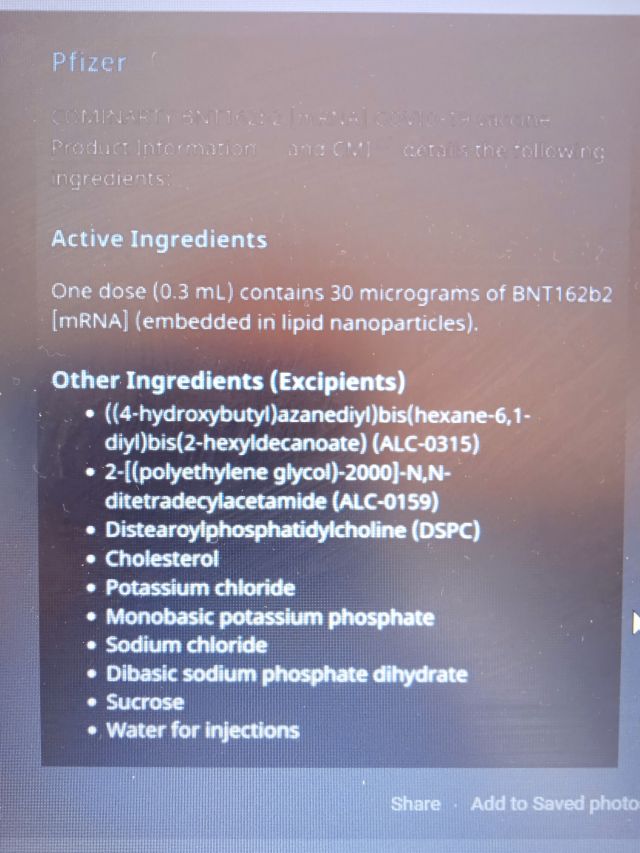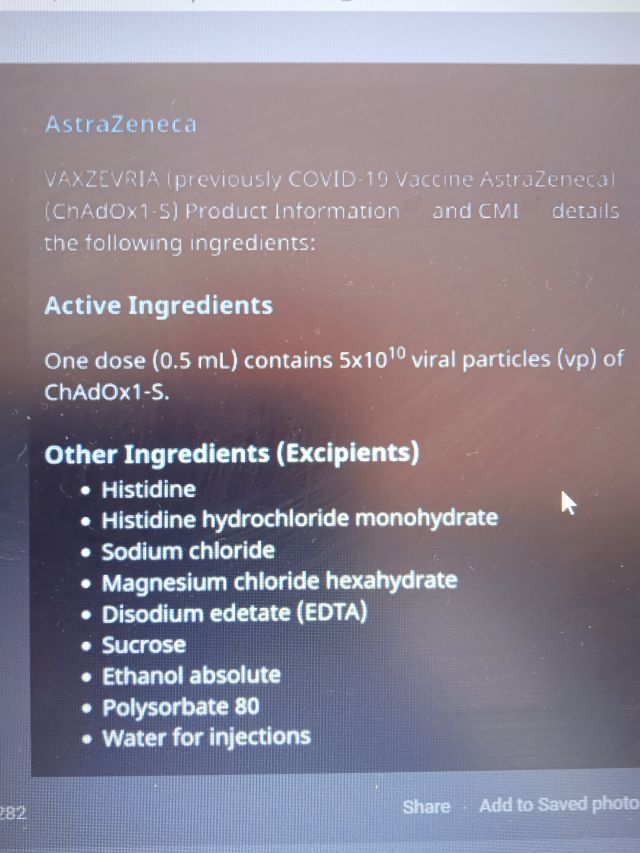 Sabbath service 14th November 2021
Shalom, Mash-Allah,
and Hello, and welcome all, to the Ecumenical Order of Christ Sabbath Service today this Saturday/Sunday the 13th/14th November depending on your religion, 2021. With myself, initiate Matthew Lovell representing Christ RayEl's establishment today. The EOC… I dedicate this sermon to Faith and Grace and Joshua.
I would like to start with the Lord's prayer……
Today's teaching is about reincarnation and the jab
You can read the original teaching on reincarnation in The Return of Christ book by Angelus Domini, Lord RayEl's imperial regent. Which you can request for FREE at the International congregation of Lord RayEl on Facebook and Vk platforms. Just ask anyone of the cardinals in the ICOLR… If you do not know who they are, again, just ask in the ICOLR. We don't bite. The wallet vampires who currently run your present governments are… It comes in a pdf form. So all of you should be able to access it free of charge. Now, I am no Joel Osteen or Russell M Nelson or such like. Again your current wallet vampires are your current church leaders also. But if you are all searching for the real TRUTH. And you have an open mind and pure soul. You WILL find ALL your answers in TROC book FREE, yes I'll say it again FREE. "A Tour de Force of a book and a masterpiece of modern day literature." You can quote me on that.
As I said, Today's teaching is about reincarnation and the jab
One time, not so long ago, I was talking to 2 good friends of mine Christopher Hughes, a bishop of the Mormon church. And he said to me that RayEl cannot be Christ as he does not have holes in his hands on his return. Neil French a representative of the Jehovah's witnesses also alluded to much the same thing. This way of thinking, I assume, came from both Christopher's, and Neil's respected leaders. Which when one thinks about it, is completely illogical. And just as I have a testimony of the book of Mormon. I believe that the book of Mormon was written as a warning to Current LDS. As at the end of the book of Mormon, both sides, the Nephites, and the Lamanites, all them years ago, ended in mutual destruction. Also, if one considers the logic of John the Baptist returning as Elijah NOW, as he has. And not forgetting John the baptist was beheaded. You will come to the logical conclusion that a soul/spirit comes into a new body in each reincarnation… Now I have heard recently on the news that the governments of the world are trying to lower the "carbon footprint" much more rapidly now. As you may or may not know the human body is carbon based. So I will leave the logic up to you guys and girls to realise what the agenda truly is, and what they are REALLY trying to lower. And the way they are doing it, is to create a hoax virus and also create an injection, or vaccine as they have programmed you to call it. That will eventually kill 1/3 of the population. As stated here in the original Aramaic to plain English version of the bible. Which you can once again find FREE on Biblehub.com.
Revelation 9: 15And those four Angels were released who were prepared for an hour and for a day and for a month and for a year, to kill a third of the children of men.
There are 4 companies who are pushing the so-called Vaccine—Coincidence?
And accepting the jab IS the mark of the beast, also mentioned in Revelation. The REAL test is NOT to accept the jab. And obey Isa, the Messiah, the HaMachiach… Lord RayEl, and his advice NOT to take the jab. The Jehovah's witnesses interpretation of the scripture in connection with the infamous blood transfusion debate, is right in it's principle, it's just that their timing was wrong and the contaminated blood applies NOW to all that are jabbed. Dr Carrie Madej and Dr Vernon Coleman both explain logically and scientifically what the jab actually does to the cells of a human. The jab has a nuclei which attacks the human cells and replaces the DNA structure with what is in the jab. Then attaches itself eventually to the brain. And once jabbed, after a time, the DNA can be programmed via Wi-Fi, Bluetooth, and 5g. And when you signed a waiver to accept the jab for whatever carrot the governments decided to dangle. You signed over your rights as a human being. The pharmaceutical companies in charge, can in effect, make you a cyborg for them. And when I say programmed, I mean they can change mood, body organ function, yes many alterations to the DNA. It all sounds quite sci-fi. But yes, right now, today in 2021 the big pharma allege to have 3.2 billion people jabbed. There are currently 7.9 billion alleged people on the earth today, divided by a third, is 2.6 billion 33333333.33. Which is currently more than one third. However, scripture dictates that a third will die. Many of my own family and friends including one of my daughters has been jabbed. Which is why I read this right now, with a very, very, very heavy heart. So my advice once again. Is Exodus from all over the planet to Baja California. The only safe haven now.
Now the Creed…
I believe in God the Father almighty, creator of the heavens and earth.

I believe in Yeshua the Christ, His transcendent Son, our Lord.

He was conceived by the power of the Holy Spirit and born to mankind.

He was crucified, died, and was buried.

He descended to the dead; on the third day he rose again.

He ascended into heaven and was seated at the right hand of The Father.

He has come again to judge the living and the dead.

I believe in the Word of God, the returned Christ, Lord RayEl.

In His great Commandment: Love God ~ Love Each Other.

In the holy Ecumenical Order of Christ.

The forgiveness of sins.

The resurrection of the body and life everlasting. Amen.

I hope and pray we can all learn from this teaching, myself included. You can comment on this post and I am electing myself to be tagged by ANYONE. Muslim, Jew, Christian, Atheist, straight, gay. Yes, All… we are a very open-minded establishment here at the Ecumenical Order of Christ… Just as Christ was 2000 years ago… And we will endeavor to answer ANY question. The truth does not mind being questioned. Whereas a lie does not like to be challenged. Please be patient with our answers. As patience is a virtue. But all will be answered in time… Refer to Matthew 10:26 & Proverbs 25:2 for the more learnered…Neil & Christopher…Vladislav Dudnik…
And may I leave you with this blessing. hand
What you have learned here today comes from the source… Yes, Almighty God the Heavenly Father. (Actual name Yahweh) Via Christ himself. Matthew 10:27"Whatever I tell you in the darkness, say it in the light, and whatever you hear with your ears, preach on the rooftops."
People, apply yourselves, study Christ's teachings, and let the world know of his return. We are currently looking for labourers for the harvest. Yes, our cardinals are currently looking for disciples and you can bless yourselves by hearing this calling and applying at the ICOLR on FB or Vk. Where you will rewarded for your efforts of enquiring, with a free copy of TROC book on pdf… "IF" you prove yourselves to be worthy……..
InchaAllah, B Ezrat HaShem,
Love God, love each other.
In the name of Lord RayEl. Amen
FINAL EXODUS…!!!
https://lordrayel.org << Christ RayEl's Official website
www.torah-codes.net << Official proof website
>HERE<< https://lordrayel.org <>> Followers of the returned Christ.
https://www.facebook.com/groups/RayEliteTeachings *(FREE)*
LINK TO PURCHASE BELOW
LINK TO PURCHASE THE RETURN OF CHRIST BOOK OR KINDLE
LINK TO PURCHASE ABOVE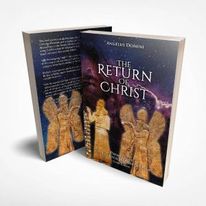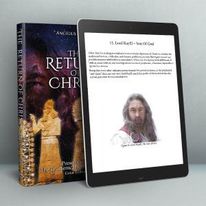 *(PREMIUM Kindle or paperback + Amazon 5* reviews U.K)*
JOIN HIM OFFICIALLY HERE >>> Followers of the returned Christ.
JOIN HIM HERE>>> https://www.facebook.com/groups/ICoLR/
JOIN HIM HERE>>> https://vk.com/congregation_of_lord_rayel
TEACHINGS HERE>>> https://vk.com/club189830295
TEACHINGS HERE>>> https://www.facebook.com/groups/RayEliteTeachings
https://sanctuaryinterfaith.org/ …This is NOT your average religious establishment. This experience is NOTHING like you have witnessed before. We hope you are prepared to understand that ALL CURRENT RELIGIONS ARE MISGUIDED, AND WE HAVE TO BE HONEST WITH YALL. THEY ARE WRONG…This on the other hand is Christ RayEl's establishment. ALL are welcome. Muslim, Jew, Christian, Atheist, Hindu, Buddhist, Straight-Gay. Yes, ALL get a chance.
King RayEl has fulfilled many biblical prophecies since. Which you can read about if you click >>>HERE<<<
The Ecumenical Order of Christ (EOC) is currently looking for disciples to spread the teachings of Lord RayEl. Below is a personal message from compiler Matthew. https://vk.com/matlovell or https://mewe.com/i/matthewlovell1 or https://gab.com/MatthewLovell <<< Contact here.
https://lordrayel.org/donations <<<
HAIL…..KING RayEl…..!!!!!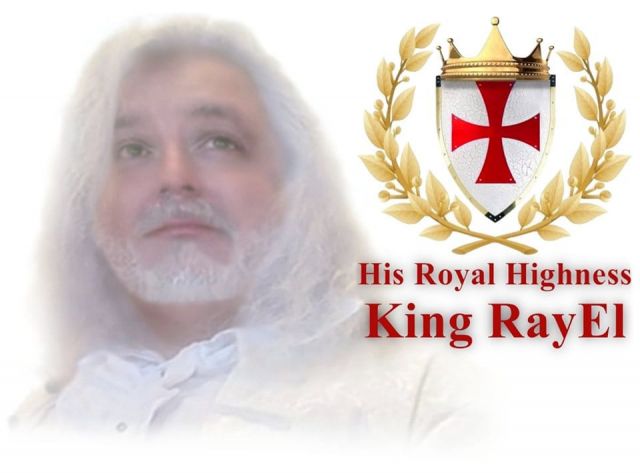 TRUTHCopyright 2021 ©
Before It's News®
is a community of individuals who report on what's going on around them, from all around the world.
Anyone can
join
.
Anyone can contribute.
Anyone can become informed about their world.
"United We Stand" Click Here To Create Your Personal Citizen Journalist Account Today, Be Sure To Invite Your Friends.