POPE MEETS ABBAS, WANTS TO DIVIDE ISRAEL AND GIVE TEMPLE MOUNT TO ARABS*****Breaking News*****
Friday, November 5, 2021 21:11
% of readers think this story is Fact. Add your two cents.

Joel 4: 2 I will gather all the nations And bring them down to the Valley of Yehoshafat. There I will contend with them Over My very own people, Yisrael, Which they scattered among the nations. For they divided My land among themselves.
Pope affirms two-state solution with Palestinian President
Pope Francis holds a private audience with Mahmoud Abbas, President of the State of Palestine, and discusses the need for direct dialogue between Palestine and Israel to achieve a two-state solution.
By Vatican News staff reporter
The Holy See Press Office announced on Thursday that Pope Francis and Palestinian President Mahoud Abbas met in a private audience in the Vatican on the same day.
According to a press release, their discussions were "cordial" and emphasized the good relations between the State of Palestine and the Holy See.
The Pope and the President spoke about the need to promote human fraternity and peaceful coexistence among various faiths, as well as the goal of a two-state solution in the Holy Land.
THE FALSE PROPHET
Could Lord RayEl Be The Biblical "False Prophet"?
Absolutely not! Lord RayEl makes it very clear that he is here "not to prophesy", but instead "to fulfill prophecy".
Who is the head of the church that purposely left out key scriptures of the Christ, and has led Christians to follow his church's "doctrine" over that which is written in scripture? The office of the Roman Catholic Pope is the False Prophet.
Revelation 16:13 (ABPE) "And I saw from the mouth of The Dragon and from the mouth of The Beast and from the mouth of The False Prophet, three foul spirits like frogs,"
14 "For they are the spirits of Demons who performs signs, which go into the Kings of the habitable Earth, to gather them to the war of that great day of God Almighty."
15 "Behold, I come like a thief. Blessed is he who watches and keeps his garments, lest he walk naked, and they see his shame."
16 "And he shall gather them to the place called, in Hebrew, 'Megiddo'."
Megiddo a historical place in Israel famous for battles, known commonly in English as ARMAGEDDON!
These are the three people who have politically controlled the recent paths of the Abrahamic faiths:
Shimon Peres, Israeli President, died in September of 2016. Bibi Netanyahu, Israel Prime Minister continued his works.
Mahmoud Abbas, Palestinian President.
Jorge Mario Bergoglio, the Pope.
Ber'gog'lio – בַּרגוגליו
Son – בַּר
Gog (of Magog) – גוג
Me and – ליו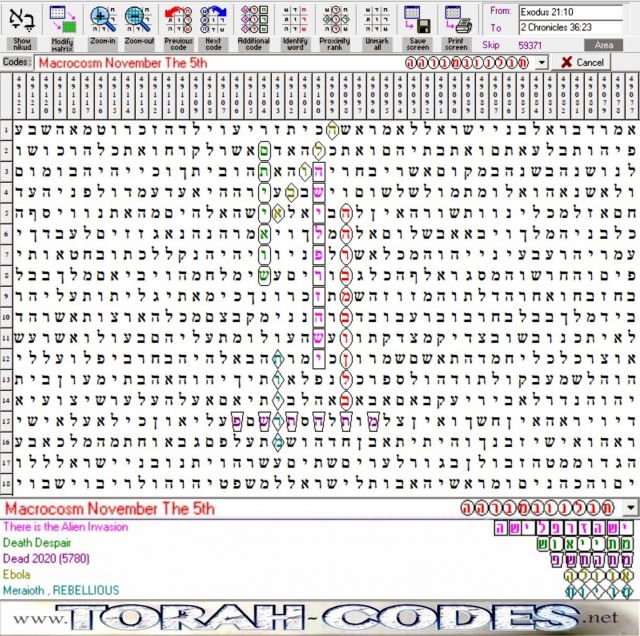 Update to Macrocosm November the 5th - The Alien Invasion - Bible Code.
Death Despair, Death 2020, Ebola, Rebellious…
Job 34:22 There is no darkness, nor shadow of death, where the workers of iniquity may hide themselves.
The original Code was published on 21st April 2012.
——————————————————————–
Knight Matthew Lovell
HRH Lord RayEl

Above HEED THE WARNING… THIS IS SERIOUS…!!!
Love God, Love each other.
FINAL EXODUS
https://lordrayel.org << Christ RayEl's Official website
www.torah-codes.net << Official proof website
>HERE<< https://lordrayel.org <>> Followers of the returned Christ.
https://www.facebook.com/groups/RayEliteTeachings *(FREE)*
LINK TO PURCHASE BELOW
LINK TO PURCHASE THE RETURN OF CHRIST BOOK OR KINDLE
LINK TO PURCHASE ABOVE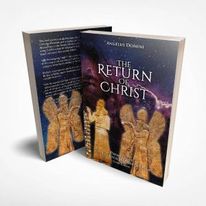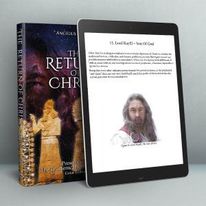 *(PREMIUM Kindle or paperback + Amazon 5* reviews U.K)*
JOIN HIM OFFICIALLY HERE >>> Followers of the returned Christ.
JOIN HIM HERE>>> https://www.facebook.com/groups/ICoLR/
JOIN HIM HERE>>> https://vk.com/congregation_of_lord_rayel
TEACHINGS HERE>>> https://vk.com/club189830295
TEACHINGS HERE>>> https://www.facebook.com/groups/RayEliteTeachings
https://sanctuaryinterfaith.org/ …This is NOT your average religious establishment. This experience is NOTHING like you have witnessed before. We hope you are prepared to understand that ALL CURRENT RELIGIONS ARE MISGUIDED, AND WE HAVE TO BE HONEST WITH YALL. THEY ARE WRONG…This on the other hand is Christ RayEl's establishment. ALL are welcome. Muslim, Jew, Christian, Atheist, Hindu, Buddhist, Straight-Gay. Yes, ALL get a chance.
King RayEl has fulfilled many biblical prophecies since. Which you can read about if you click >>>HERE<<<
The Ecumenical Order of Christ (EOC) are currently looking for disciples to spread the teachings of Lord RayEl. Below is a personal message from compiler Matthew. https://web.facebook.com/mat.lovell.7/ << Contact here.
https://lordrayel.org/donations <<<
HAIL…..KING RayEl…..!!!!!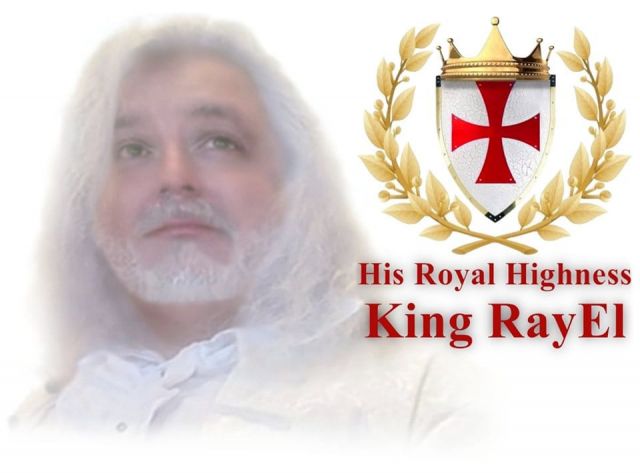 TRUTHCopyright 2021 ©
Before It's News®
is a community of individuals who report on what's going on around them, from all around the world.
Anyone can
join
.
Anyone can contribute.
Anyone can become informed about their world.
"United We Stand" Click Here To Create Your Personal Citizen Journalist Account Today, Be Sure To Invite Your Friends.