Scientists Just Made Quantum Internet A Reality? Not So Fast. 2030 is the Date Expected. Current PCs and Smart Devices Can Not Use This Technology. It is Not Expected to be Available for Comon Use in Our Lifetime
Sunday, November 14, 2021 5:39
% of readers think this story is Fact. Add your two cents.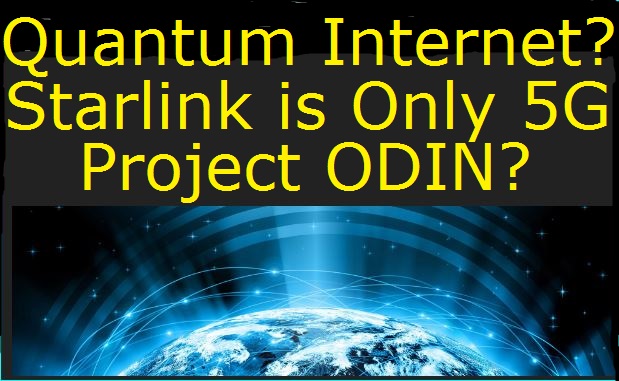 Scientists Just Made Quantum Internet A Reality? Not So Fast.
2030 is the Date Expected.
Current PCs and Smart Devices Can Not Use This Technology.
It is Not Expected to be Available for Comon Use in Our Lifetime
WHAT ABOUT STARLINK-PROJECT ODIN?
SORRY-Quantum Internet is Not Wireless and you Need Quantum Computers for a Quantum Internet
NOPE, SORRY. STARLINK IS 5G, NOT QUANTUM
Whatever Code Monkey Z knows about Project ODIN appears to be SECRET
I do not think it is possible for common Users to have access to Quantum Internet Technology.
Unless Aliens have Gifted us Technology Far Beyond our Current Level, it all just sounds like Pie in the Sky
(If you have ANY Conclusive Information, please share, But I have Not Seen anything Proving this Technology is Ready to be Implemented. Especially for us COMMONERS)
BUT THERE ARE SOME TECHNOLOGIES THAT MAY SOON BE AVAILABLE
BUT IT WILL NOT WORK ON OUR CURRENT HARDWARE
The Belief that Some Magic Satellite is going to SUDDENLY Flip a Switch and Transform our World is NOT REALISTIC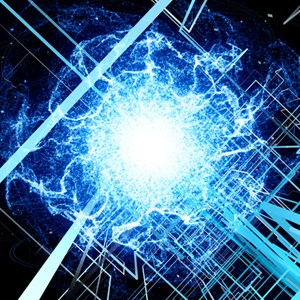 QUANTUM APPLICATIONS
Quantum Systems on Standby, Black-Swan Event Necessary! Published May 13, 2021
START AT THE 12.50 MARK
New encryption to prevent quantum cyber-attacks
EU-funded scientists have developed encryption chips that use quantum physics to make the internet 'unhackable', protecting us against highly sophisticated, novel cyber-attacks.
Quantum Cyber-Security
Using the laws of quantum physics, scientists at the CiViQ (or Continuous Variable Quantum Communications) project are using Quantum Key Distribution (QKD), a light-based secure method of exchanging encryption codes (or 'keys') between two entities.
This secure encryption cannot be intercepted or manipulated meaning data is 'unhackable'. QKD works by transmitting light particles, or photons, over a fibre optic cable from one entity to another.
Photons are made in such a way that any attempt to read or copy them will change their quantum properties, corrupting the information and letting the sender and receiver know that a third party tried to intercept.
The Ultimate Goal
One of the Quantum Flagship's key objectives is to see the many components being developed by the QF-funded projects to become essential elements of the quantum internet. As part of this objective, the Quantum Internet Alliance (QIA) project aims to build a network for transmitting quantum information throughout the entire continent.
Europe's Quantum Ambitions
Markus Wilkens, Coordinator of the Quantum Flagship Coordination office, said: "Thanks to the QT Flagship's €1 billion investment over the next ten years, European scientists are developing Quantum Random Number Generator (QRNG) and Quantum Key Distributor (QKD) products to keep us safe from a first potential quantum cyber-attack.
"Supporting large-scale research and innovation projects, the QT Flagship has already launched 20 projects with an allocated €132 million in its 'ramp-up' phase, the first three-year part of the Flagship, running from October 2018 to September 2021."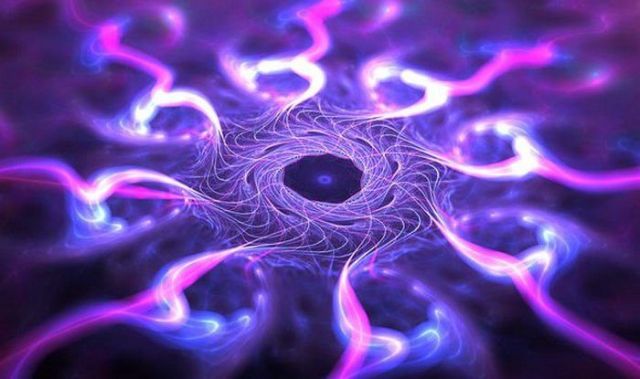 QUANTUM ENTANGLEMENT
The Internet Is COMPLETELY Changing – Quantum Internet Explained. Aug 28, 2020

What Would a Quantum Internet Look Like? Sep 21, 2020
In this episode, we're tackling the question that's on everyone's minds: what will it take to have quantum internet in our home?
A quantum internet is in the works.
The U.S. Department of Energy recently rolled out a blueprint describing research goals and engineering barriers on the way to quantum internet.
The DOE's latest blueprint for a quantum internet in the U.S. has four key milestones. The first is to make sure quantum information sent over current fiber optic cables is secure. Then to establish entangled networks across colleges or cities, then throughout states, and finally for the whole country.
But what exactly is quantum internet? There is no real clear meaning beyond "sending quantum signals back and forth," and there are a few ways to go about doing it.
In February 2020, the Department of Energy announced they had sent two entangled photons over two separate 42-kilometer fiber optic loops and had verified they were still correlated when they returned. They hailed it as a milestone on the way to developing a national quantum internet.
Find out more about the movement toward quantum internet in this Elements.
#quantum #internet #qubits #seeker #science #elements
The Government Is Building an Unhackable Quantum Internet
https://www.popularmechanics.com/scie…
"Although headlines and research have focused on the power of quantum computing, we're far away from any practical and recognizable computer powered by quantum phenomena. The idea of a quantum network, the DoE says, is far closer to our reach."
Quantum internet: the next global network is already being laid
'THECONVERSATION, QUANTUM INTERNET
"One qubit here and there is all a quantum communication network needs to function."
To Invent a Quantum Internet
https://www.quantamagazine.org/stepha…
"A quantum computer promises to be much better at that than a classical computer. But you can imagine that not everybody in the world will have a large quantum computer in their living room anytime soon — possibly not in our lifetime."
WHAT ABOUT STARLINK-PROJECT ODIN?
SORRY-Quantum Internet is Not Wireless and you Need Quantum Computers for a Quantum Internet
STARLINK QUANTUM INTERNET (PROJECT ODIN) ???
NOPE, SORRY. STARLINK IS 5G, NOT QUANTUM
STARLINK QUANTUM INTERNET WILL HEAL US! – PART 02
January 15th, 2021.
Scientists JUST MADE Quantum Internet A Reality!! Jun 14, 2021
Recently scientists have made several quantum computing and quantum internet breakthroughs. In this video, we're talking about a disruptive transformation bigger than the Internet itself. Quantum-powered internet is finally here!
#quantum #quantumComputer #QuantumInternet
Launch to the Future: Quantum Internet — The Department of Energy & UChicago — #QuantumBlueprint
Streamed live on Jul 23, 2020
U.S. Department of Energy joins science leaders from UChicago to announce a new national initiative to accelerate research in quantum science and technology.
Hosted by Juan de Pablo, Professor at the Pritzker School of Molecular Engineering
Event Speakers (in order of appearance):
05:39 J.B. Pritzker, Governor of Illinois
10:47 Lori Lightfoot, Mayor of Chicago
17:08 Bobby Rush, U.S. Representative
22:09 Robert Zimmer, University of Chicago President
28:54 Paul Kearns, Argonne National Labs Director
34:20 Nigel Lockyer, Fermilab Director
39:12 David Awschalom, Professor in the Pritzker School of Molecular Engineering, director of the Chicago Quantum Exchange, senior scientist and Quantum Group Leader at Argonne National Laboratory
43:53Eden Figueroa, Quantum Information Technology Group Leader at the University of Stony Brook
48:38 Maria Spiropulu, Professor of Physics at the California Institute of Technology
54:04 Paul Dabbar, Under Secretary for Science at the U.S. Department of Energy
01:02:42 Dan Brouillette, U.S. Department of Energy Secretary
U.S. Department of Energy Unveils Blueprint for the Quantum Internet at 'Launch to the Future: Quantum Internet' Event
Nationwide Effort to Build Quantum Networks and Usher in New Era of Communications
CHICAGO, IL – In a press conference today at the University of Chicago, the U.S. Department of Energy (DOE) unveiled a report that lays out a blueprint strategy for the development of a national quantum internet, bringing the United States to the forefront of the global quantum race and ushering in a new era of communications. This report provides a pathway to ensure the development of the National Quantum Initiative Act, which was signed into law by President Trump in December of 2018.
Around the world, consensus is building that a system to communicate using quantum mechanics represents one of the most important technological frontiers of the 21st century. Scientists now believe that the construction of a prototype will be within reach over the next decade.
In February of this year, DOE National Laboratories, universities, and industry met in New York City to develop the blueprint strategy of a national quantum internet, laying out the essential research to be accomplished, describing the engineering and design barriers, and setting near-term goals.
"The Department of Energy is proud to play an instrumental role in the development of the national quantum internet," said U.S. Secretary of Energy Dan Brouillette. "By constructing this new and emerging technology, the United States continues with its commitment to maintain and expand our quantum capabilities."
DOE's 17 National Laboratories will serve as the backbone of the coming quantum internet, which will rely on the laws of quantum mechanics to control and transmit information more securely than ever before. Currently in its initial stages of development, the quantum internet could become a secure communications network and have a profound impact on areas critical to science, industry, and national security.
Crucial steps toward building such an internet are already underway in the Chicago region, which has become one of the leading global hubs for quantum research. In February of this year, scientists from DOE's Argonne National Laboratory in Lemont, Illinois, and the University of Chicago entangled photons across a 52-mile "quantum loop" in the Chicago suburbs, successfully establishing one of the longest land-based quantum networks in the nation. That network will soon be connected to DOE's Fermilab in Batavia, Illinois, establishing a three-node, 80-mile testbed.
A range of unique abilities
One of the hallmarks of quantum transmissions is that they are exceedingly difficult to eavesdrop on as information passes between locations. Scientists plan to use that trait to make virtually unhackable networks. Early adopters could include industries such as banking and health services, with applications for national security and aircraft communications. Eventually, the use of quantum networking technology in mobile phones could have broad impacts on the lives of individuals around the world.
Scientists are also exploring how the quantum internet could expedite the exchange of vast amounts of data. If the components can be combined and scaled, society may be at the cusp of a breakthrough in data communication, according to the report.
Finally, creating networks of ultra-sensitive quantum sensors could allow engineers to better monitor and predict earthquakes—a longtime and elusive goal—or to search for underground deposits of oil, gas, or minerals. Such sensors could also have applications in health care and imaging.
A multi-lab, multi-institution effort
Creating a full-fledged prototype of a quantum internet will require intense coordination among U.S. Federal agencies—including DOE, the National Science Foundation, the Department of Defense, the National Institute for Standards and Technology, the National Security Agency, and NASA—along with National Laboratories, academic institutions, and industry.
The report lays out crucial research objectives, including building and then integrating quantum networking devices, perpetuating and routing quantum information, and correcting errors. Then, to put the nationwide network into place, there are four key milestones: verify secure quantum protocols over existing fiber networks, send entangled information across campuses or cities, expand the networks between cities, and finally expand between states, using quantum "repeaters" to amplify signals.
"The foundation of quantum networks rests on our ability to precisely synthesize and manipulate matter at the atomic scale, including the control of single photons," said David Awschalom, Liew Family Professor in Molecular Engineering at the University of Chicago's Pritzker School of Molecular Engineering, senior scientist at Argonne National Laboratory, and director of the Chicago Quantum Exchange. "Our National Laboratories house world-class facilities to image materials with subatomic resolution and state-of-the-art supercomputers to model their behavior. These powerful resources are critical to accelerating progress in quantum information science and engineering, and to leading this rapidly evolving field in collaboration with academic and corporate partners."
H.R.6227 – National Quantum Initiative Act
115th Congress (2017-2018)
Shown Here:
Public Law No: 115-368 (12/21/2018)
National Quantum Initiative Act
H.R.6227 – National Quantum Initiative Act
TITLE I–NATIONAL QUANTUM INITIATIVE
(Sec. 101) This bill directs the President to implement a National Quantum Initiative Program to, among other things, establish the goals and priorities for a 10-year plan to accelerate the development of quantum information science and technology applications.
Quantum information science is the use of the laws of quantum physics for the storage, transmission, manipulation, or measurement of information.
(Sec. 103) The National Science and Technology Council shall establish a Subcommittee on Quantum Information Science, including membership from the National Institute of Standards and Technology (NIST) and the National Aeronautics and Space Administration (NASA), to guide program activities.
(Sec. 104) The President must establish a National Quantum Initiative Advisory Committee to advise the President and subcommittee on the program and trends and developments in quantum information science and technology.
TITLE II–NATIONAL INSTITUTE OF STANDARDS AND TECHNOLOGY QUANTUM ACTIVITIES
(Sec. 201) NIST shall carry out specified quantum science activities and convene a consortium to identify the future measurement, standards, cybersecurity, and other needs to support the development of a quantum information science and technology industry.
TITLE III–NATIONAL SCIENCE FOUNDATION QUANTUM ACTIVITIES
(Sec. 301) The National Science Foundation shall:
carry out a basic research and education program on quantum information science and engineering, and
award grants for the establishment of Multidisciplinary Centers for Quantum Research and Education.
TITLE IV–DEPARTMENT OF ENERGY QUANTUM ACTIVITIES
(Sec. 401) The Department of Energy (DOE) shall carry out a basic research program on quantum information science.
(Sec. 402) The Office of Science of DOE shall establish and operate National Quantum Information Science Research Centers to conduct basic research to accelerate scientific breakthroughs in quantum information science and technology.
AND YOU THOUGHT FIBER OPTICS WAS EXPENSIVE?
ATTENTION, MISSING. HAS ANYONE SEEN PROJECT BLUEBEAM?
PLEASE REPORT IF FOUND
PROJECT BLUE BEAM
Before It's News®
is a community of individuals who report on what's going on around them, from all around the world.
Anyone can
join
.
Anyone can contribute.
Anyone can become informed about their world.
"United We Stand" Click Here To Create Your Personal Citizen Journalist Account Today, Be Sure To Invite Your Friends.