A Good Deep Look Into The Secret Satanic Communistic Societies Run By You Know Who Leading To The UN Administered One World Order Controlled Out Of Jerusalem. Great Video.
Thursday, June 18, 2020 15:40
% of readers think this story is Fact. Add your two cents.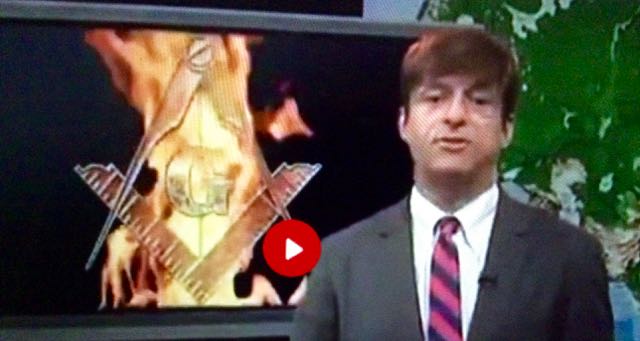 A Good Deep Look Into The Secret Satanic Communistic Societies Run By You Know Who
A really good video on secret societies using source quotes and documents with their objective of creating a new world order. The nonsense nazi propaganda he spouts shows his ignorance or shows he is part of Vatican II. He failed to identify masonry with Judaism and I have attached support below. Check out Goyimtv.com
https://www.bitchute.com/video/zxRMRTkTcgSa/
Secret Societies are Controlled by the Jews to bring about the Jewish Controlled New World Order
Mysterious Force was the original name of Freemasonry, which started in 43 A.D and later took on the name of Freemasonry started in 1717 by Joseph Levy and Abraham Abuid to bring in more European men, then to to destroy Christianity that was growing to fast for them to infiltrate–Facts and fictions of Freemasonry by Margaret C. Jacob and Dissipation of Darkness: The Origins of Freemasonry
THE JEWISH TRIBUNE, New York, Oct. 28, 1927, Cheshvan 2, 5688, Vol. 91, No. 18: "Masonry is based on Judaism. Eliminate the teachings of Judaism from the Masonic ritual and what is left?"
LA VERITE ISRAELITE, Jewish paper 1861, IV, page 74: "The spirit of Freemasonry is the spirit of Judaism in its most fundamental beliefs; it is its ideas, its language, it is mostly its organization, the hopes which enlighten and support Israel. It's crowning will be that wonderful prayer house of which Jerusalem will be the triumphal centre and symbol."
LE SYMBOLISM, July, 1928: "The most important duty of the Freemason must be to glorify the Jewish Race, which has preserved the unchanged divine standard of wisdom. You must rely upon the Jewish race to dissolve all frontiers."
AN ENCYCLOPEDIA OF FREEMASONRY, Philadelphia, 1906: "Each Lodge is and must be a symbol of the Jewish temple; each Master in the Chair, a representative of the Jewish King; and every Mason a personification of the Jewish workman."
MANUAL OF FREEMASONRY, by Richard Carlile: "The Grand Lodge Masonry of the present day is wholly Jewish."
THE FREEMASON, April 2, 1930, quoting Br. Rev. S. McGowan: "Freemasonry is founded on the ancient law of Israel. Israel has given birth to the moral beauty which forms the basis of Freemasonry."
Rabbi Br. Isaac Wise, in The Israelite of America, March 8, 1866: "Masonry is a Jewish institution whose history, degrees, charges, passwords and explanations are Jewish from beginning to end."
Benjamin Disraeli, Jew, Prime Minister of England, in The Life of Lord George Bentick: "At the head of all those secret societies, which form provisional governments, men of the Jewish race are to be found."
LATOMIA, a German Masonic journal, Vol. 12, July 1849, Page 237: "We cannot help but greet socialism (Marxism – Communism) as an excellent comrade of Freemasonry for ennobling mankind, for helping to further human welfare. Socialism and Freemasonry, together with Communism are sprung from the same source."
BERNARD STILLMAN, Jew, in Hebraic influences on Masonic Symbolism, 1929, quoted The Masonic News, London: "I think I have proved sufficiently that Freemasonry, as what concurs symbolism, lays entirely on a formation which is essentially Jewish."
O.B. Good, M.A. in The Hidden Hand of Judah, 1936: "The influence of the Jewish Sanhedrin is today more powerful than ever in Freemasonry."
JEWISH ENCYCLOPEDIA, 1903, Vol, 5, page 503: "The technical language, symbolism and rites of Freemasonry are full of Jewish ideas and terms . . . In the Scottish Rite, the dates on official documents are given according to the era and months of the Jewish calendar, and use is made of the Hebraic alphabet."
B'NAI B'RITH MAGAZINE, Vol. 13, page 8, quoting rabbi and mason Magnin: "The B'nai B'rith are but a makeshift. Everywhere that Freemasonry can admit that it is Jewish in its nature as well as in its aims, the ordinary lodges are sufficient for the task.
Please Note: The ADL (Anti-Defamation League) of B'nai B'rith is a totally Jewish controlled organization with its main goal to destroy Christianity.
(Also, the B'nai B'rith form a super-Masonic lodge where no "Gentiles" are admitted.)
TRANSACTIONS OF THE JEWISH HISTORICAL SOCIETY Vol. 2, p 156: "The Coat of Arms used by the Grand Lodge of England is entirely composed of Jewish symbols."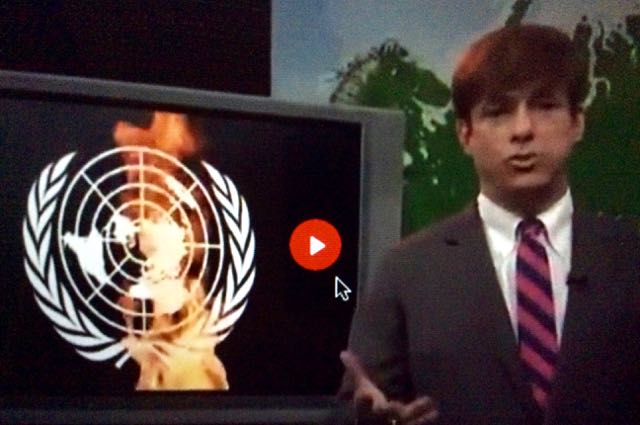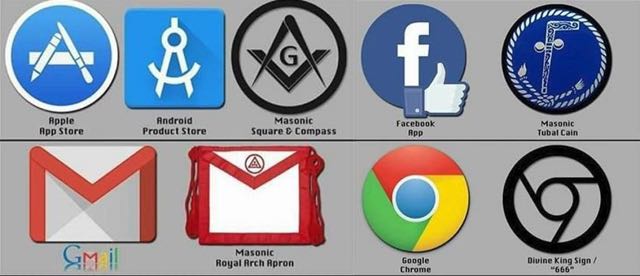 Before It's News®
is a community of individuals who report on what's going on around them, from all around the world.
Anyone can
join
.
Anyone can contribute.
Anyone can become informed about their world.
"United We Stand" Click Here To Create Your Personal Citizen Journalist Account Today, Be Sure To Invite Your Friends.