The Jewish Utopia Written By A Psychopath For Psychopaths That A Jewish Utopia Is Coming But Jesus Tells Us Otherwise. Great Videos. First Video Has Shocking Footage Of So Called Christians That Have Sold Out To Jewish Propaganda Of A Jewish Controlled NWO.
Thursday, July 23, 2020 17:12
% of readers think this story is Fact. Add your two cents.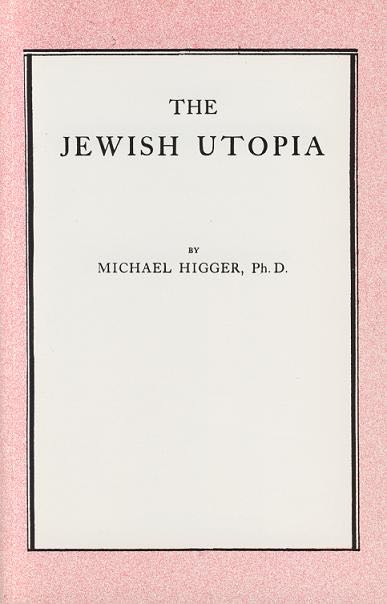 The Jewish Utopia 1932 Book By Michael Higger
Readings from the Introduction to The Jewish Utopia (1932) by Dr. Deep State.
The first video of the Deep State is shock as it shows a lot of so called Christians who have turned their back on Jesus and have sold their soul to the devil or Jewish propaganda. I was shocked.
I am a devout Christian and only serve my King And High Priest Jesus The Messiah.
The Jewish Utopia (Part 2) Let's connect some dots…
Dr. Deep State mentions that Jesus is a Jew but this is an incorrect statement. Jesus The Messiah is the Lion of the Tribe of Judah. Jesus was a Judean and from the Tribe of Judah but not a Jew. See my article link below.
The Jewish Utopia (Part 3) Politics in the Messianic Age
Dr. Deep State mentions that Jesus is a Jew but this is an incorrect statement. Jesus The Messiah is the Lion of the Tribe of Judah. Jesus was a Judean and from the Tribe of Judah but not a Jew. See my articles link below.
Jesus Was Not a Jew, Jesus Was the Lion of Judah From the Tribe of Judah – Find Out Which Countries Make up the Tribe of Judah Today and How All the Kings of the Rulers of the Earth Are Descended From Judah as Prophesied – Find Out Which Tribe of Israel You Are From Based on Your Ancestry – Great Videos
/prophecy/2020/06/jesus-was-not-a-jew-jesus-was-the-lion-of-judah-from-the-tribe-of-judah-find-out-which-countries-make-up-the-tribe-of-judah-today-and-how-all-the-kings-of-the-rulers-of-the-earth-are-descended-fro-2512025.html
The Jews Themselves Tell Us That They Are Edomites And Not Semites In Their Own Writings. Great Historical Information Telling Us That Judaism is Communism And That Judeo Christianity Is a Myth. Great Videos Revealing The Enemy Within Plotting The Demise of Christianity and All White People & All White Nations.
/christian-news/2020/06/the-jews-themselves-tell-us-that-they-are-edomites-and-not-semites-in-their-own-writings-great-historical-information-telling-us-that-judaism-is-communism-and-that-judea-christianity-is-a-myth-gre-2586604.html
"Christians Duped by the Unholiest Hoax in All History, by So-Called Jews – This Is Considered Their Most Effective Weapon," Facts Are Facts, Jesus Was Not a Jew, Jesus Was the Lion of Judah From the Tribe of Judah and Was a Judean Who Lived in Judea – Great Videos That Explain the Truth and Unravels the Biggest Lie in History
/prophecy/2020/06/christians-duped-by-the-unholiest-hoax-in-all-history-by-so-called-jews-this-is-considered-their-most-effective-weapon-facts-are-facts-jesus-was-not-a-jew-jesus-was-the-lion-2511929.html
See Full Book The Jewish Utopia 1932 in pdf
http://abundanthope.net/artman2/uploads/1/The_Jewish_Utopia._1932__Michael_HIGGER_Ph.D__pdf
Pages 11-12:
To understand the rabbinic conception of an ideal world it will help us if we imagine a hand passing from land to land, from country to country, from the Persian Gulf to the Atlantic Ocean, and from the Indian Ocean to the North Pole, marking "righteous" or "wicked" on the forehead of each one of the sixteen hundred million inhabitants of our earthly globe. We should then be on the right road to- ward solving the major problems that burden so heavily the shoulders of suffering humanity. For mankind should be divided into two, and only two, distinct and unmistakable groups, namely, righteous and wicked. To the righteous would belong all that which God's wonderful world is offering; to the wicked would belong nothing.
I believe these seven Noahide Laws / DIgital ID 2020 are indeed the mark of the beast (Rev. 13:16-17). The "Jewish Utopia" book by Rabbi Michael Higger published in 1932 mentions marking "righteous" or "wicked" on the foreheads of every inhabitant on earth as to whether they are going to follow Jesus (God's Laws) or Satan (Noahide Laws).
I heard on some videos that maybe the mark on the forehead could be an X or a Christian cross for those designed to lose their head or a star of David (hexagram) for the Noahide followers. Jewish Utopia mentions that all people will be marked on their forehead.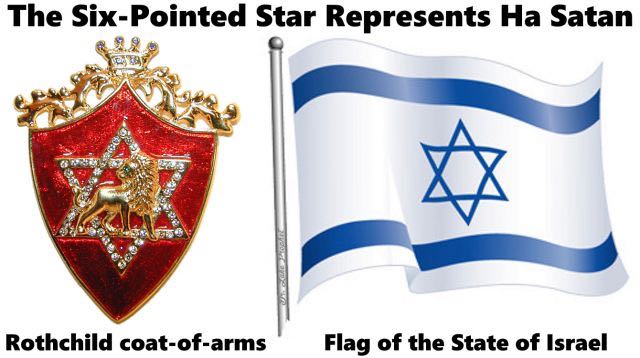 "Did Jesus come to bring peace on earth?"
Speaking about the birth of Jesus hundreds of years before it happened, Isaiah says, "For to us a child is born, to us a son is given, and the government will be on his shoulders. And he will be called Wonderful Counselor, Mighty God, Everlasting Father, Prince of Peace" (Isaiah 9:6). So Jesus is the "Prince of Peace." On the night of Jesus' birth, the angels proclaim the good news to the shepherds, again emphasizing the peace that Christ would bring: "Glory to God in the highest, and on earth peace, good will toward men" (Luke 2:14, KJV).
But in Matthew 10 Jesus seems to downplay His role as Prince of Peace, as He warns His disciples of the hardships they will face in their ministry: "Do not assume that I have come to bring peace to the earth; I have not come to bring peace, but a sword. For I have come to turn 'A man against his father, a daughter against her mother, a daughter-in-law against her mother-in-law. A man's enemies will be the members of his own household'" (verses 34–36).
Jesus Christ is the Prince of Peace, yet the kind of peace He brings is not necessarily what most people are thinking of when they hear of "peace on earth" at Christmas time or see slogans advocating "world peace." There are a number of different fronts where conflicts rage today, and there are a number of different kinds of peace needed in our world:
Inner conflict. People the world over are struggling with doubts, fears and uncertainties. They are in need of inner peace. Mental health professionals tell us that the Christmas holidays, the time of "peace on earth," is often one of the most depressing as expectations go unmet and stress multiplies.
Interpersonal conflict. People struggle against other people. There are family conflicts and conflicts with co-workers and sometimes even conflicts with total strangers. Crime, racism, abuse, and violence are everyday occurrences. Divorce rates show the conflict between husbands and wives. During the season of "peace and goodwill," individuals often disappoint each other and fail to meet expectations. Family conflicts are often heightened as people who may not normally spend a lot of time together are suddenly at close quarters. Even total strangers may get into conflict with each other as they compete for limited numbers of the most popular toys, the best "Black Friday" deals, or the most convenient parking spots at the stores. Christmas fights, even near riots, have been known to occur over these things. And, unfortunately, the shopping season tends to elevate criminal activity, from shoplifting to burglary. Interpersonal conflicts demonstrate the great need for interpersonal peace.
International conflict. What the term peace on earth probably means to most people is international peace. Currently, conflicts rage around the globe, and war is nothing new. In addition to the possibility of overt war, there is the constant threat of international terrorism. The Middle East, the very place of Christ's birth, is one of the least peaceful of all places on earth, and in recent years the city of Bethlehem has been torn by riots between various factions.
While the need for inner peace, interpersonal peace, and international peace might be recognized by most people, there is one other kind of peace that rarely gets a second (or even a first) thought. Yet this peace is our most pressing need. We all need peace with God. The universal human response to the reign of God is open rebellion against Him. Because we have all sinned and rebelled against God, we do not have peace with Him. Romans 5:10 describes people in sin as "enemies of God." This is a statement of fact, whether or not we harbor any hostile feelings toward God.
Jesus came to bring peace on earth. First and foremost, He came to make peace between God and rebellious, sinful human beings. While we were God's enemies, "we were reconciled to God by the death of His Son" (Romans 5:10). Jesus paid the penalty for our sins so that God's wrath could be turned away from us and we could have peace with God. This peace and forgiveness are available to anyone who trusts Jesus for salvation: "Since we have been justified through faith, we have peace with God through our Lord Jesus Christ" (Romans 5:1).
Jesus also brings peace on earth by sending the Holy Spirit to live within believers. The Spirit changes them so that they can gain a measure of inner peace. When believers feel turmoil inside, they have resources to deal with it. "Be anxious for nothing, but in everything, by prayer and petition, with thanksgiving, present your requests to God. And the peace of God, which surpasses all understanding, will guard your hearts and your minds in Christ Jesus" (Philippians 4:6–7).
Likewise, as believers are changed into more loving, more Christlike people, they have the resources to better live at peace with those around them. They develop the capacity to forgive wrongs done to them and be more aware of wrongs they might do to others. As the Christian increases in spiritual maturity, he or she will be able to help others in a way that would not have been possible before. As he or she defers to others in humility, many interpersonal conflicts are avoided. "If it is possible, as far as it depends on you, live at peace with everyone" (Romans 12:18). In this way, the Christian experiences more interpersonal peace.
However, there are times when interpersonal conflict may actually get worse when a person becomes a believer in Christ. This is what Jesus was speaking of when He said He did not come to bring peace to the earth in Matthew 10:34–36. Jesus warned of the persecution that will come to His followers when they confront a world that rejects Him. Although Christians in the Western world have, for the past few centuries, experienced a remarkable level of protection from persecution, the majority of the world for the past twenty centuries has been very hostile to Christians. Yet, in spite of the interpersonal turmoil that the Christian may experience when those who reject Christ also reject him—even members of his own family—the Christian can still have inner peace. Jesus promised, "Peace I leave with you; my peace I give you. I do not give to you as the world gives. Do not let your hearts be troubled and do not be afraid" (John 14:27). Our Lord also said, "This is my command: Love each other. If the world hates you, keep in mind that it hated me first. If you belonged to the world, it would love you as its own. As it is, you do not belong to the world, but I have chosen you out of the world. That is why the world hates you. Remember what I told you: 'A servant is not greater than his master.' If they persecuted me, they will persecute you also" (John 15:17–20). And, "I have told you these things, so that in me you may have peace. In this world you will have trouble. But take heart! I have overcome the world" (John 16:33). In this case, Jesus did not come to bring peace to the unbelieving world, but He did bring peace to those who trust Him.
But what about the "peace on earth" that the angels proclaimed at Jesus' birth? Jesus' first coming did not bring international peace; however, He promised that He would come again. The only way there will ever be international peace is when every knee bows and every tongue confesses that Jesus Christ is Lord (Philippians 2:10) and the Lord assumes His rightful place as King of Kings and Lord of Lords. When Christ reigns supreme and the nations are living in obedience to Him, then there will be world peace (see Micah 4:2–4; Isaiah 2:4).
In summary, Jesus, the Prince of Peace, came to provide the way for sinful people to have peace with God. He gives believers the resources to experience inner peace and helps them to become the kind of people who can live in peace with others. However, as Jesus suffered persecution, so will His followers. Yet, even in persecution, they can experience the peace of God. And finally, when Jesus returns and sets up His kingdom, the world will be united in peace.
Jewish Utopia 1932 Book
https://thatthebonesyouhavecrushedmaythrill.blogspot.com/2014/07/the-jewish-utopia-by-rabbi-michael.html
To read the whole enthralling book, published in 1932, click here. This book is about Jewish psychopaths hell-bent on bringing the whole world under their control.
The Jews have rejected Jesus as their Messiah since he was not Jewish and The Jews were Against the Teachings of Jesus and the promise of a spiritual kingdom. The Jews want their own Jewish Messiah which they plan on bringing in through absolute evil in order to bring out their earthly kingdom where the Jews will rule the world.
[...] The two quotations indicate the key-note to the philosophy underlying the rabbinic Utopia. An ideal society among the family of nations, as visualized by the prophets, although not realized as yet, will ultimately be achieved.
Nations will come, nations will go. Dogmatic Christianity has come, dogmatic Christianity will be gone. "Isms" have created nations, " isms " will destroy nations. Capitalism has brought happiness and woes to mankind; communism may bring its paradises and hells to mankind. Doctrines have shaped the destinies of peoples, doctrines may bring destruction to peoples. But the millennium will come only when the nations of the earth direct their efforts toward the visions of the prophets, and make function the teachings of Amos, Isaiah, and Micah. Only then will the day be ushered in, in which the ideal world and our present era will, in the language of a Palestinian Amora, " kiss each other, as a sign of the arrival of the new era, and the departure of the old ".
Unlike Plato's Republic, where the ends sought are political rather than spiritual, the motive of a Prophetic-Rabbinic Utopia is the spiritual perfection of human society. In the Republic, to be sure, the supreme virtue in the ideal commonwealth is Justice. But Plato is chiefly concerned with what will hold the ideal city together. The rabbis, on the other hand, are mainly interested in that ideology which would hold the whole world, or the Universal State, together. The ideal behind the Jewish Utopia is spiritual and ethical harmony.
This book is a complete inversion of the bible for Satan and his children (the Jews) to bring in his earthly kingdom which will literally be Hades on Earth. It will be absolutely evil.
See my article on Donald Trump and Barron Trump being proclaimed the Two Jewish Messiahs.
Will Donald and Barron Trump Be Declared the Two Messiahs for the Jews? Will Barack Obama Be Back And What Will His Role Be To Aggravate Us Further? Identifying Some of the False Messiahs in the End Times. Exposing The True Enemies of the Christians Today!
/christian-news/2020/05/will-donald-and-barron-trump-be-declared-the-two-messiahs-for-the-jews-who-is-barack-obama-identifying-some-of-the-false-messiahs-in-the-end-times-exposing-the-true-enemies-of-the-chris-2586342.html
Donald Trump is Jewish. See my article
Is Donald Trump the Jewish Messiah Ben Joseph Who Is Destined To Be Murdered? Found Two Must See Eye Opening Videos Before They Are Removed From The Net!
/christian-news/2020/05/is-donald-trump-the-jewish-messiah-ben-joseph-who-is-destined-to-be-murdered-found-two-must-see-eye-opening-videos-before-they-are-removed-2586252.html
The Tribulation Timeline and Where We Are Today in Events on God's Timetable – What Event Triggered the Beginning of the Tribulation and When? We Are Currently Only Two Steps Away From the Great Tribulation Commonly Referred to as the Time of Jacob's Trouble – Videos of the Event That Triggered the Tribulation
/christian-news/2020/06/the-tribulation-timeline-and-where-we-are-today-in-events-on-gods-timetable-what-even-triggered-the-beginning-of-the-tribulation-and-when-we-are-currently-only-two-steps-away-from-the-gre-2586757.html
The Jews believe they can bring in their earthly kingdom through "Redemption Through Sin. Please see this video which explains it very well.
"The World Order Redemption Through Sin" by Builder Rejected. Awesome Heavily Censored Video Showing How The Secret Societies Are Being Used To Further The Agenda To Usher In the Kosher NWO And The Kosher Messiah.
/prophecy/2020/06/the-world-order-redemption-through-sin-by-builder-rejected-awesome-heavily-censored-video-showing-how-the-secret-societies-are-being-used-to-further-the-agenda-to-usher-in-the-kosher-nwo-2512012.html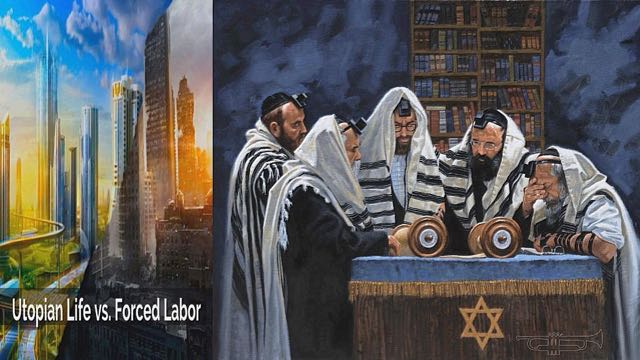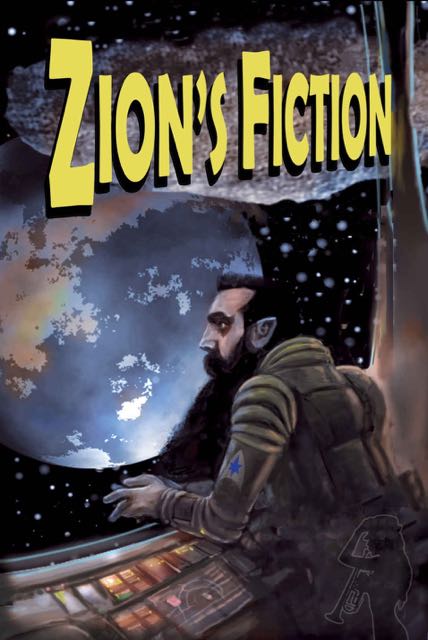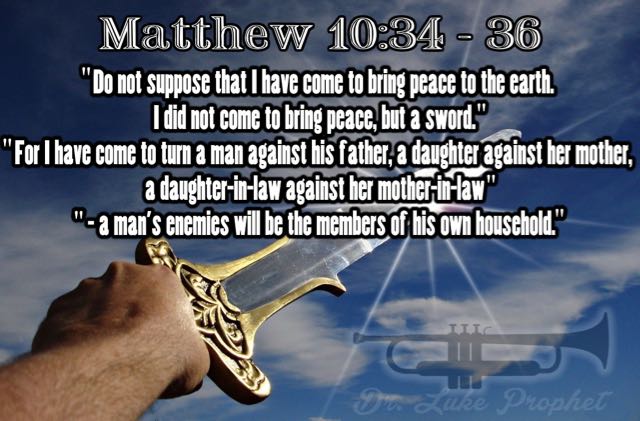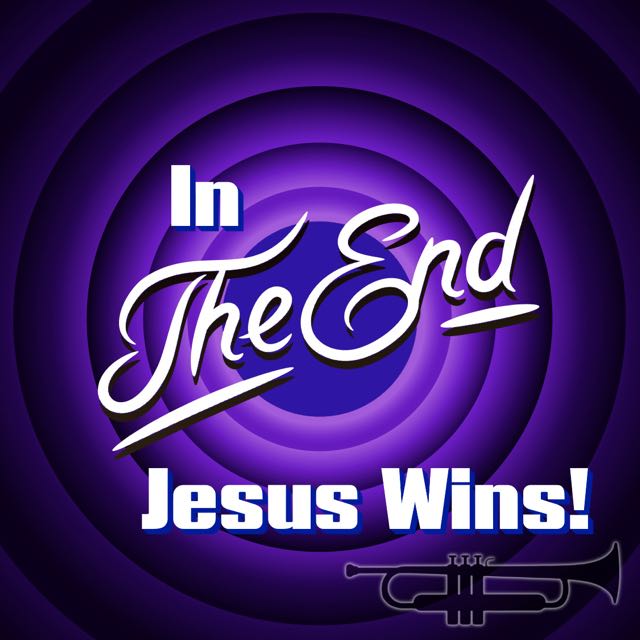 Before It's News®
is a community of individuals who report on what's going on around them, from all around the world.
Anyone can
join
.
Anyone can contribute.
Anyone can become informed about their world.
"United We Stand" Click Here To Create Your Personal Citizen Journalist Account Today, Be Sure To Invite Your Friends.